Beat the Summer Heat
20 August 2021
Summer is officially here, and high temperatures are just around the corner. You can cool down sitting in the water all day long. But it still may be fun to take your ATV out. You just need to complete a little bit of extra preparation to stay safe and keep your machine running smoothly. Let's do it!
1. STAY HYDRATED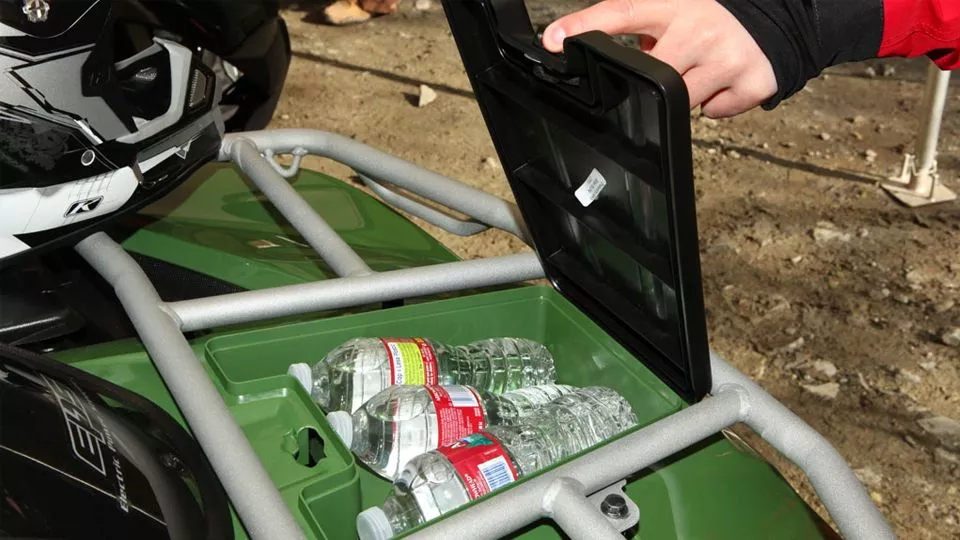 Image from: atvriders.com
When riding under the scorching sun, you need to keep hydrated. As you work your way through puddles and debris, you sweat a lot. All water that your body sweats out should be replaced. Otherwise, you stop sweating because of dehydration, your body starts overheating, and suddenly you're in real trouble.
Heavy sweating, muscle cramps, headaches, fatigue, and dizziness - all these symptoms indicate that you don't get enough fluid.
Your top priority is to take a few bottles of water or electrolyte-based drinks. Hydration packs are also a smart idea as they allow you to drink at any time along the ride.
Take more water than you think you will need. Trust us, it's better to end up riding with a little extra than not enough when you need it most of all.
Avoid drinking coffee, alcohol, and energy drinks. They will dehydrate your body even further.
2. COVER YOURSELF WITH THE RIGHT LAYERING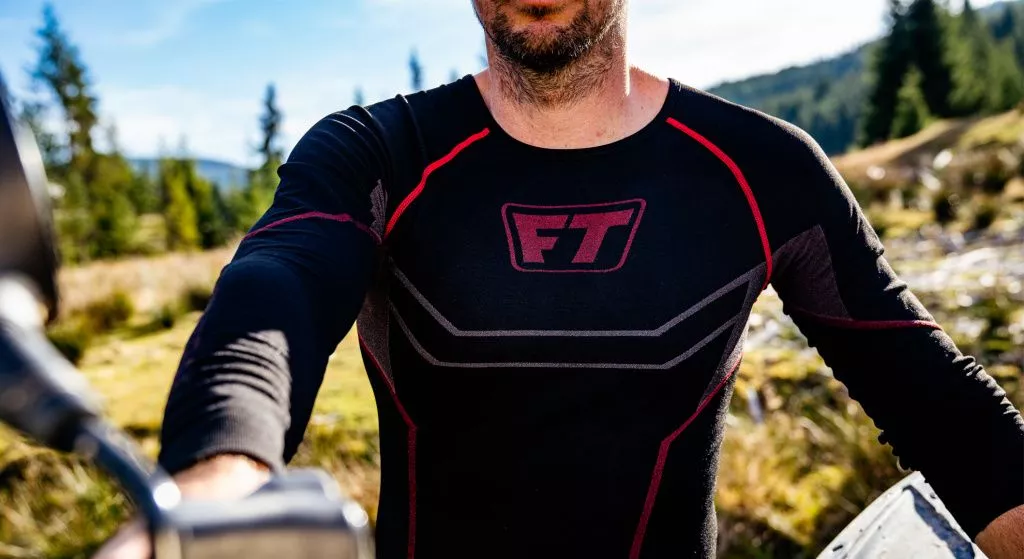 No matter how counterintuitive it seems, on hot days you need to cover your body with clothes. Proper ATV gear will keep the sun and wind off your skin and provide optimal ventilation to keep your body cool.
Don't forget about the key elements of the layering system.
Wear a wicking base layer suitable for high temperatures. A good base layer worn under your gear will wick the moisture away and help to expel heat from your body.
Have you ever thought about how important socks are to keeping you cool? The right pair of socks for summer riding is usually made of cooling breathable fabric. It minimizes overheating by wicking the perspiration away and keeps you comfortable and blister-free.
ATV
waders
are the core piece of riding gear for off-road riders
Find out the best look for you
3. CHOOSE A BREATHABLE HELMET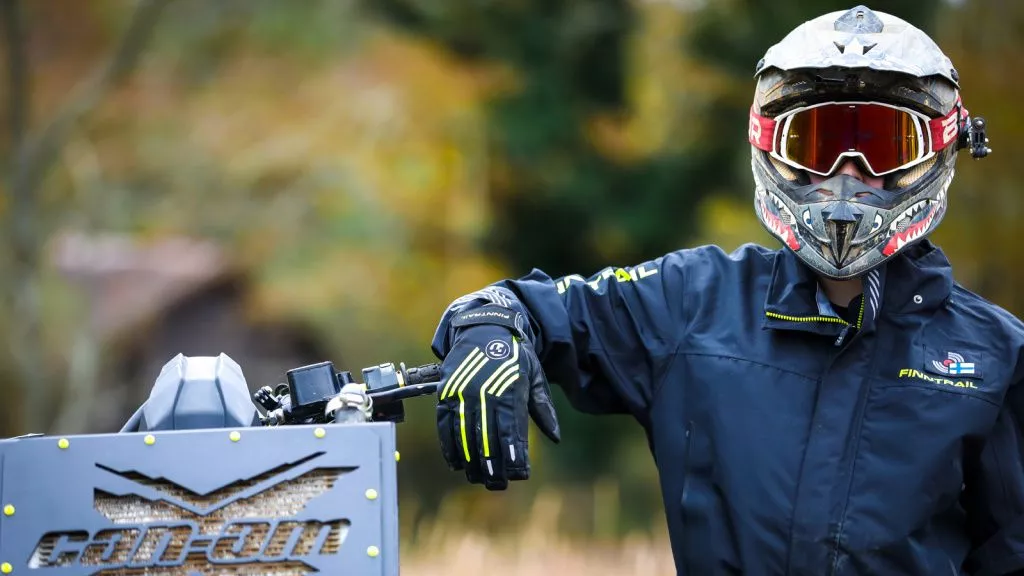 Wearing a helmet is a must. You just can't afford to skip it even when it's hot. Pick the light coloured design that is vented super well to make your riding experience in extreme heat easier. The best summer helmets should be both lightweight and breathable but still sturdy enough to ensure the high level of protection.
4. PROTECT YOUR SKIN FROM THE SUN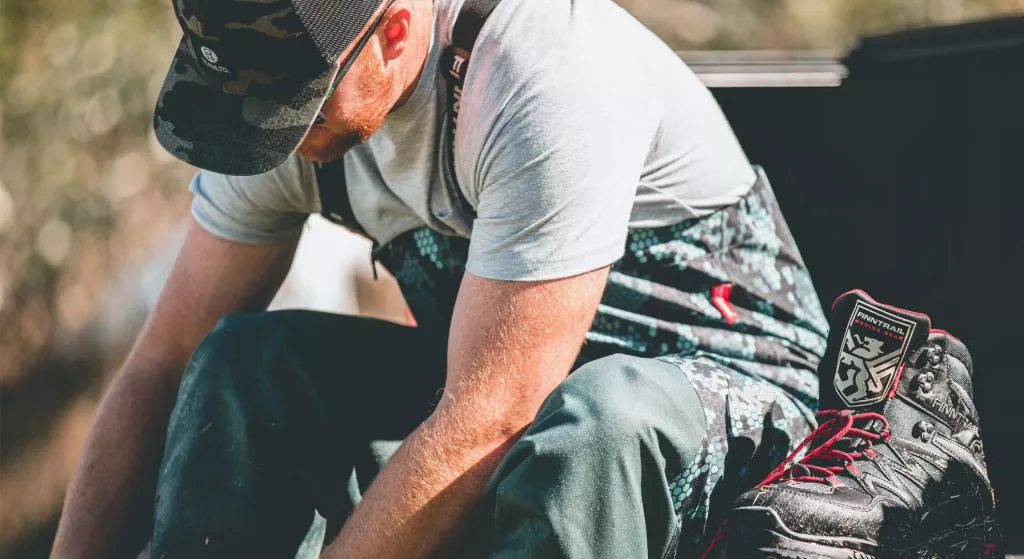 Getting sunburned is definitely not the thing that you would expect from your outdoor adventure. Shade is not always available along your route. So make sure that you are wearing enough sunscreen and sun protective clothing.
5. MAKE FREQUENT STOPS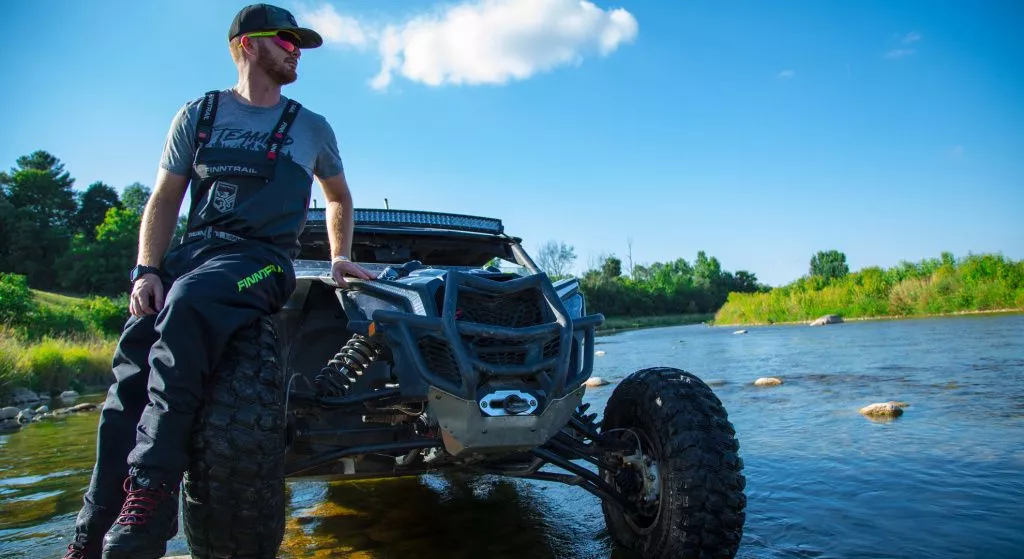 If you are on a long summer ride, take a break about every 45-60 minutes. When riding, you may get carried away by the excitement and fail to recognize the moment when you become fatigued or overheated.
Taking regular breaks will keep you from doing too much. It will also get you off the hot ATV's engine, which can increase the temperature around you by 15-20 degrees.
Remember, you can't sustain high temperatures for too long. When having a stop, try to find a place out of the sun. Take off your riding gear and boots, renew your sunscreen, take a rest, and always hydrate.
6. PAY ATTENTION TO YOUR BODY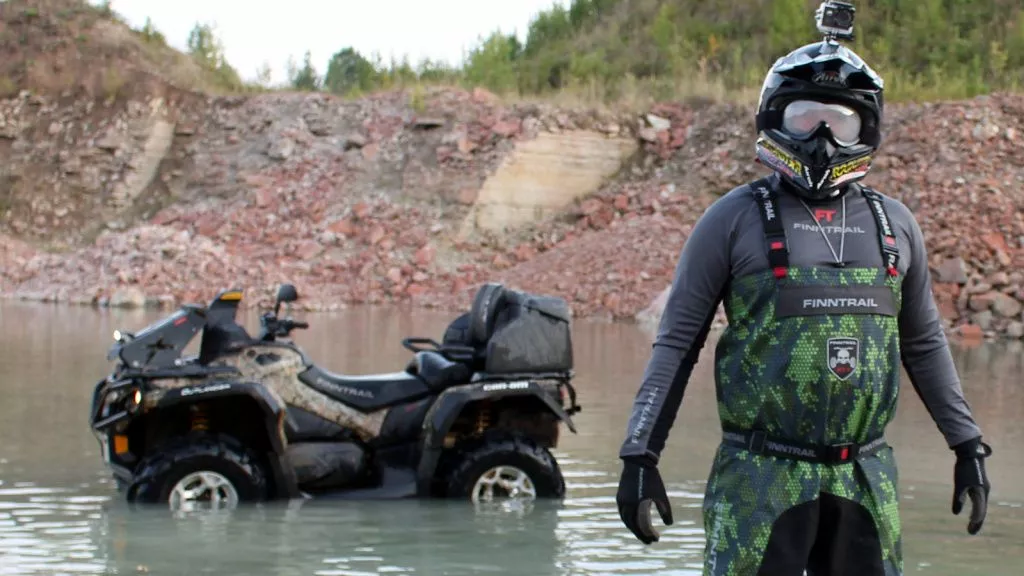 Be attentive to the signs that your body is sending you. Here are the first symptoms of heat exhaustion: pale skin, muscle cramping, dizziness, weakness, rapid heartbeat, profuse sweating, blurred vision, headache, fainting, and others.
If you experience these signs, stop riding immediately. Take a break or get medical help, if the symptoms are severe.
7. PREPARE YOUR ATV FOR HOT SUMMER MONTHS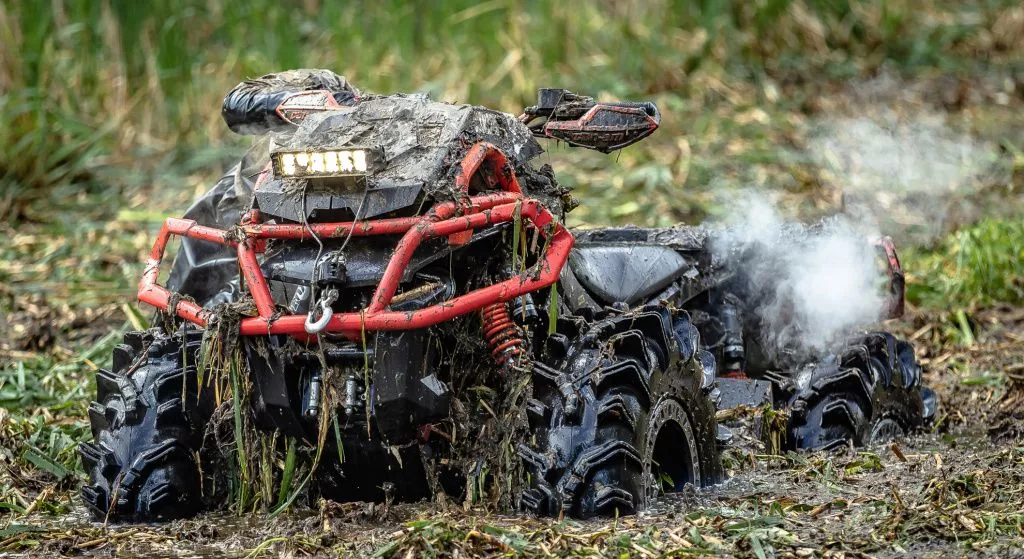 Your ATV can suffer from overheating just like you. To prevent any heat-related problems on the trail, make sure that the cooling system of your machine's engine is in a good shape.
There are two main things you need to inspect:
Regularly check the coolant level and test its actual condition for proper function.
Inspect your radiator to ensure that it is free of debris and dirt. Clean it after every ride, if needed.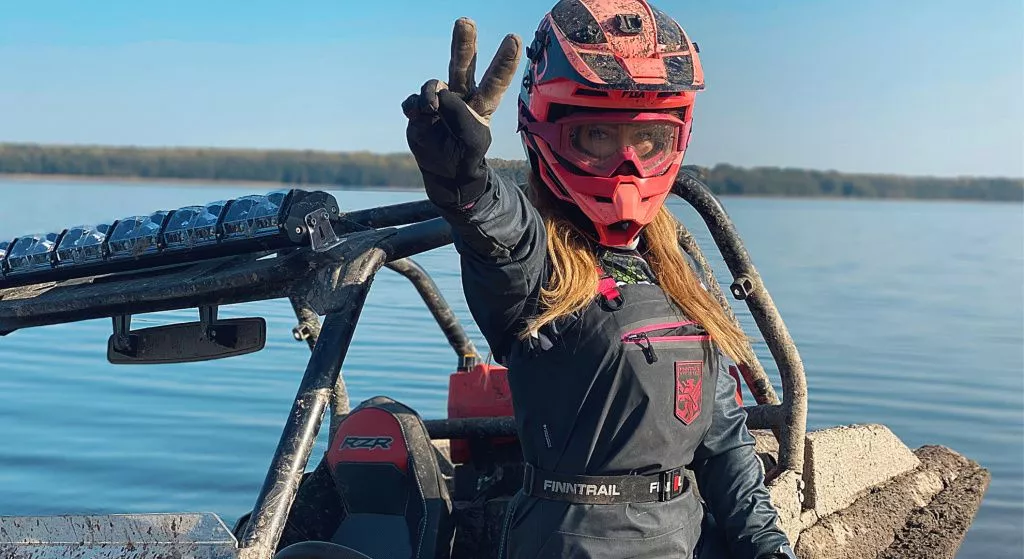 We all want to have fun when riding outdoors. But we also want to stay cool, healthy, and happy. With a little extra effort, you can beat the heat on the trail. Stay cool and have the best summer time with your four-wheeler.
Sign up for more content like this:
Subscribe to our blog