INTERVIEW: Robin Jansson
14 May 2020
Robin "Rob" Jansson — owner of the Swedish international manufacturer of spare parts for tuning ATVs — RJWC. About how, almost without money, to create a successful, growing world-class business with your own hands, about your love of quadro power, and a few words about COVID-19 in Sweden (how could you do without it).
Please introduce yourself, who are you and where people could see you.
My name Is Robin Jansson (nickname Rob) I am 34 years old and living in the most northern parts of Sweden with my wife and 2 boys. Our company can be seen on our social media platforms as well: @rjwcpowersports and @neutrinolights.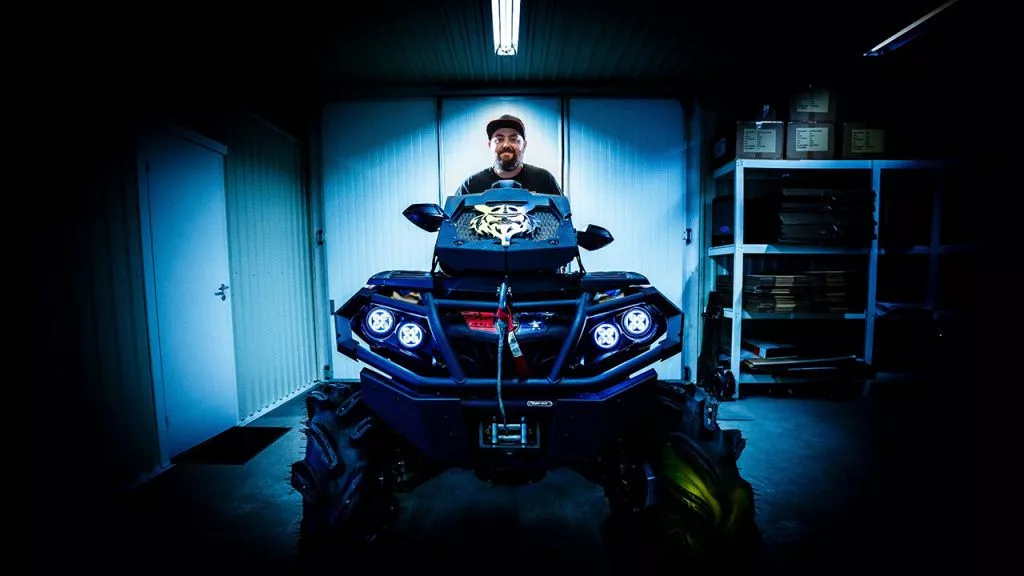 How long have you been driving off-road? What made you take your ATV ride for the first time? How did everything go? Why did you choose this machine?
I have been riding offroad for 12-13 years now, I bought my first atv 12 years ago a Polaris Sportsman 500. The biggest reason why I did it was to be able to get out with the kids and also to plow our driveway during winter time. We then discovered the fun with getting dirty, I installed a set of 28" tires and it was a blast. The Polaris Sportsman was a very affordable option back then when I didn't have the economy I have now.
Which ride was the most memorable and why?
My most memorable ride was last summer when we had Ostacruiser and a bunch of other cool guys here for a big midsummer event. We had people here from Canada, Russia, Latvia, Norway and it was just amazing! We were able to get it done with the help from friends and family as well from Can Am that let us use 3 different vehicles for the weekend.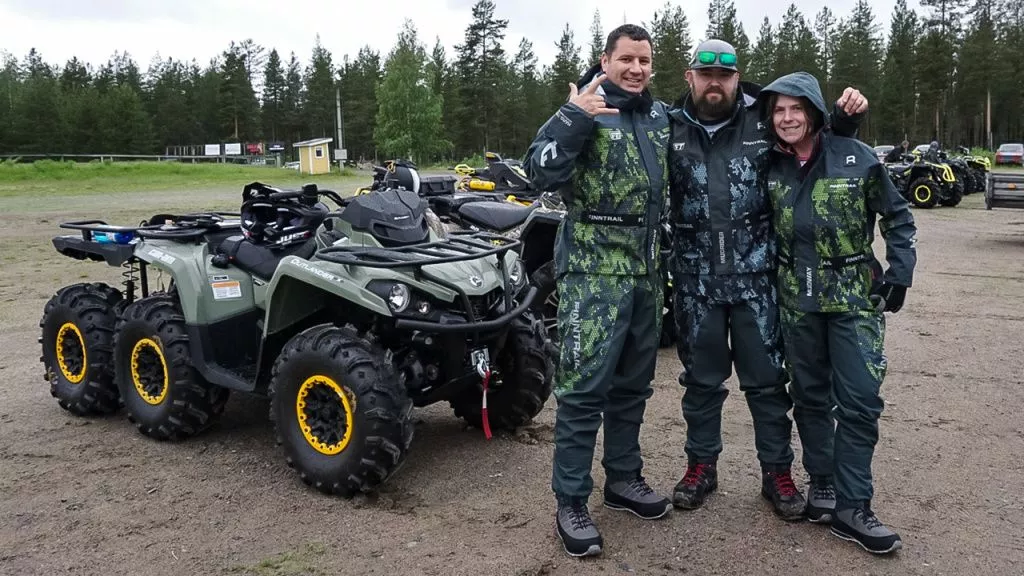 How often do you ride? Is this enough for you? How do you prepare yourself and how do you prepare your machine for a next ride? What do you take with you? Maybe you have some kind of universal kit for riding?
I ride as often as I can, but usually during summer it's more or less every weekend. Well of course we use our Finntrail gear. Other then that we take coffee, tools (because it's needed when you have highly modified vehicles), we always do maintenance on the machines before and after we ride.
Off-road
waders
are the core piece of riding gear for ATV & UTV riders
Find out the best look for you
Do you play any other kind of active sports? If not, what would you like?
When i was younger I played Hockey and even if it sounds weird and most likely is very unlikely I was a highly ranked equestrian rider, my entire family have always been around horses, but as I grew older and had other interests (motocross etc) I had to make a choice. I also did a lot of motocross riding in my younger days and raced for a few summers in our local series. My 2 boys 7 and 9 years old both play hockey so I spend a lot of time with that during winter.
Tell more about your current machine. What is it? What did you change in it and for what purpose?
I actually have 2 different machines, one is a brand new Can Am Outlander XXC -20 that is modified to be fast in the skeg, it is for obvious reasons equipped with RJWC Dual full exhaust, 30" itp wheels, STM Clutching, RJWC/Neutrino front and rear LED lights. And all other RJWC parts you can find.
I also have a 2018 RZR Turbo that I actually haven't been driving much yet because I am waiting on summer weather and we have been doing a lot of R&D; on that particular side by side.
What brands do you trust in tuning except RJWC of course?
We have been working with Dobeck performance since many years back, we also been having a cooperation with Maptun powersports here in Sweden.
Many people know your company and use your exhaust system. Tell us more about RJWC. How it get started? What first product did you make? How your company changed from your first order to RJWC today? Is the pandemic affected your company? Are you planning to please your customers with some new products?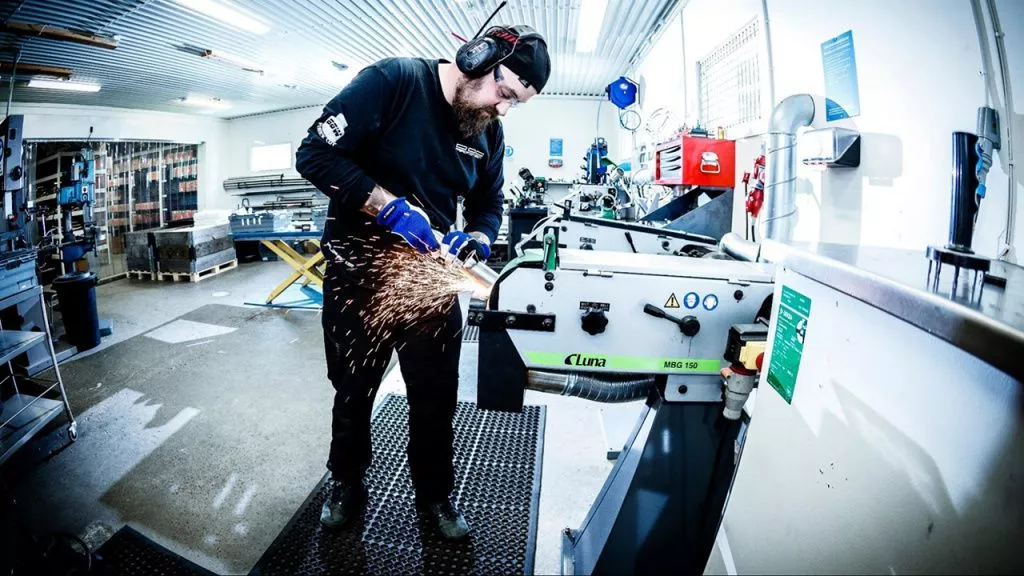 RJWC Started 2010 and when I started RJWC I was working in the family business. I quitted my job with basically zero $ in my pocket. I had 6000$ from a car I sold that was going to pay for my salary for a few months. My wife was home on maternity leave with our oldest son and it was not an easy task to start a brand new business. I had to take on jobs I got, I am a welder and fabricator so I did a lot of welding jobs and smaller machining jobs and tried my best to get things to work.
Starting a business is blood sweat and tears and I have been working extremely hard for the past 10 years. The first products we made under the brand of RJWC was a single slipon for the gen1 Can Am Outlander and Renegades. I made one and figured I could make more. I made my first jig/fixture and sold a few. It was about 2 years later when somebody noticed me on social media I was able to ship my first exhaust to the USA. After that the rest is history.
RJWC is now a fully functional business we are 6 employees and it is growing fast. This summer we are expanding our shop to almost twice the size. We have invested in a new Haas 4axis mill and other machines as well.
The Covid-19 epidemic is not affecting us right now. Sweden is not in lockdown and we are actually growing which is pretty amazing. Thanks to customers, dealers, and distributors it's possible. When the epidemic first got noticed we took precautions for the worst, but we are currently not seeing any loss in sales at all.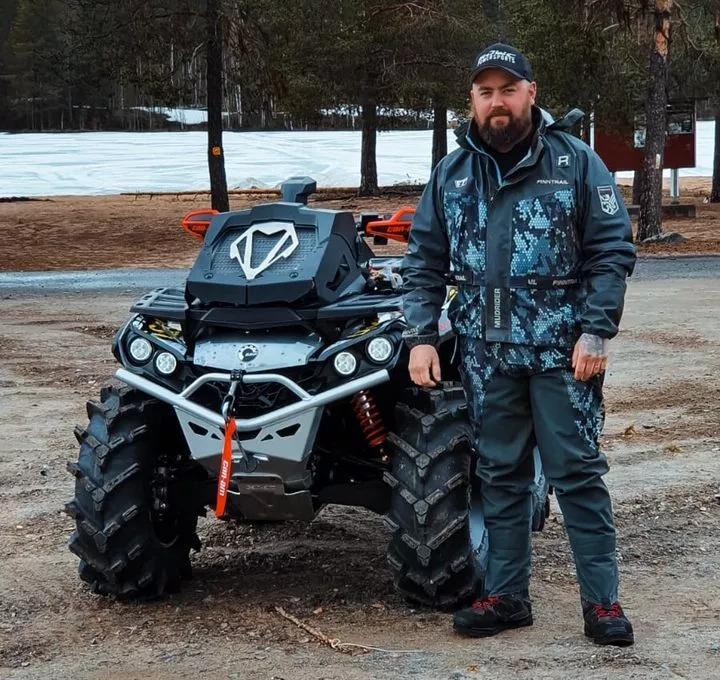 Can you share tips for business owners on how to deal with a pandemic? How not to give up your business at this times?
Yes, what we did was that we made a game plan on how to tackle potential problems like loss in sales etc. It's important to not get into panic mode, it's better to sit down with your co-workers and make a good functional plan. For example if you have a website maybe it's time to make some updates, make bundle deals to help both yourself and customers that way.
And if you are losing sales and your business is slower than usual USE THE TIME! Develop new products, develop products you already have. Also the governments in different countries are helping out companies . For example in Sweden you can get payment terms on tax payments etc. We are not in need of this but there is a HUGE number of businesses that needs help.
Blitz Round
ATV or SxS?
ATV!
Muskeg or Snow?
MUSKEG!
Can-Am or Polaris?
Tricky question! I like them both but if I have to choose I'll go with Can-Am for sure.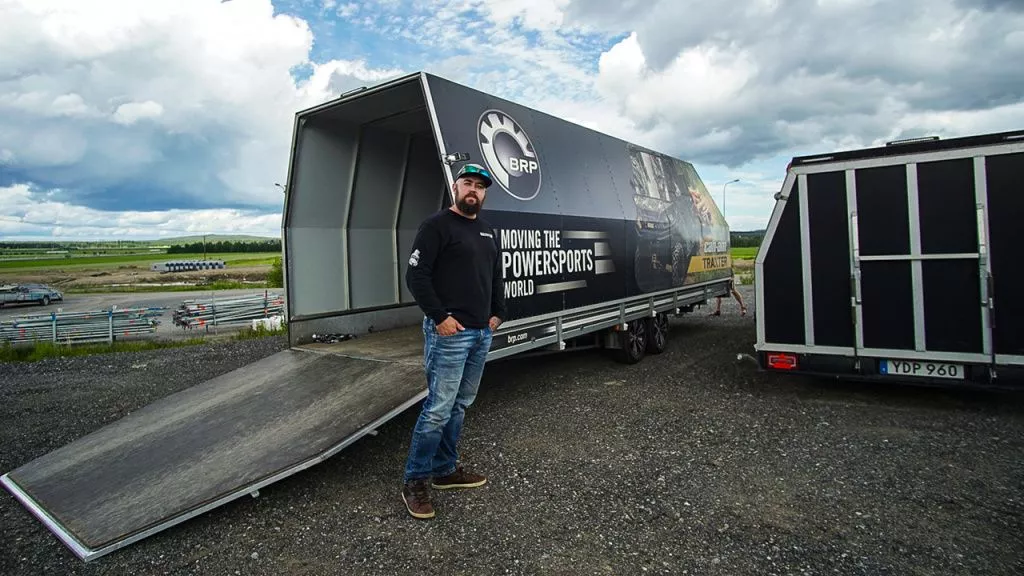 Is there anything to add for our and your subscribers?
Take responsibility during these difficult times, social distancing! Off Road riding is a great way to stay away from people.
HIT