Do I Need ATV / UTV Insurance?
3 September 2021
We all enjoy riding our ATVs and side-by-sides. Though hitting the trails is not only fun, but also a huge responsibility. Thus, in many states, regions, and public parks you must carry ATV insurance. It's a good way to keep yourself financially protected should an accident happen. But even if you are not required to have an insurance policy by law, it's still worth paying for. Let's find out why.
NOTE: This article does not, and is not intended to, constitute legal advice. Check your state and local laws in order to get the proper ATV & UTV insurance plan. If you have any concerns, speak to your state's Department of Motor Vehicles or insurance agent.
Is ATV insurance required?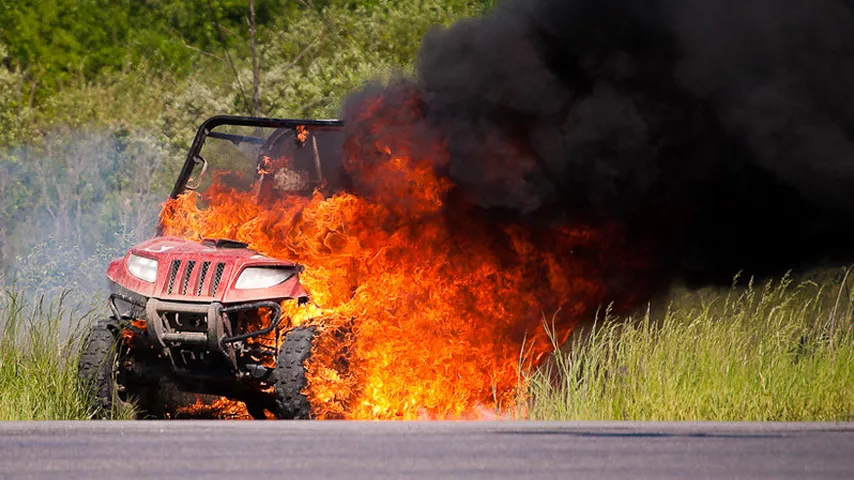 It depends on your state's regulations. Though the local laws differ, the general rule is to carry ATV insurance if you ride anywhere besides your private land.
We strongly recommend you to consult your local Department of Motor Vehicles and learn more about what is legal where you live.
In case you are obliged to have ATV insurance by law, check out what type of coverage you must carry. While some states require basic coverage, other states might make specified options mandatory.
Also note that if you are currently financing the machine, you may be required to cover it via liability and physical coverage. And if you operate the vehicle in business ventures, be ready to pay for a commercial vehicle insurance policy.
Do I need ATV insurance if it's not required?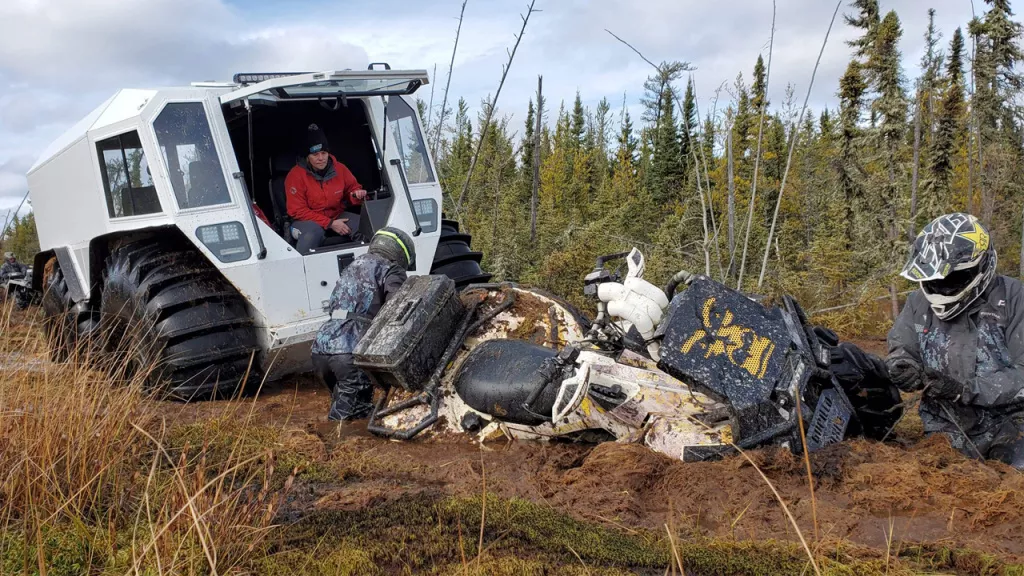 Imagine you've discovered that ATV insurance isn't required in your location. You may forget about the mind-boggling issues for good and keep riding.
Sounds great, doesn't it? Not at all. This is not only the matter of law, but the matter of confidence you deserve on the trails.

Even if your state or region doesn't require a four-wheeler to be insured, carrying ATV insurance can prove extremely wise. Here are facts to keep in mind for those who are still weighing the pros and cons.
If you get into an accident, you're financially responsible for paying all possible associated costs including repair service and medical bills.

All-terrain vehicles have a high theft rate.

Homeowners insurance may not cover your machine if you ride outside your private property.

To ride in public parks and terrains, you will most likely need to carry basic ATV insurance.
Anyway, it's always a good idea to enhance your safety options. Choose waders with impact absorbing foam pads for the most hardcore terrains.
What does an ATV insurance policy cover?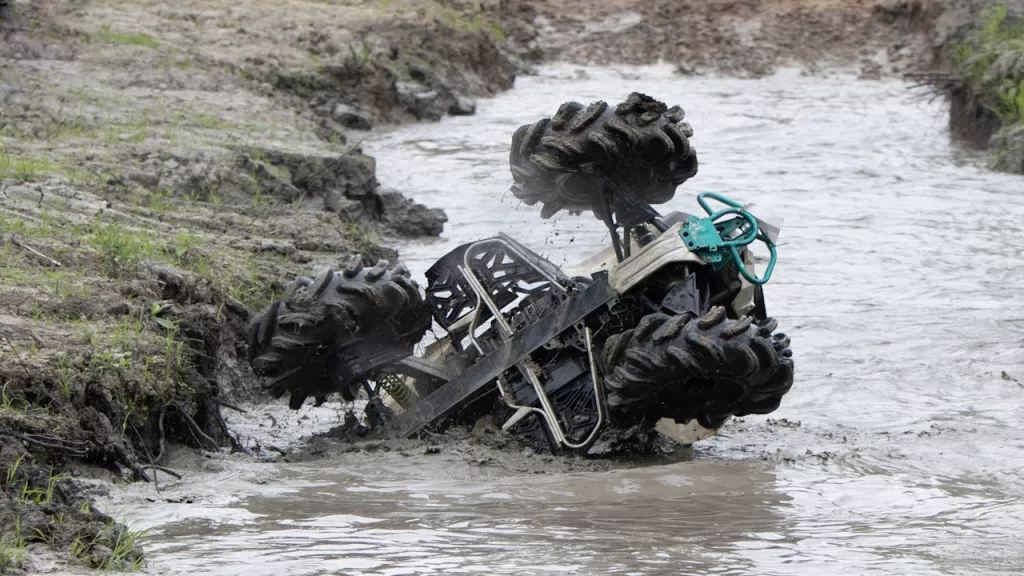 To choose the insurance coverage type, thoughtfully consider your needs. These are the key options you may opt for.
Liability coverage: pays for damage you cause to other ATVs or their drivers while riding your machine.

Medical payments coverage: covers medical treatment for you and your passengers in case of an ATV accident.

Collision coverage: covers your ATV if it hits or is hit by another vehicle or fixed object.

Comprehensive coverage: protects your ATV from damages caused by incidents other than collision - severe weather, vandalism, fire, and theft.

Underinsured/uninsured coverage: suitable for cases when your ATV is damaged by an uninsured driver or a driver who does not have sufficient coverage to pay the associated costs.
Some insurance companies provide additional options:
Equipment coverage: pays for damages to your ATV's equipment in case you have comprehensive and collision.

Trailer coverage: protects the trailer that transports your ATV.

Roadside assistance: tows your machine to the nearest repair spot if it is disabled within a hundred feet of the road.

Trip interruption: helps you pay for food and accommodation if you're far away from your home with an ATV immobilized.
It may seem a bit confusing. So, don't hesitate consulting your insurance agent who will explain which coverage is required in your location and which options are more suitable for you.
How to cut your ATV insurance costs?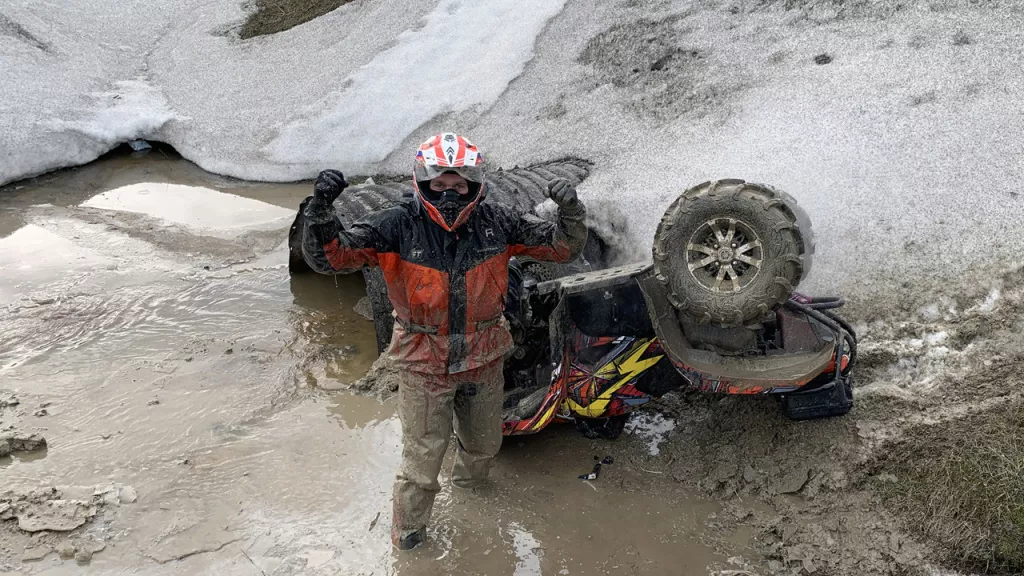 As we've mentioned above, having an ATV insurance is the way to protect you financially when behind the wheel. The costs vary depending on your overall coverage and some things that are not within your control - such as your driving history or state laws. Still, there are a few tips on how to save on your ATV insurance and have the best deal.
1. Multi-vehicle discount - if you insure several vehicles and drivers, or maintain other policies through the same insurance carrier, you may receive a discount.
2. Defensive course certification - some insurance companies may give you a discount in case you have a proof of completing an approved ATV/UTV safety course.
3. Paying annual premium - a discount is usually provided if you pay the entire annual or 6-months premium at once instead of making monthly payments.
4. Extra protection - a few companies may make you a potential savings offer in case your vehicle is additionally protected. It may be installing anti-theft devices or cameras.
5. Finally, don't neglect doing a little research and obtaining quotes from competing companies. By comparing at least three-four of them, you will find the best coverage that fits your needs and budget.
Takeaways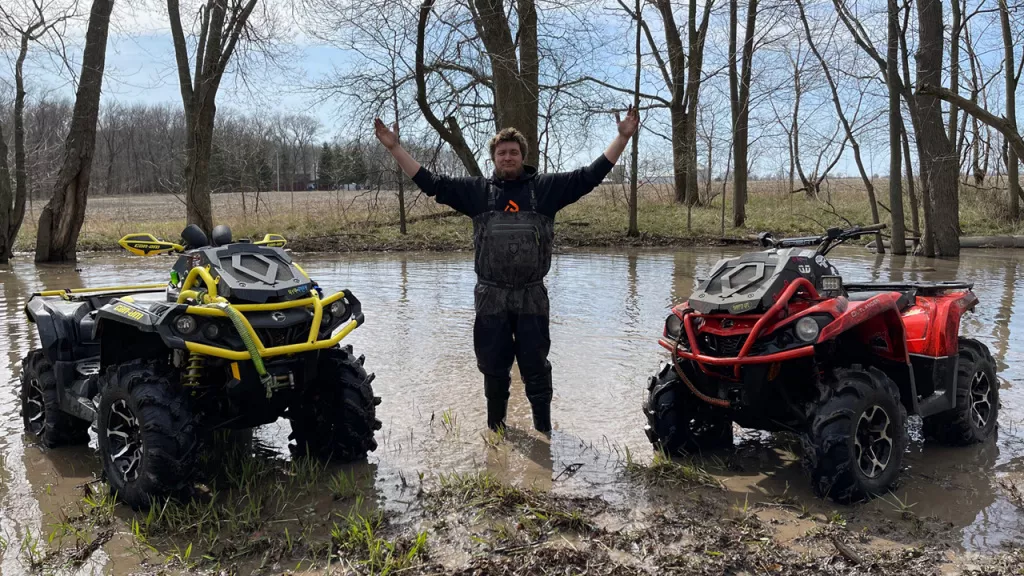 Insurance is probably the only thing that you'll be happy not to use though you've paid for it. It may hopefully stay useless for many-many years and comes in handy once.
Don't forget that off-road riding is a kind of extreme activity. With proper precautions and insurance coverage, you can hit the trails and be confident that you have a safety net. In any case.
Stay safe on your adventures and have fun!