How Does ATV Rain Gear Work
26 January 2023
If you've experienced the comfort and protection of ATV rain gear, you have discovered how necessary it is. But how does it work? Understanding this can help you to make the best use of your rain gear and to better care for it. This post will explain the magic of waterproof/breathable rain gear for ATV riding.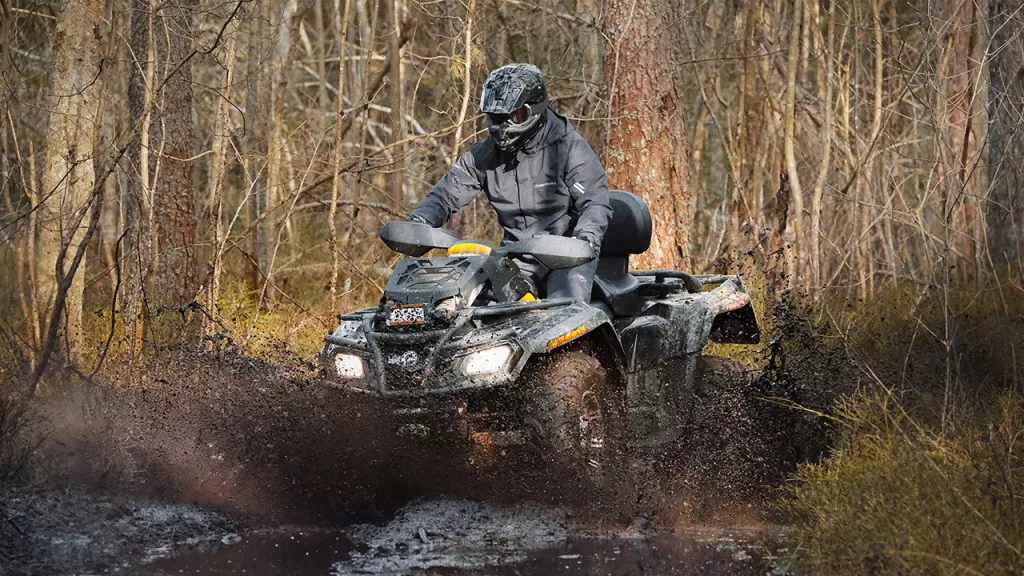 What is Waterproof/Breathable Gear? Or WPB?
You might know it as Hard-Tex. This is a membrane fabric that makes powersports gear waterproof and breathable (WPB). WPB gear is made by various brands, but they all work by doing two things:
Keeping water outside
Allowing moisture inside like sweat to evaporate
A side benefit of waterproof gear is that it is almost always windproof as well.
ATV
waders
are waterproof & breathable riding gear
Find out the items that suit your needs
What is this Magic?
WPB gear is made with a shell fabric, either a laminate or coating, and a DWR finish.
The laminate or coating is applied to the inside of the shell fabric to form the layer that keeps water out. The DWR, or durable water repellant, is applied outside. It forms little spikes all over the surface of the fabric that are invisible to the naked eye but are able to make water bead up above the fabric and roll off. When the water beads up, it doesn't make enough contact with the fabric to make it wet.
The shell fabric is covered in tiny holes that are just big enough to allow sweat to evaporate through it. Water drops are too large to fit through these holes. This evaporation process is also aided by temperature. The air inside the jacket will be more humid than the air outside the jacket, so the sweat will be attracted to the cold air and more likely to try to escape.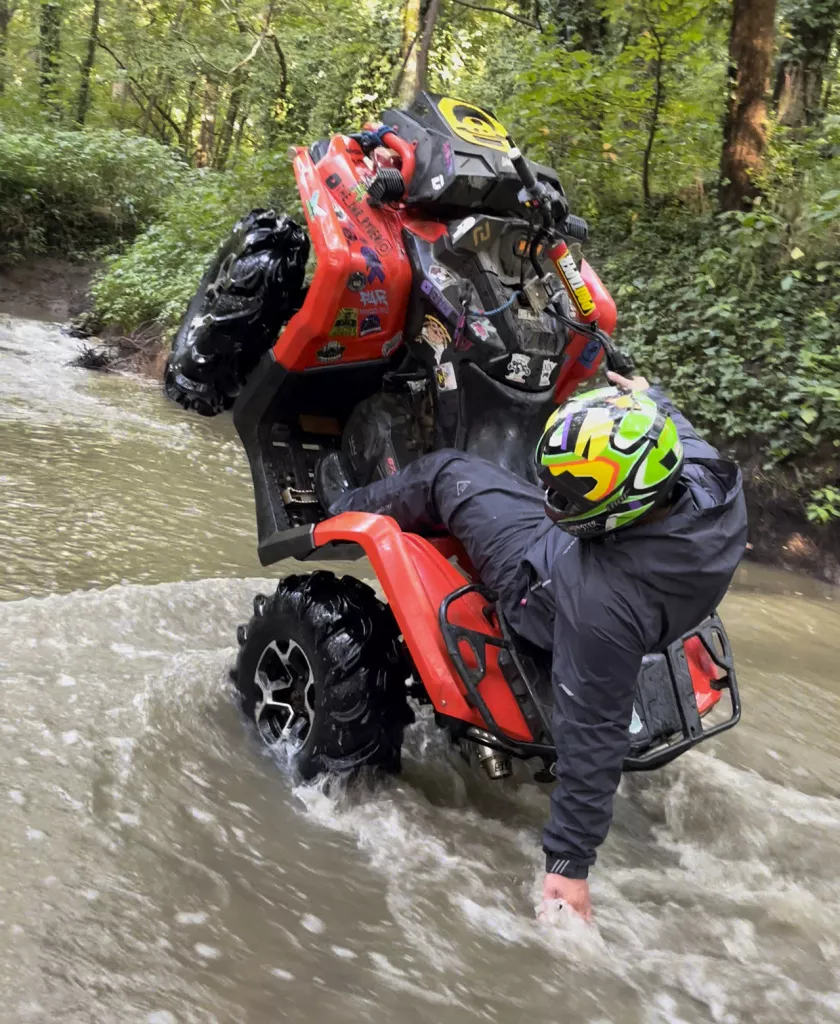 Choosing The Best Rain Gear for Quadding
Laminates vs Coatings
Laminates provide a more reliable waterproof inner layer than coatings. This means an ATV rain suit with coatings will probably be fine to protect you from the average rain shower, but may let you down in a heavy downpour or if you submerged yourself in water.
Layers
WPB comes in options with different numbers of layers. 2-layer jackets are a more basic jacket that features a hanging liner inside to protect the waterproof membrane. These would be for lower level protection. 2.5-layer jackets use a veneer to increase the waterproof factor, but they are also less breathable. They are used in ultra-lightweight or more affordable jackets. 3-layer, more technical, jackets have an inner layer adhered to the inside of the jacket. These are needed for protection from the heaviest rain and submersion.
Water-resistant vs Waterproof
Water-resistant is not the same thing as waterproof. Water-resistant fabrics offer some protection from water compared with your average clothing, but they are not waterproof. Waterproof fabric will protect you from the amount of water specified unless there is damage to the fabric or the DWR finish. Make sure ATV rain pants you buy are waterproof if you intend to go in the water with them.
Weather Shells
Hard shells are stiffer than soft shells and prioritize keeping you dry from the outside. They are breathable, but not quite as breathable as other options. Soft shells are intended to protect you from the rain and water, but they prioritize breathability when your greater concern is sweating in the heat or when exerting yourself. There are hybrid shells that intend to combine the best of both worlds. Then there are your insulated shells that contain filling and/or special fabrics to keep you warm while also keeping you dry from the inside and outside.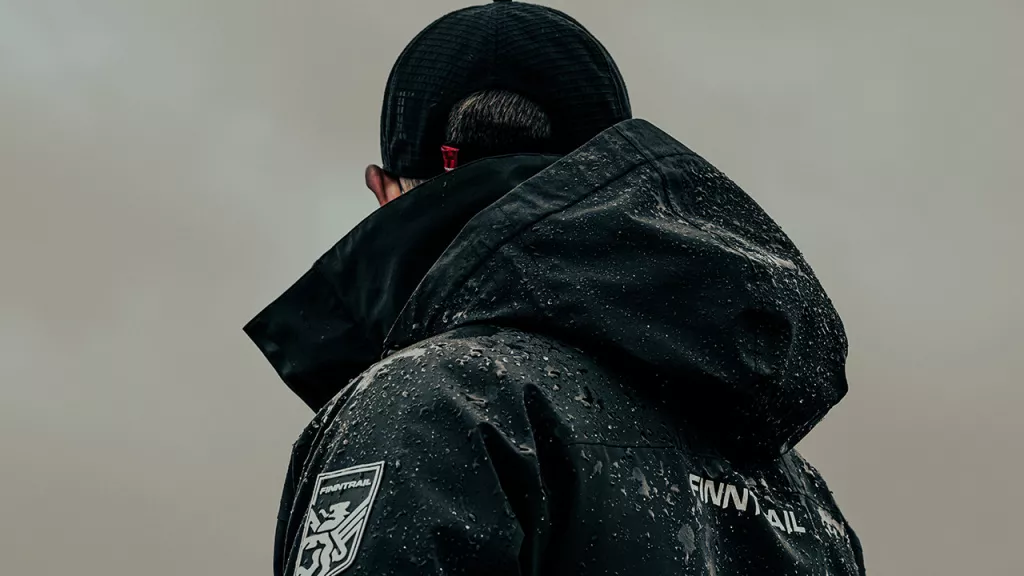 How to Get the Most From Your ATV Rain Gear
Choose the right ATV rain suit for your needs. Different gear performs better in heavier or lighter water exposure and when you will be sweating less or more.
Make sure to use any ventilation included in your rain gear. It is there to keep you dry. If you don't use it, your gear may not work as intended.
Use wicking and insulating layers as needed to keep you warm and dry.
Maintain your DWR finish and follow care instructions for your specific WPB gear. They need to be laundered and for their DWR finish to be reapplied. If you've purchased the best rain gear for ATV riding, it will only perform when cared for.
Sign up for more content like this:
Subscribe to our blog