How to Pick an ATV Bag
15 June 2022
ATV bags are life-changing additions to your vehicle. There are also a lot of options and specifications to consider. This post will tell you how to pick an ATV bag to get you closer to owning one faster.
Benefits of ATV Bags
ATV bags expand the storage capacity of your vehicle and place items where they are easy to access and protected from the elements and damage. Depending on the bag, you can get various extra features and less or more protection to suit your needs and budget. These bags are designed specifically for the demands of off-roading and to fit ATVs. Some models are so large and so structured that they're more like extra storage compartments than bags.
Key Features of ATV Bags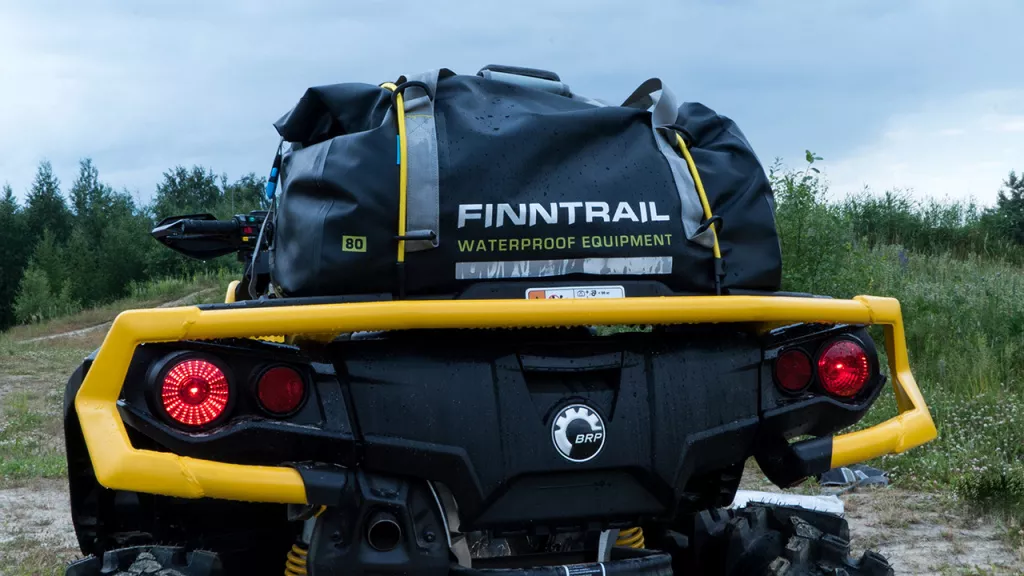 Hard or soft shell
ATV bags can be soft like a souped up backpack or satchel or hard like a backpack that doubles as furniture and has iron reinforcements.
If your primary goal is to offer the most protection for your gear because you're going to be subjecting it to the higher end of rough rides, such as tough terrain or higher potential for impacts, you'll probably lean more toward a hard shell bag.
If you want your gear protected, but you also want comfort and the flexibility for the bag to take several, bendy shapes, you might prefer a soft shell ATV bag. The rigidity of hard shell bags makes it's shape mostly inflexible and many people find them uncomfortable to lean against.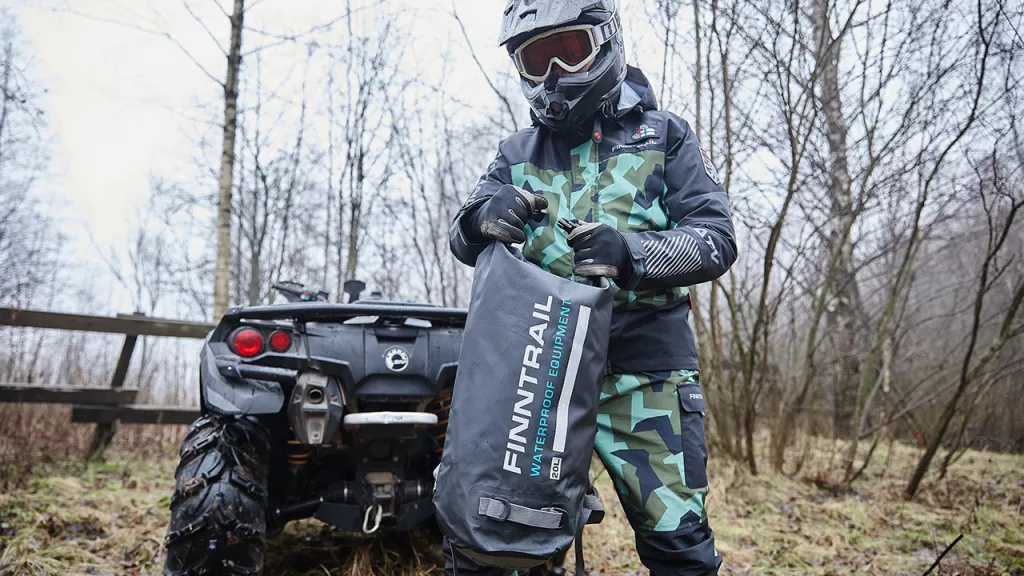 Zippered or not zippered
Zippers are common, but they're also a weak component in an ATV bag construction. They may reduce the waterproofing, allow dust in, and are the first things to break because of the wear and tear experience.
You can choose an ATV bag with Velcro rather than zippers, but solid roll top closure system with a buckle is the best option for mud riders and off-road enthusiasts. It'll provide the most secure seal in wet conditions and last the longest without making it difficult to access your gear.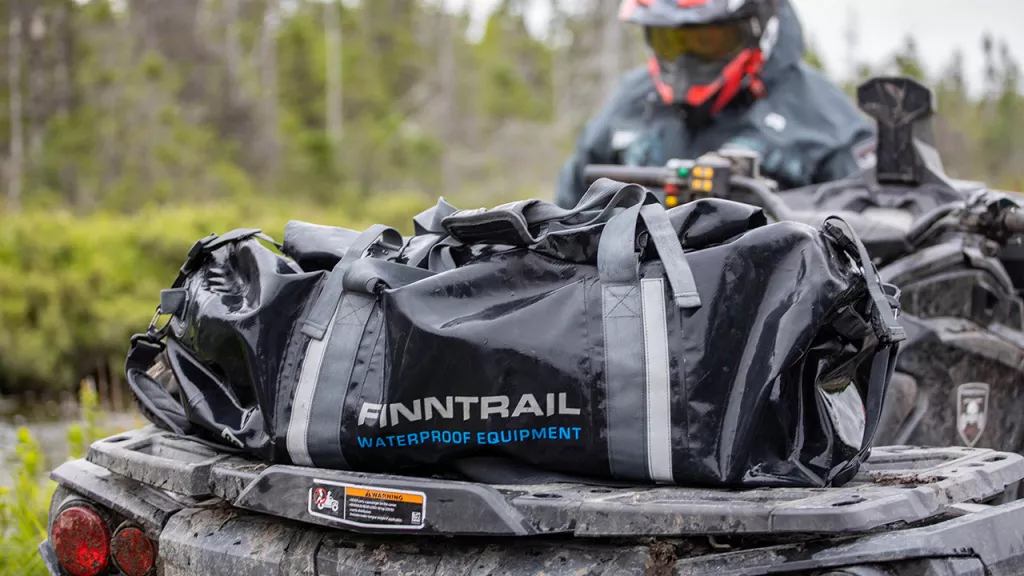 Waterproof or water resistant
Water resistant is not waterproof. It means you have some protection from moisture, but there is no guarantee your stuff will stay dry. Choose water resistant only if you don't really expect your gear to get exposed to water. This should protect your gear from a sudden light rain or a little spray from somewhere.
Waterproof means that unless something is wrong, you gear should stay dry no matter what mud, puddle, snow, or rain you encounter. Zippers, damage, improper care, and less than satisfactory craftsmanship could allow your stuff to get wet, but you will avoid those things with high-quality items designed for extreme off-road riding.
ATV
waders
are waterproof & breathable riding gear
Find out the items that suit your needs
Types of ATV Luggage
Handlebar bags
These are small but tough pouches that you attach to your handlebars so you can easily reach often used items like your phone or easily detach the bag and bring items like your keys and wallet with you when you leave the vehicle.
Front mount bags
You have the option to mount bags on the front frame of your ATV, if it suits your vehicle model and storage needs. These bags will be designed to be low enough on appropriate ATVs that they won't obstruct your view.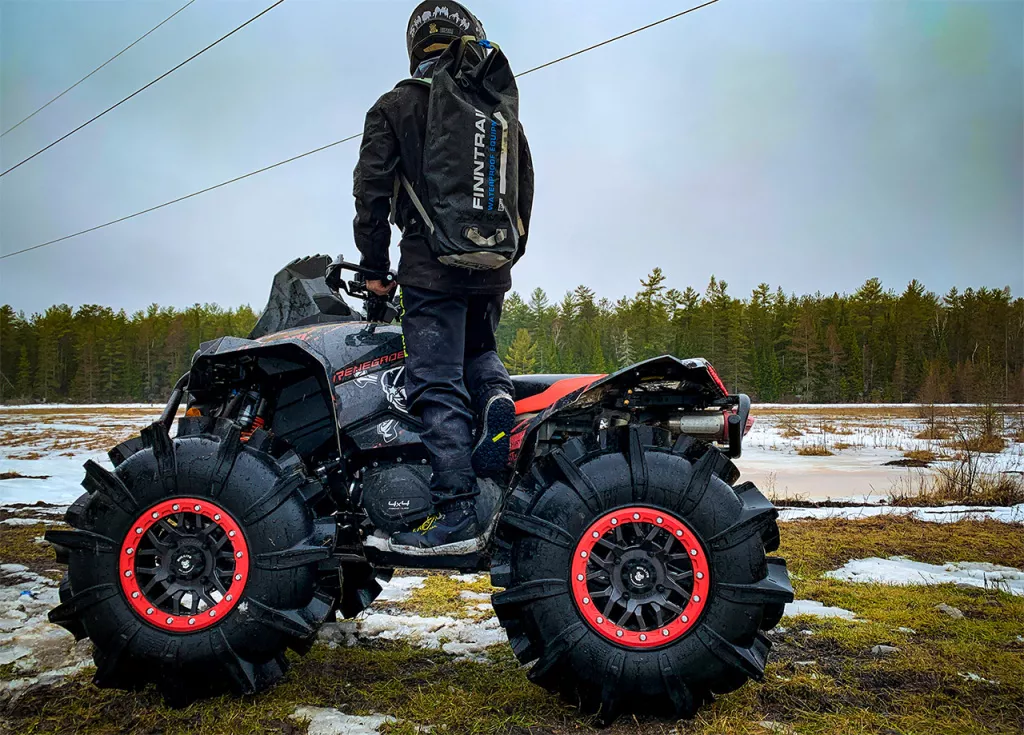 ATV backpacks
This type of luggage for ATV riding provides a safe and reliable option when you need to securely store a few personal items. As long as it's comfortable and ensures proper flexibility while riding, you're all set.
Saddle bags and fender bags
These are smaller bags that hang over or on the side of your ATV. When you need a moderate storage boost, these can give you the space you need without adding much bulk or weight to your vehicle.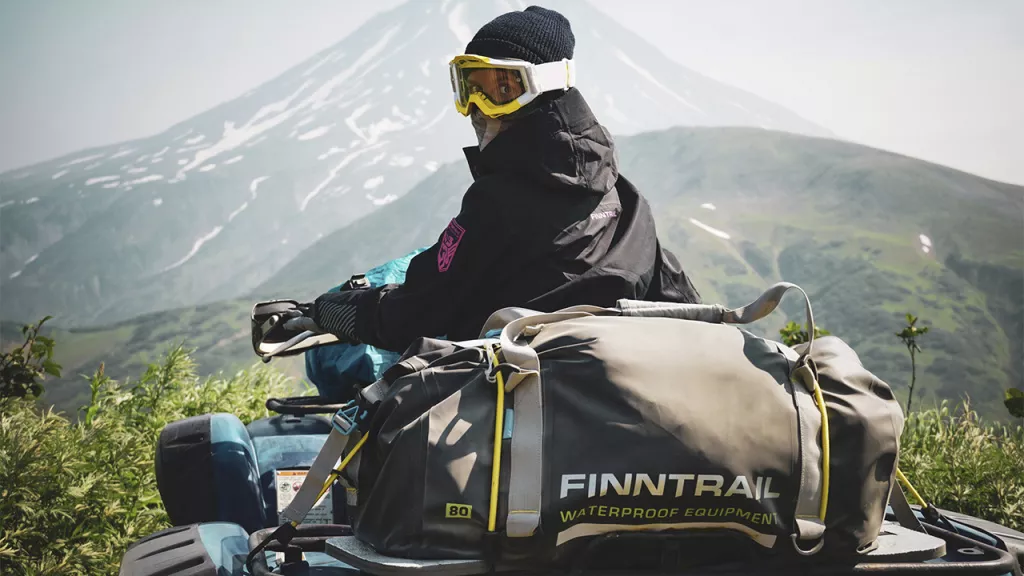 Rear bags
This is the most versatile type of ATV bags which you can take on board. They are built to adapt to your needs, whether you need to carry a lot or a little. Made of waterproof outdoor-ready materials, these ATV bags keep all your essentials protected from water, mud, and water and can be used on ATVs, UTVs, snowmobiles, and other types of vehicles, when riding or camping.
Rear packs
These are the big bags that often cover the back of the vehicle, usually shaped similarly to a tough outdoor bed rest to provide maximum storage space. These contain multiple compartments so you can keep gear separate and may be equipped either with a cooler or with a space for a cooler.
ATV bags with seats/backrests
Rear packs sometimes have built in back rests or seats to increase your comfort level. If you want the most space without sacrificing your comfort, you might go this route. They're also excellent for riders who need back support.