How to Prepare to Sell your ATV
15 January 2022
At some point, you'll probably want to sell your ATV to get a more powerful machine, a different model, or just something new. This post will set you up for a headache-free and successful sale.
Preparing to Sell Your ATV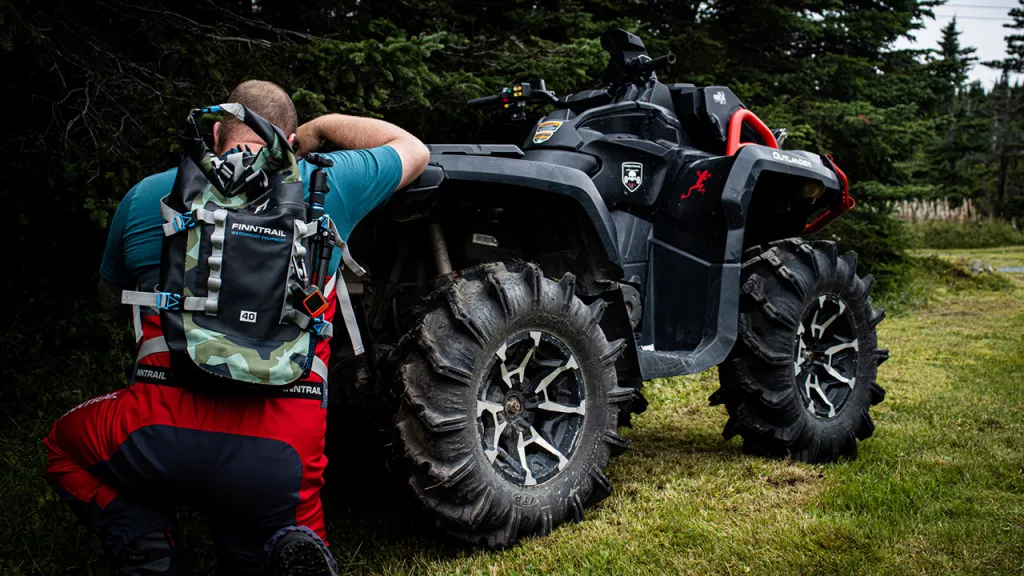 You could just take some photos of your ATV, advertise it, and go, but that's not likely to be a very successful tactic. Make your ATV its most appealing by taking some or all of these steps.
Clean it
Give your ATV a good wash. This will make your ATV stand out in a positive way on listings, show potential buyers you take care of your ATV, and allow them to get a good look at it so they know what they're buying.
Take care of maintenance
It looks great to do an oil change, put air in the tires, and clean or replace your air and oil filters.
There may be more to do before you sell your ATV. Buyers will and should want to inspect the ATV:
frame for rust and cracks as signs of damage as well as serious cosmetic issues
tire treads, wheels, and suspension
air box and air filter
oil
engine
brakes
CV boots and joints
Some people may do even more thorough checks.
You want to be prepared for them to be reasonably satisfied with what they find or for issues to be accounted for in your price. Balance the cost of and need for repairs with the amount you want to get for the ATV and what you could potentially and fairly get for it with more investment.
Find out the best look for you
Touch it up
Depending on what the machine may need and how much you expect to make from the sale, you could do some bodywork before you try to sell your ATV.
Add a little paint if needed and consider replacing cosmetic pieces that are worn or just look old.
A major overhaul wouldn't be needed unless you were looking to flip the ATV.
Locate your title
An ATV without a title looks suspicious. Some allowance may be made for old ATVs, but having no title is usually considered a red flag. Find yours and be prepared to show it to potential buyers so they can check that your ATV is safe to purchase (not stolen or not paid for). You don't want to get stuck when you're about to sell your ATV, saying, "I have it somewhere."
Show them your maintenance record
If you've been keeping a record of maintenance, upgrades, and repairs performed on your ATV, have it ready to show potential buyers.
If you haven't been making one, make up a general one or be prepared to tell buyers how you've cared for the ATV.
Selling your ATV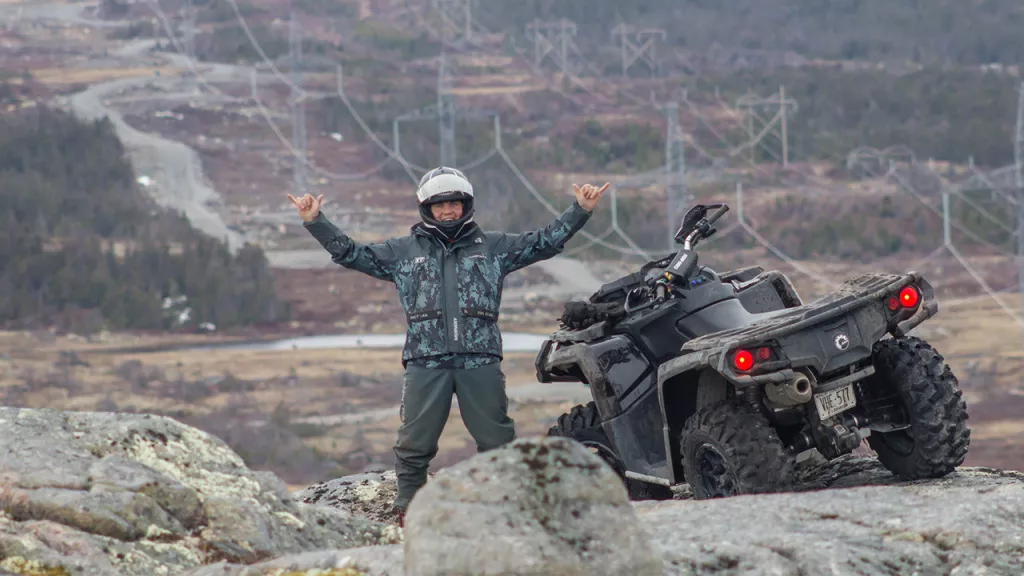 Determine the price
To find the sweet spot price to sell your ATV, check the Kelley Blue Book value for your ATV and compare your machine's mileage, appearance, and soundness to the standard expectations.
Reflect the true state of the ATV with your price. Don't try to lie about things that are wrong with the machine and ask for a higher price, but do ask a little more than you actually expect to get. Asking too much might keep people from buying, but a little over is expected and you can negotiate with an interested buyer for a price that's best for both of you.
Don't let them force you to go lower than the ATV deserves. Determine how low you are willing to go, what's fair for the quality of the ATV, and what comparable ATVs are selling for. If you've represented it accurately and can back up its soundness and your reason for the price, defend your choice, fairly, and stand your ground.
Take high-quality, representative photos
The better potential buyers can see your ATV, the more excited they'll be about the potential sale (because they feel more secure and invested in it).
The photos you take to sell your ATV should be clear and well-lit.
Take photos from enough angles and close enough that they can see a full and representative view of the machine. Noticeably missing angles may appear to be hiding defects.
You don't have to show the opposite of the highlight reel, the downside reel, but do make sure that photos reflect the accurate state of the ATV. It's better for concerns to be revealed sooner and make you appear more honest than for the potential buyer to discover it for themselves and feel you tried to fool them. Consider how likely the buyer is to be concerned about something when determining how much or whether you should show it.
Find out the best look for you
Where to sell your ATV
You can park it somewhere visible in your yard, in a friend's yard, or at a local business, if you have permission to do the second two options. Slap your phone number and your expected price, maybe even a catchy phrase, on it and you've got free, powerful advertisement. Do make sure you or someone else can monitor it to make sure no one steals it.
The Facebook marketplace is an excellent online option to sell your ATV. It puts your machine in front of many potential buyers and it's easy to use. Even if you don't have a Facebook account, you can get someone you know to post on the marketplace for you. Sharing it gets more views. So, post it on your personal profile or ask your friend to do it on theirs and ask for shares!
There's also ATV Trader, made specifically for buying and selling ATVs, putting your machine in front of the most eyes with ATV-buying on their minds.
Prepare for a test drive
When you're about to sell the ATV, the buyer will probably want to test drive it. To protect yourself from theft, ensure that they leave the car they arrived in behind and that you watch it until they return with your ATV. If they didn't come in vehicle, ask them to return the ATV by a certain time. If they haven't returned in a reasonable period of time after that, call the police.
Know how to sign a bill of sale
You need to have a bill of sale when you sell your ATV. It will protect you in case they don't change the title to their name and you end up holding the bag for something they do with the ATV. They probably will and should want you to sign a bill of sale to help them get the ATV titled in their name and to prove they do own the vehicle should that be questioned. Being prepared to sign one will add to your trustworthiness.
You can print out ready-made bills of sale to make it easier and to make it look more official, but a handwritten one is fine too.
A bill of sale must contain all the information to legally prove this ATV was sold by you to them.
Include on your bill of sale:
the ATV year, make, and model
the ATV's VIN number (the engine number might be useful too)
the amount of money exchanged for the ATV
any agreements you make or contingencies like the need for repair work
both of your signatures
anything your state requires (some have different requirements)
It might be a good idea to also include your addresses for proof of identity.
You both need to be over 18, sober, and mentally competent to sign a legal document.
Some states will not consider a bill of sale legal unless it has been signed in front of a notary. You can fill out everything else on the bill of sale, as long as you both sign in the presence of the notary.
That's it. That's how to sell your ATV.