Snowmobile types: how to choose the right one for you
29 January 2021
2-Stroke or 4-Stroke? Ski-doo, Polaris, Arctic Cat, Yamaha? What about track sizes? Motor sizes? Turbos? Where do you even start? Read our Expert View below.
Hey! My name is Evrett Nelson and I've been riding snowmobiles for as long as I could remember. Snowmobiling for me has always been an escape from reality, creating a deeper connection with the outdoors and making memories with incredible people. It couldn't get any better.
Through the years, I've trended off into the mountain riding scene and that's where my heart lies. Today though, I'm going to share with you some tips that might help you decide what is the best snowmobile for you.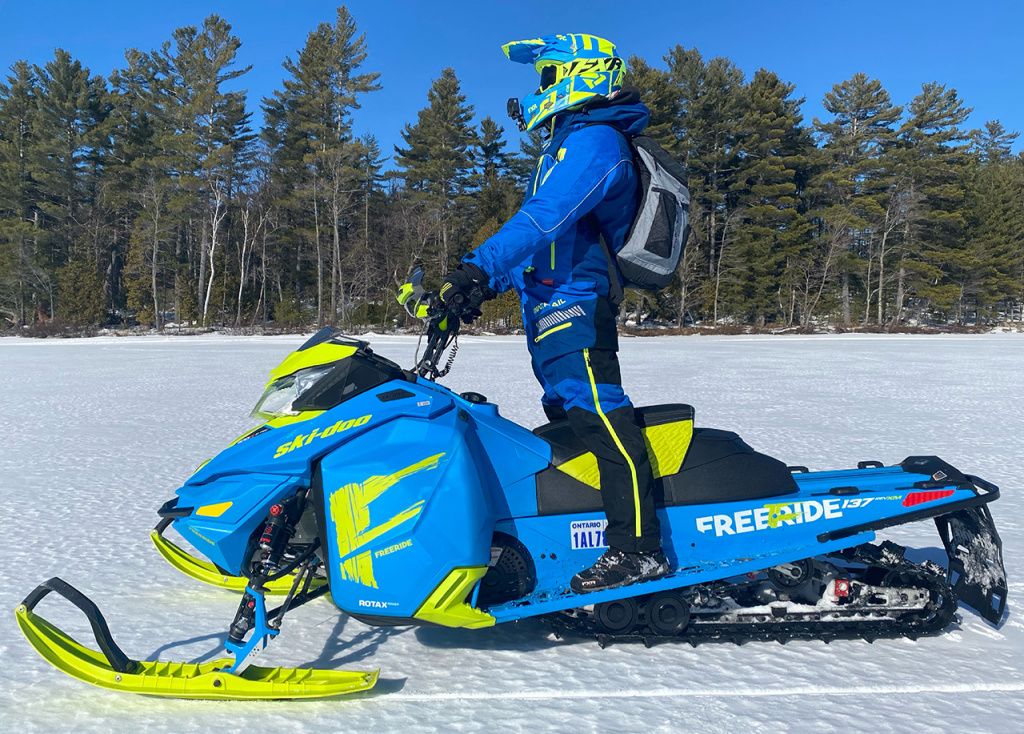 It doesn't matter if you're brand new to the sport, an ice fishing enthusiast, a backyard trail warrior or getting serious about loading up and heading high up into the alpine, I can guarantee you one thing… There is a snowmobile out there for you!
My opinions may be different than others, but it should give you a good idea on where to start, and ultimately how to decide.
Most importantly before you head out, remember 3 golden rules:
1. Always get the proper training, learn your machine's safety features and how to operate it safely.
2. Know and understand what safety gear you should be bringing with you and more importantly how to use it properly.
3. Understand the terrain you are heading into and always tell someone where you're headed! Make a travel plan and make sure you give it to someone that you can count on.
So, where do we start? First, instead of going over each of the 8 or 9 different types of snowmobiles including hybrids/crossovers I'm going to divide all of the classes into just 3 basic types.
What to choose: Sport Trail, Mountain or Touring?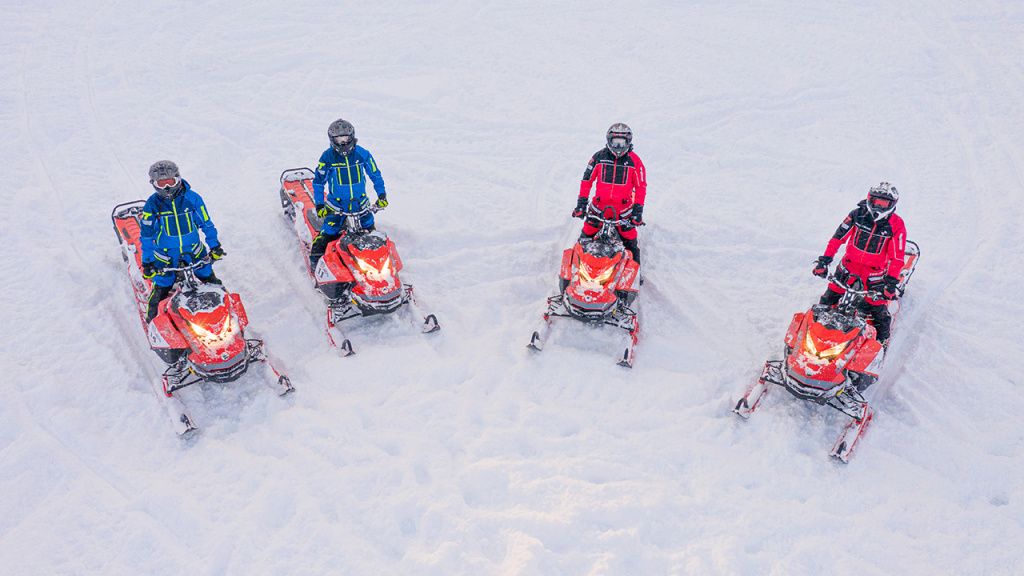 You're going to have to really think about what type of riding you'll be doing right away and what type of riding you COULD be doing in the future.
You may ask yourself… "can I still ride trails on my mountain sled?" of course! It just won't be the best in class. "Can I still go touring and ice fishing with my sport trail sled?" of course! "Can I go mountain riding with my touring sled?" Maybe not so fast…
I like to put it this way.
If you enjoy ice fishing and trail riding, jumping, etc.… but there's a chance you'll want to explore the mountains a little I would recommend a sport trail.
If you enjoy touring around, ice fishing and want to have a two seater or more comfortability and have little to no chance at mountain riding, I'd recommend a touring model.
If you have a high chance of mountain riding, but still want to go ice fishing and trail riding, a mountain sled will do them all, It just may not be as comfortable.
That's another reason why I love mountain sleds so much is that you really can do almost anything with them. They have the track and engine size to get you out of a bind quickly, but you can always find a way to hook onto a skidder safely and take your family out ice fishing for the day.
Obviously, the best way to maximize your experience and have the best in class riding for every occasion is to just buy one of each snowmobile type! Unfortunately… we all don't have that kind of cash laying around so we're going to have to make it work.
Off-road
waders
are the core piece of riding gear for ATV & UTV riders
Find out the best look for you
Two-Stroke or Four?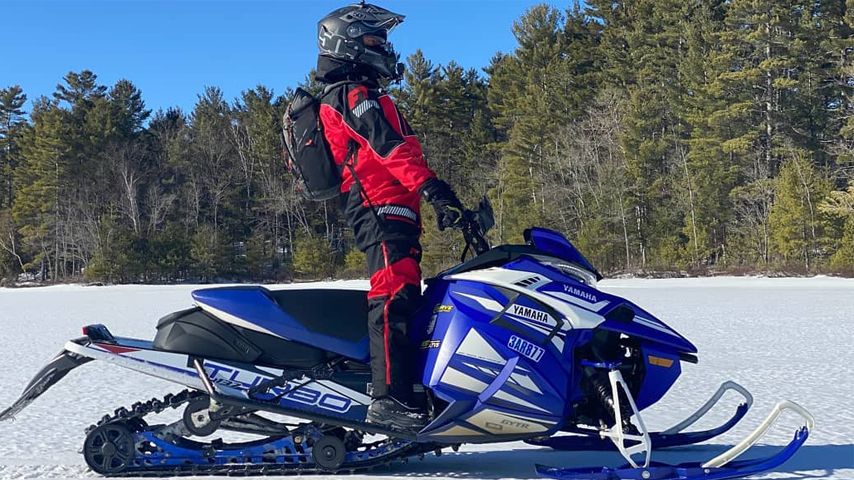 I like to think of this decision by remembering that the two strokes are light and nimble with lots of power, but the four strokes are significantly heavier and have more torque.
On the mountain side of things, If you're going to be climbing big chutes and straight pulls, a turbo 4-stroke might be your best bet because of its higher track speed and torque. If you are going to do more tree riding and exploring the mountains but want something that can still conquer the slopes, you'll probably want to stick to a two stroke.
On the touring and trail side of things, if you're going to be pulling a large skidder or carrying a second person with added gear and weight a four-stroke will probably be your best bet. If you're going to be casual ice fishing but still want to tear down the trails and be sportier and nimbler, you might want to pick a two stroke.
Your best bet is to talk to your local dealership and get them to help you find your perfect snowmobile! And if you can, get one out for a test drive.
That brings me to the next decision…
Which brand should I choose?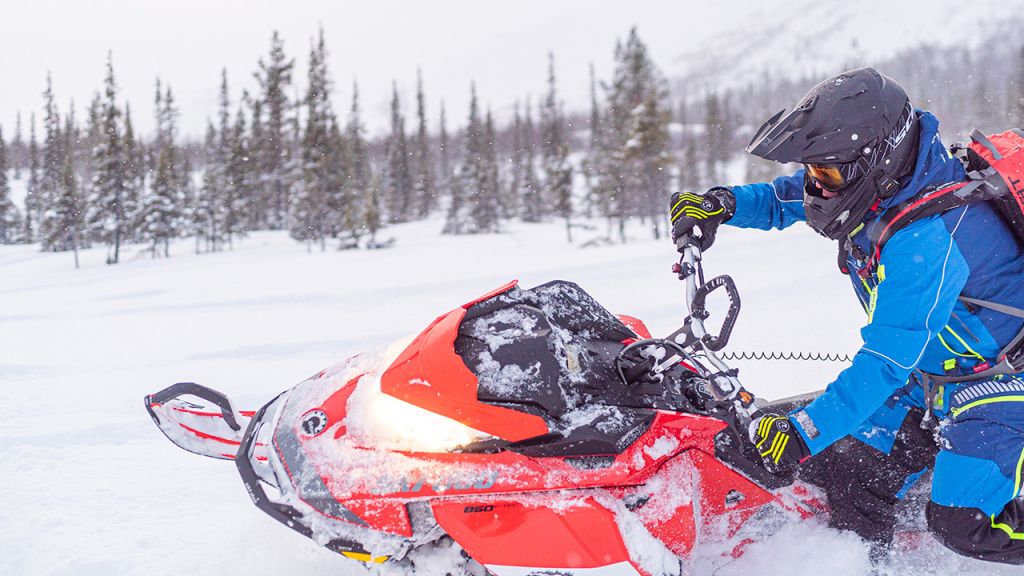 I'll break this section down into the big 3: Ski-doo, Polaris, and Arctic Cat. Each has their own versions and lineups of Sport Trail, Mountain and Touring and everything in between. But how do you choose a brand?
I like to start by asking some simple questions:
1. Which dealerships are close to me so that I don't have to travel long distance for maintenance and parts?
2. Do I already have a good reputation with a dealership? Do my friends and family recommend a great dealership in town?
Sometimes for me it's all about the dealership. If they have great customer service and an excellent team always willing to help you out, I don't think you could ever make the wrong decision. But which brand really is the best choice?
In my opinion, they all have their strengths and weaknesses. Polaris has some of the most lightweight chassis you can find and comes in at a lower price range than the rest of the brands. Whereas Skidoo is one of the more expensive, but I have always enjoyed the reliability and power. Arctic Cat is the same way as Ski-doo in my books with reliability and power.
As for features and add-ons the list goes on! You're going to really have to deep dive into what you are looking for after you narrow down which model you want. Once you find a model you're looking for head on over to the web and see which features you like the best or check them out your local dealership, these guys are always more than happy to help.
Sometimes, just figuring out what features and extras you're looking for can help you nail down a brand right away. For example, most Arctic Cat mountain sleds come stock with Fox Shocks whereas the Ski-doo's come stock with a slightly cheaper alternative.
Summary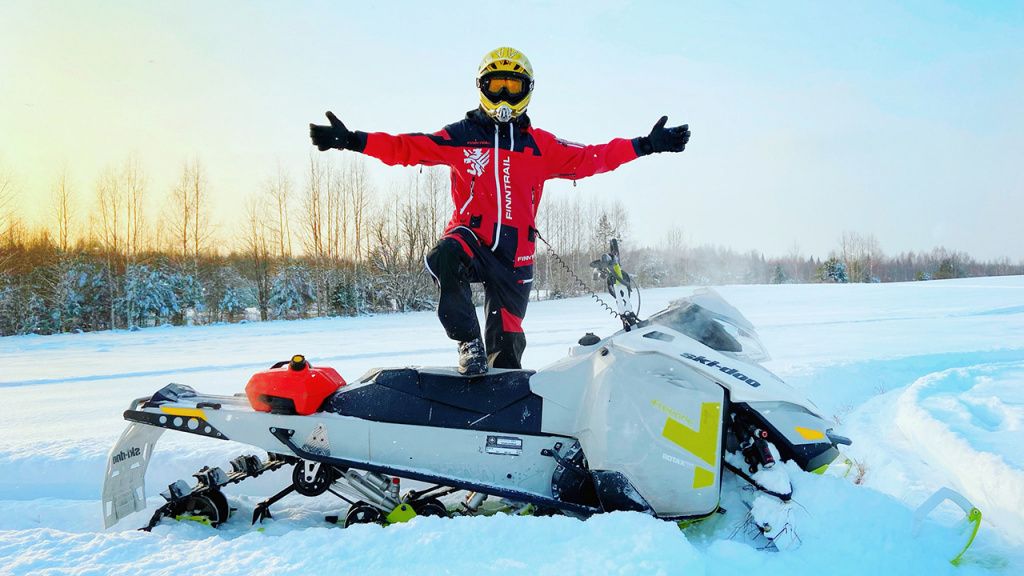 Once you have an idea of which model you'd like, either Sport Trail, Mountain or Touring… the best way to really figure it out is to head into your local dealership and just have a chat. Take a look at the features, the accessories and get a feel if this is what you're looking for.
Then, head on over to the next dealership, chat some more, ask questions, and if you can… schedule a test ride!
All in all, there is no one right answer. I am positive that if you dive in deep enough the choice will be staring right back at you.
Choosing a sled may seem daunting but enjoy it! Have fun with it and you'll never be at a loss. The people you'll meet along the way and the experiences you have will all be worth the journey of finding the best snowmobile for you.
And hey, if you ever need any advice on helping you decide throw me a message over on Instagram @evrettnelson and I'd be happy to help!
See you around
- Evrett -
Sign up for more content like this:
Subscribe to our blog