Top 6 Can Am Issues
7 September 2022
Can-Am is one of the top ATV manufacturers, but that doesn't mean their machines are free from any potential problems. No brand is. There are a handful of problems that are common enough with this brand that Can-Am fans prepare ahead of time for them. This post will discuss the pros of owning a Can-Am vehicle, the 6 most common Can-Am ATV problems, and what you can do about these problems.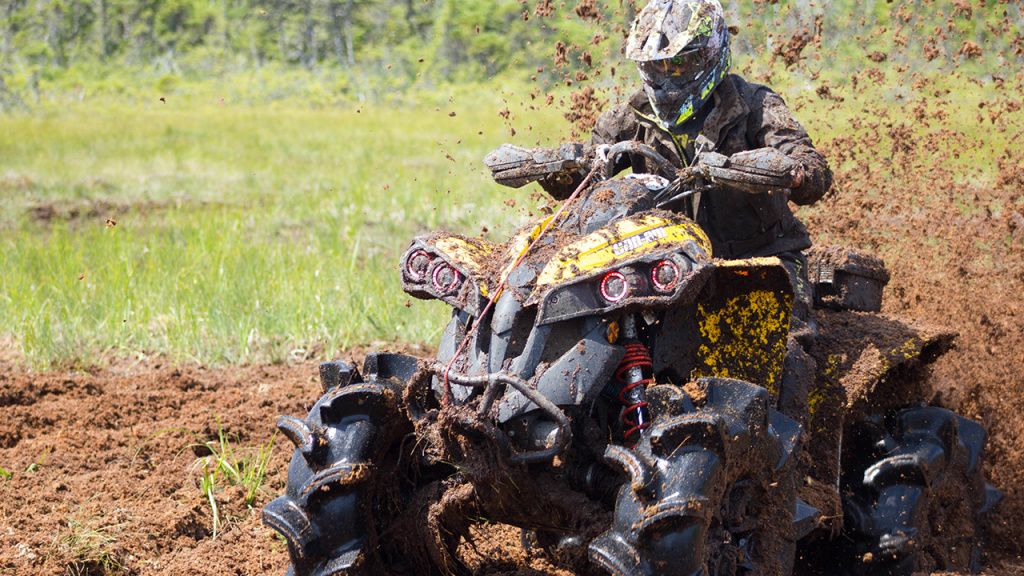 Can-Am Pros
There is a reason Can-Am is a top brand regardless of the downsides.
Their machines are generally reliable. Rotax engines used in Can-Ams are considered the most reliable in the market, thought of as both powerful and dependable. The electrical system is also top-notch.
What Can-Am is best known for is power and exciting features. People keep loving their Can-Ams because the pros of the power and reliability where it counts are more important to them than the potential repairs in other areas. Read on to see if you agree.
ATV
waders
are the core piece of riding gear for off-road riders
Find out the best look for you
Common Can-Am ATV Problems
Users commonly report:
Severe overheating
Inferior brake pads
CVT cover leaks
Weak frames (On Gen 2)
Stretching of the timing chain (On Gen 1)
Fuel pump problems
The environment you ride in and how you care for your ATV will make many of these problems more or less likely to occur.
Overheating
All ATVs are prone to overheating. Can-Am ATVs are a little more likely to overheat than others because of faulty thermostats and inferior cooling fans.
Brake Pads
OEM brake pads on Can-Am ATVs are terrible. They wear down at less than 300 miles, faster than all other brands.
Leaking CVT Cover
These CVT covers are prone to oil leaks. Thankfully, if you bought the ATV from the dealer, you can usually get it fixed at their Can-Am repair shop free of charge.
Breakable Frames
Gen 2 Can-Ams get a noticeable number of complaints about bending and breakage of the frame after rough riding. If you stick to easy trails, this may not be an issue for you. If you are a bit rougher on your vehicle, like ATVs were designed to be able to endure, it'd be better to protect your ATV than allow something to get damaged down there before you make an upgrade.
Timing Chain
Gen 1 Can-Ams are known to be prone to timing chain stretching problems. This will make the engine backfire and you'll lose power. Just pay closer attention to the timing chain while doing maintenance on these vehicles so you can fix it sooner rather than later.
Fuel Pump
The fuel pump shouldn't be a problem if you properly care for it. If it does become a problem, you can switch to a billet gas cap or change your fuel pump.
You can prevent some of these problems, such as the overheating. There are many upgrades to choose from to protect your ATV from overheating. And when Can-Am repair is needed, all of these problems can be fixed by the DIYer in their garage or by the dealer for free with insurance.
Prevention
Many Can-Am lovers buy their prized vehicles and prepare ahead of time to keep known issues down.
Adding a skid plate and maybe a frame mod will protect the underside of your vehicle.
It's a good idea to upgrade to better brake pads right away, and certainly before the 300-mile mark.
If you live in a warmer climate, you'll want to look into aftermarket fans, coolant tank caps with thermometers, or coolant overflow tanks to prevent overheating and damage from overheating. Overheating is a Can-Am repair you definitely want to avoid because it can damage that engine or make you have to replace a costly head gasket.
These preventions will add to the cost of your vehicle. You'll have to consider that when purchasing it. Then again, you might be planning to do most of those things when you buy a new ATV anyway.
You want to make sure you properly care for your Can-Am. Stick to the recommended maintenance schedule to keep the need for Can-Am ATV repair down.
Research Individual Models
Different Can-Am models have some of the same problems listed above and some of their own. For instance, before you purchase an Outlander, you might run a search for "common problems with Can-Am Outlander," where you'll then see results like 2020 Can-Am outlander problems and 650 Can-Am outlander problems. This way, you can learn about the pros and cons of the individual model you're considering so you can go into your purchase prepared.