Welcome Napanee Powersports, Our 2023 Best New Dealer
10 July 2023
We are delighted to announce our latest partnership with the esteemed dealer, Napanee Powersports. This collaboration marks a significant milestone for us as we continue to expand our reach and bring the finest off-road riding gear to adventure-seekers like you.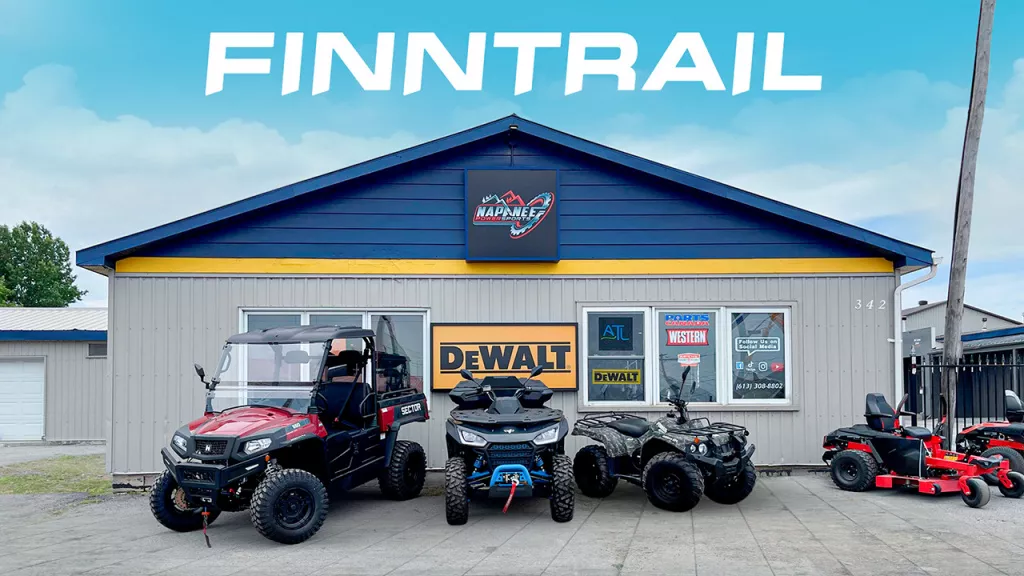 "We began to carry the Finntrail products because our customers were asking for them specifically. Finntrail is the name all of the riders in our area wear when they want to stay clean and dry. They make a quality product and we are happy to sell it", says Terry Hayduk, the General Manager of Napanee Powersports.
This partnership opens up new horizons, allowing us to bring our gear even closer to you. Now, you can explore Napanee's extensive range of Finntrail products, developed to meet the demands of outdoor enthusiasts. From our renowned waders to innovative accessories, we guarantee that you'll find everything you need to enhance your adventures and make lasting memories.
At Finntrail, we believe in the power of partnerships. Together with Napanee Powersports, we aim to create a seamless shopping experience, combining their exceptional service with our high-quality gear. We're excited to collaborate and ensure that you receive the utmost care and assistance in choosing the perfect gear for your next trip.
So, gear up and get ready to embark on new journeys with confidence and style. Discover the latest Finntrail products at Napanee Powersports store. Happy exploring!
Address: 342 Centre St N, Napanee, ON K7R 1P6, Canada.
Tel.: +1 (613) 308-8802.