When is The Best Time to Buy An ATV
25 April 2022
If you're looking for a deal on an ATV purchase, the time of year you buy makes a big difference. This post will answer the question, "when is the best time to buy an ATV," and give you tips to get the best deal if you really need to make your purchase at less than favorable time.
What to Expect When You Buy an ATV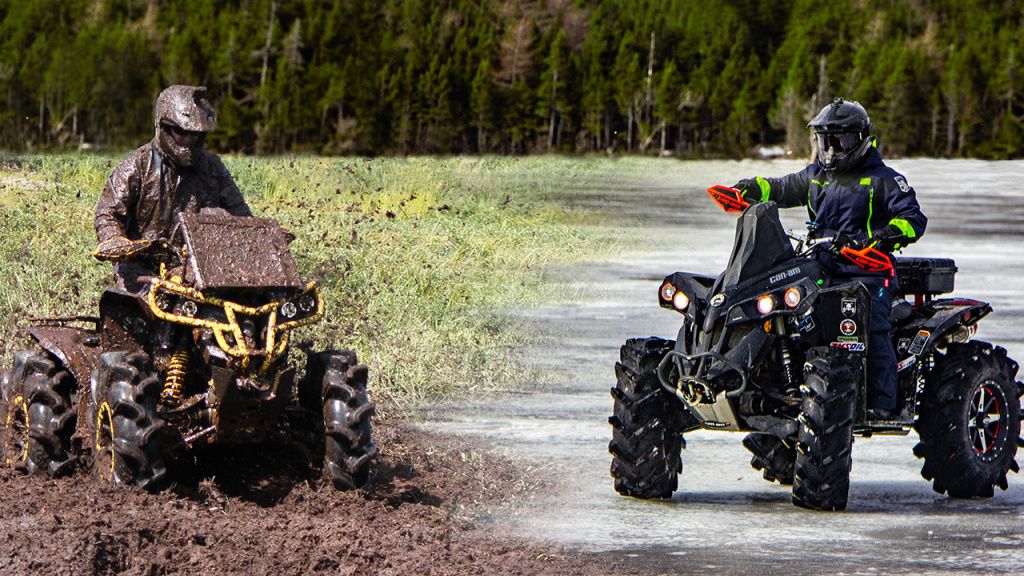 Buying an ATV in the fall
The fall is the best time to buy an ATV. If winters get cold enough to keep most people from using their ATV's, people will be thinking about storage in the fall rather than buying a new vehicle.
This is also after kids have gone back to school so people have less need of ATVs and before the holidays start kicking in when people might want to purchase an ATV as a gift, so there will be some drop in prices no matter where you live.
Prices for an ATV are likely to be lower than any other of the time of year in the fall.
The only downside to buying at this time of year is that you'll also need to be thinking about where you'll store and care for your ATV for the winter, whether you ride it or not, and the costs associated with storage could shave some off your savings. This isn't a huge factor because you'll need to think about storage regardless of when you purchase your ATV, but it is a tiny bit more complicated in the winter and requires a little extra planning. You'll need to figure storage and winter care into your budget so you don't feel a strain.
Buying an ATV in winter
ATV buying should be at a minimum during the winter, until the holidays and new models start being released in preparation for the new buying season.
Around the time new models are released, dealers will be anxious to get old models off their hands. This could be a great time to get a deal on one of those.
Make your purchase when there isn't a holiday rush going on, unless somebody's offering a really great sale, and see about getting the "older" model.
ATV
waders
are the core piece of riding gear for off-road riders
Find out the best look for you
Buying an ATV in spring
If you want to buy an ATV in the spring, you'll have a decent amount of competition as people are preparing for the summer. You'd be better off buying one in the spring than in the summer, so if you are ready to make a purchase soon, buy now. Get the best deal you can by catching Easter sales.
Buying an ATV in summer
Everyone's buying an ATV in the summer, so unless someone runs a sale or special financing to direct people to their dealership, you're going to be paying top prices.
One way to still get a great deal on an ATV in the summer is to buy used. Many people will be upgrading their vehicles in the summer, so there will be a lot of fresh ATVs available to choose from. It is very possible to get a quality ATV when buying used, just make sure you buy carefully.
When is the Best Time to Buy an ATV?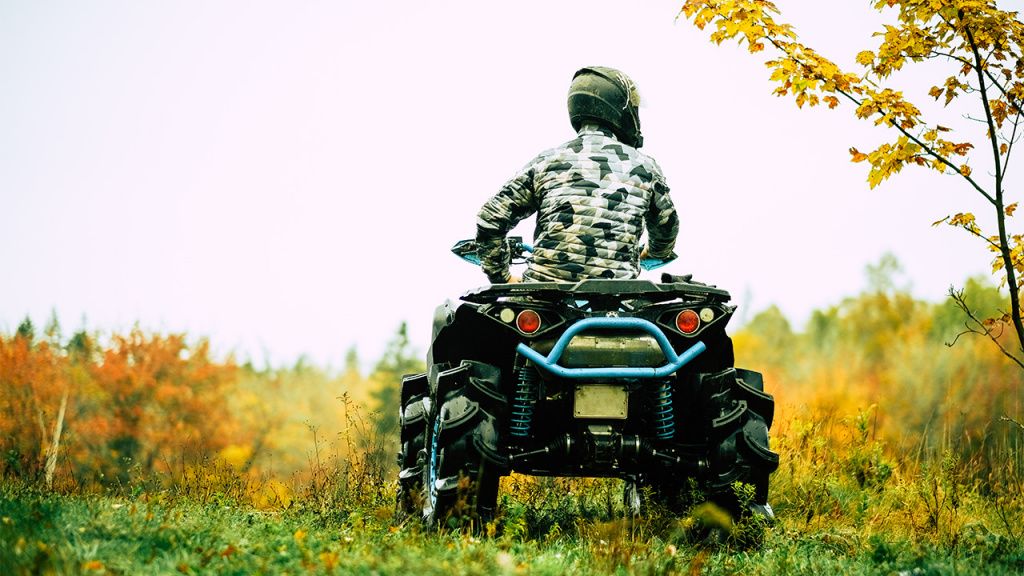 Fall and winter are when you will find the best prices on an ATV, particularly if you live in an area with marked differences in the seasons.
Near the end of the year before new models are released is also a great time to buy an ATV because dealers are motivated to sell that year's models before they need to stock the new ones.
Just before the holidays is usually a less than favorable time to buy an ATV because there will be increased demand, but this could work in your favor if a dealer is offering a sale.
If you choose to buy used so you can get a great deal at any time of the year, educate yourself on tips to buy used wisely so you get a quality machine that wasn't stolen, because no matter what low price you pay, it won't be a deal if you buy a bad or stolen ATV. Checking the VIN number, watching for red flags in the buyer, and thoroughly inspecting the machine are some of the things you can do to protect yourself and get a quality machine.
No matter when you buy or whether you buy used, go in prepared with information on the model(s) you are interested in so you can make sure you are buying what will really be a great deal for you and so you can knowledgably negotiate a price.
Be mindful that even if you can't negotiate a lower price with a dealer, you might be able to talk them into adding repair services or gear into the price which will save you money.