Will Auto Insurance Cover My ATV?
12 October 2022
When we think of ATVs, we think about adventure and maybe even some danger, but insurance is far down the list of thoughts. Now that it has occurred to you, let's go over some likely questions such as will auto insurance cover ATVs and do I need insurance on ATVs.
Why Insurance is Needed for ATVs
ATVs are very vulnerable to theft. They are expensive and desirable machines that are also small and easy to both steal and conceal. You want to be protected in case someone should steal your ATV or UTV.
Off-roading also comes with some degree of a risk. You could damage your 4 wheeler or someone else's machine or property, or seriously injure yourself or others. Insurance will help with the financial burden and stress that comes with these events.
Some parks and trails require you to have ATV auto insurance to ride on their property. Without it, you could find yourself missing out on some places you really want to go.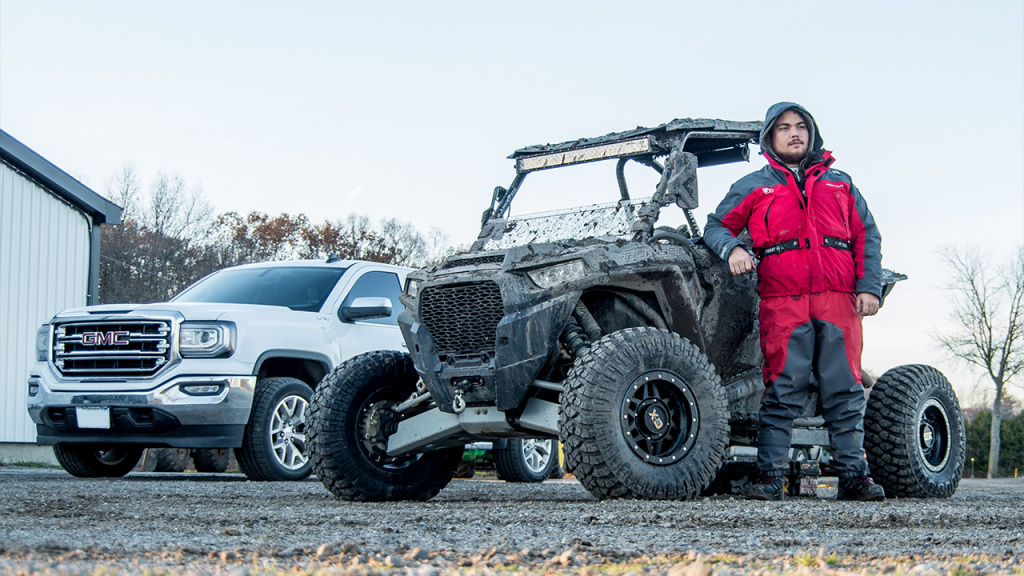 Are ATVs Covered by Auto Insurance?
The next most obvious question is does car insurance cover ATV accidents? Wouldn't that be great? Most of us already have coverage. Unfortunately, auto insurance for cars doesn't cover ATVs. While cars and ATVs are both vehicles you own, they can't be covered on the same policy because the risks of operating the vehicles is different so the prices must be different. The only time auto insurance covers ATV accidents is when a policy holder runs their car into an ATV or UTV and is deemed at fault.
Most insurance companies cover ATVs and UTVs under their motorcycle policies. The policy will usually include bodily injury liability and property damage liability, and you can add on collision, comprehensive, uninsured motorist coverage, and medical coverage.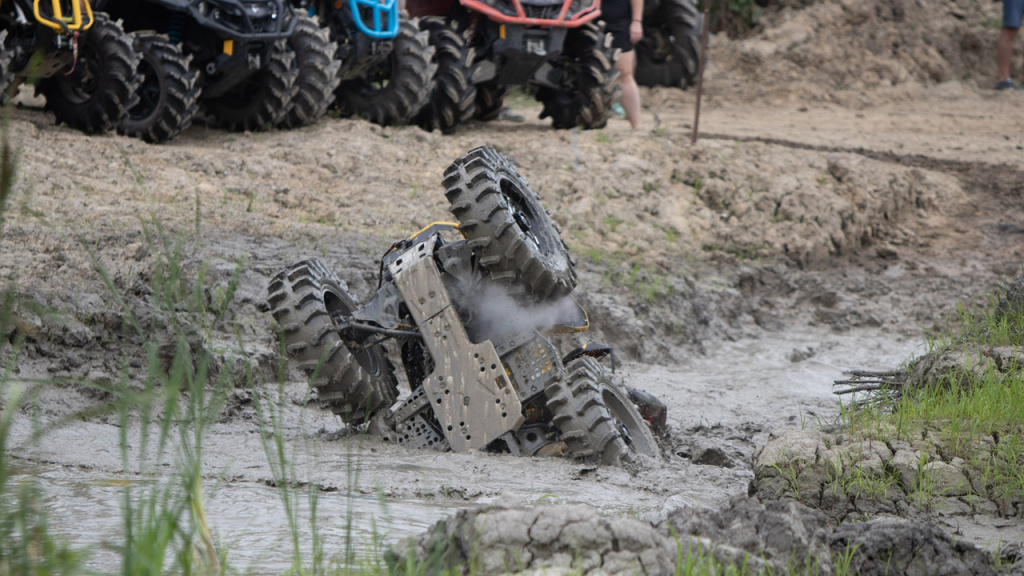 Are 4 Wheelers Covered Under Homeowners Insurance?
Sometimes your homeowners insurance policy will cover ATVs if incidents such as accidents or theft happen on your property. This might be a big help in those limited circumstances, but it won't protect your vehicle from many of its threats and it won't allow you to ride on all of the trails you might want to visit.
ATV
waders
are waterproof & breathable riding gear
Find out the items that suit your needs
Are ATV Accidents Covered by Health Insurance?
If you are injured in an ATV accident and the accident was another rider's fault, you will probably be automatically covered under their liability insurance. That's when you benefit because someone else insured their vehicle. If another rider wasn't to blame for your accident or they didn't have insurance, your health insurance might cover the accident if "hazardous activities" are included in your policy. You should check your policy before relying on it, and again, it won't give you protection from theft or vehicle damage or allow you access to trails.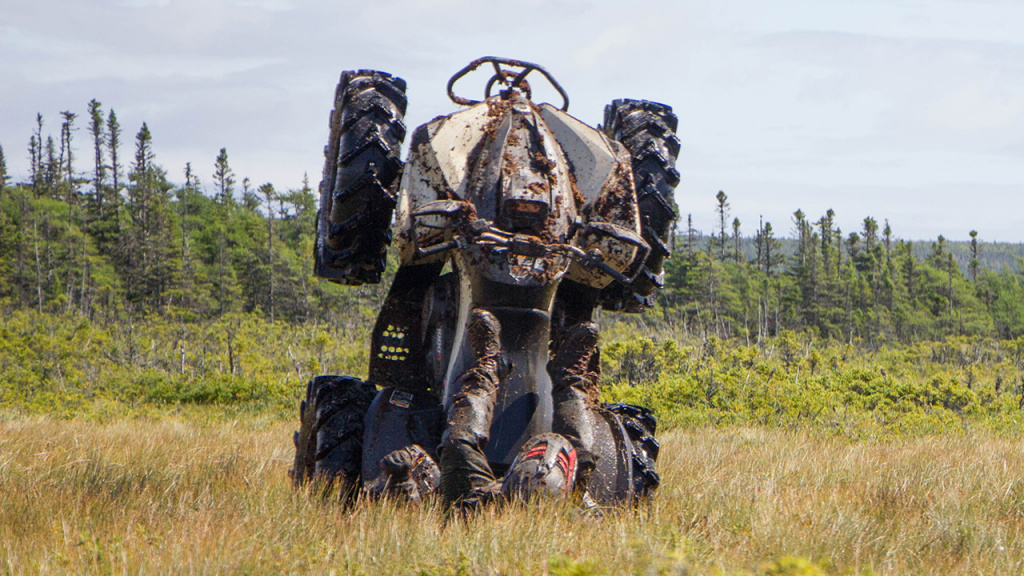 The Cost of ATV Insurance
We get it. You're already spending serious dough on the ATV and your gear. Of course, you're concerned about cost. Thankfully, it doesn't have to be as costly as you imagine.
The rates on motorcycle polices are usually cheaper than auto policies and the fact that you're insuring an ATV instead of a motorcycle should reduce the costs further.
This may be because:
the damage to the vehicle is likely to be less significant than is the typical case with motorcycles or cars
accidents more often only involve one vehicle
people spend fewer hours operating ATVs than they do cars
ATVs don't usually travel as fast as motorcycles
As is often the case with insurance, you are taking on an additional payment now to ward off higher, unexpected costs in the future. Should someone steal your ATV or your ATV be significantly damaged, you'll be thankful you don't have to fork up the money to cover it.
Get the best possible rate on your ATV insurance by checking three things. First, get quotes from several companies and compare their policies and rates. Second, consider bundling your insurance to get a discount. Third, find out if you get a discount for completing a safety course.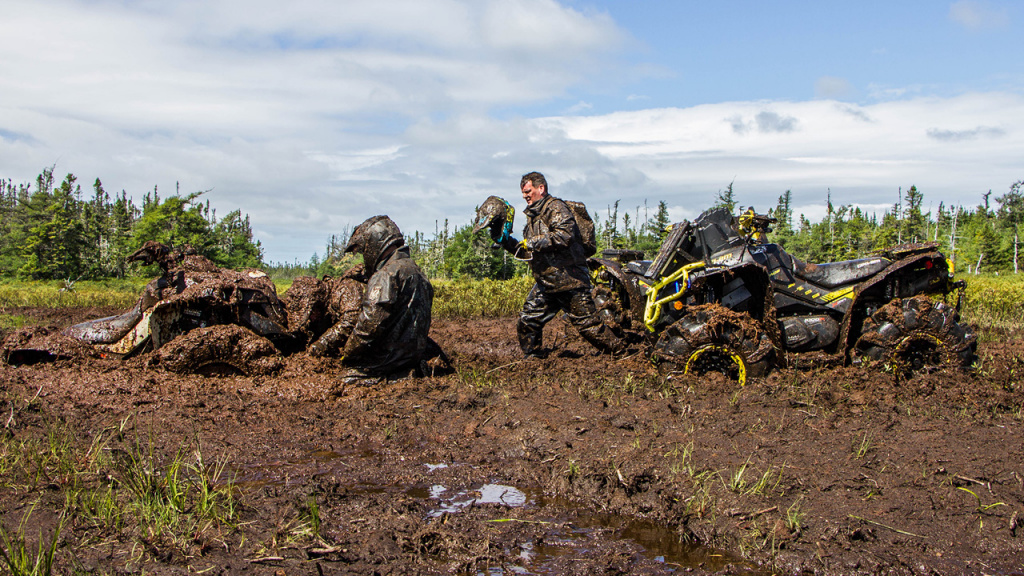 How to Get ATV Insurance
Google insurance companies and get a quote on their motorcycle insurance. Check with at least three companies. You could start by asking or researching which company other riders in your area are using, if you like.
Fill in the fields with information about your ATV or UTV even if they are calling your vehicle a motorcycle.
Know that just having ATV insurance doesn't protect you from everything. How covered you are depends on the details of your policy. Read the list below to make sure you get the protection you believe you are paying for.
Understanding coverage:
Bodily Injury Liability covers damages and litigation from injuries to others because of your ATV.

Property Damage Liability covers damages to other people's property because of your ATV.

Collision covers damages to your ATV or UTV in an accident with another vehicle or alone.

Comprehensive covers damages that don't come from accidents like theft, natural disasters, fires, or vandalism.

Uninsured/underinsured Motorist protects you or fills in gaps in coverage should you get in an accident with someone else and their insurance is nonexistent or insufficient. There are limits to this coverage.

Medical Payments helps you pay for medical expenses from accidents on your ATV, including hospital stays, surgeries, and ambulance fees.
Without insurance, you'll have to handle all of this stuff yourself.
Sign up for more content like this:
Subscribe to our blog