TOP aftermarket upgrades for ATV owner. Part 1
2 June 2021
Buying an ATV is an exciting step. Now you definitely want to use your new machine for 100% and even more. This "more" defines whether you're pleased with the purchase or not. And of course, this "more" means more than the basic configuration of all modern vehicles.
Are you ready to make the most of your new ATV? Here is a list of options to complete your 4-wheeler upgrade. We divide it in two parts based on the riding goals. If you are mad about mudding, read PART 1 "Performance characteristics". If you prefer to ride at an easy pace, go to the next PART 2 "Comfort".
PART 1. Performance Characteristics
Snorkel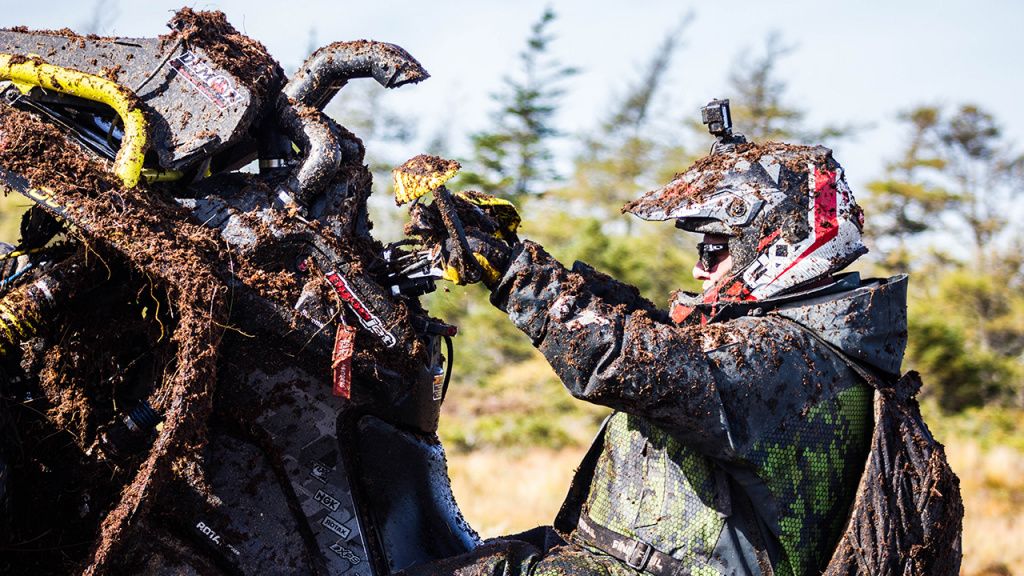 You've tried a little mudding and want to go dipper. Now you definitely need a snorkel. This is one of the most powerful weapons in an off-roader's arsenal. It allows air to reach the major components of your 4-wheeler. Don't want to hydrolock your engine? Make it breathe underwater.
A snorkel is very needed if you're wanting to mud ride! It's easily one of the most worthy things to be installed on your machine because it's what keeps it alive! — JP Stephens, off-road blogger.
YES! YES! YES! A snorkel is worth every penny. It'll help prevent dirt and water getting into places it doesn't belong. — Bradley Barmore, off-road blogger.
Mud tires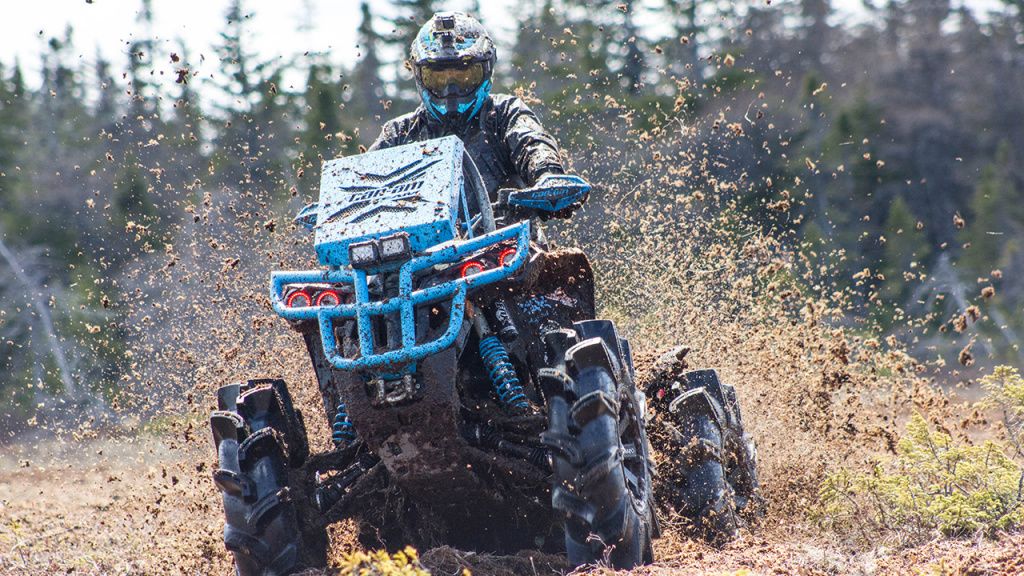 If mud is coursing through your veins, make sure that you have the best ATV mud tires in the world. These tires should feature aggressive tread patterns and tall lugs to get you out of the most slicky trails. But the bigger the mud tire, the more power you need to move them. It means you should complete your clutch system upgrade. Besides, on a usual trail they are not a big fun. So, keep balance.
Good tires are a great first upgrade. Next would be clutching. — Corey Goobie, off-road blogger.
I think tires are a necessity to go in the deep stuff like we do. — Bradley Barmore, off-road blogger.
Clutch kit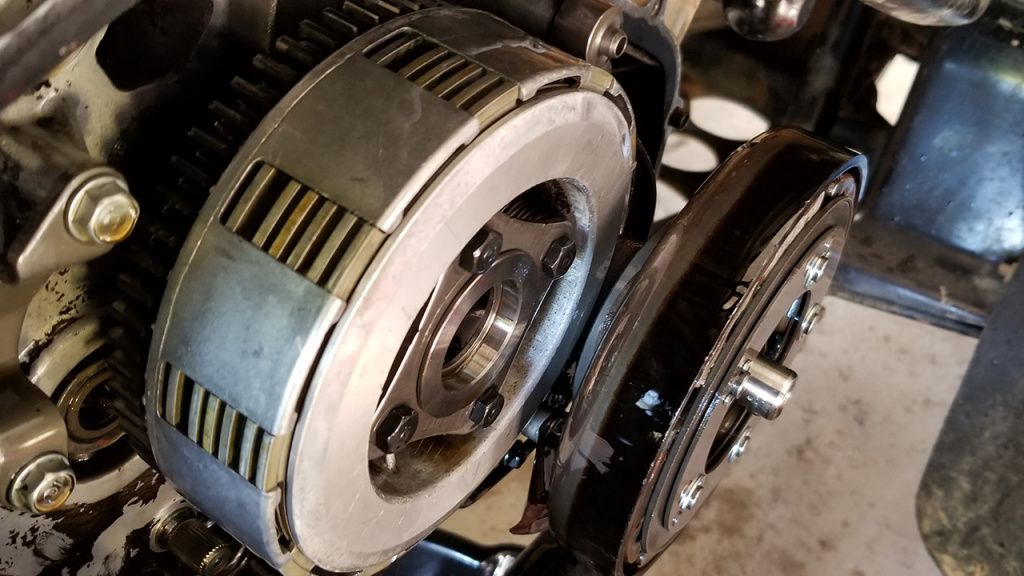 The stock clutch is suited to perform well for the average use of an ATV. When you want your machine to perform at its peak ability, tuning your clutch is important. And of course, if you put more aggressive and bigger mud tires, you have to customize your clutch. Larger tires add more weight and resistance. An aftermarket high performance clutch upgrade allows you to pull more weight from a dead stop and therefore handle the extra power from the mods.
You can see on my Instagram how the aftermarket clutching on my ATV makes such a big difference to the performance in deep mud. If you add anything to your ATV it should be aftermarket clutches. — Marc Harris, off-road blogger.
Mud protection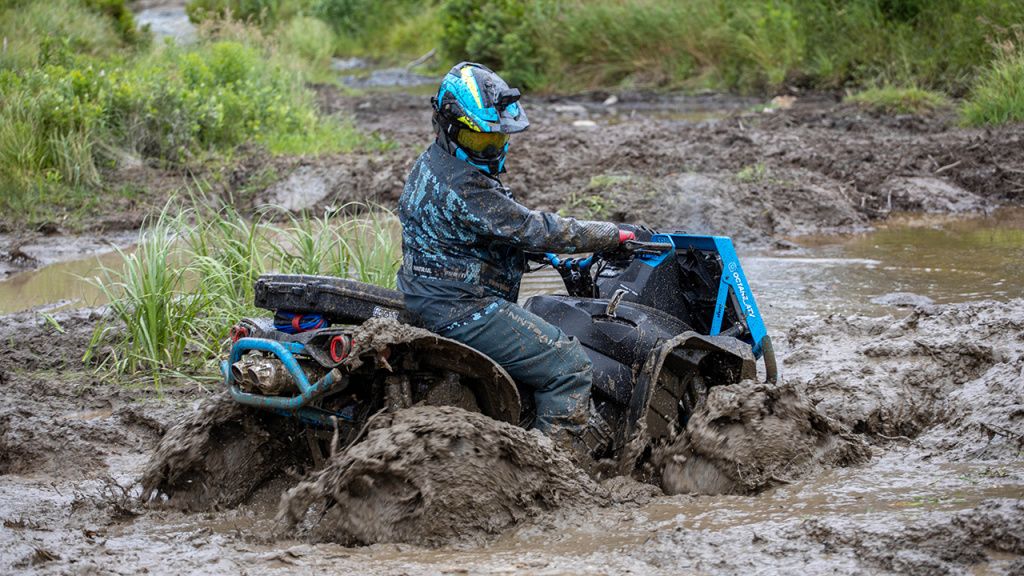 Riding an ATV through wetlands is a lot of fun. It allows you to hone your quad control skills as slicky trails provide awesome sideways sliding. The downside of this riding is mud. By the end of the day, you need to put great effort in getting your ATV clean. To make this work easier, install mud guard kits. These parts are really useful as they prevent some of the mud from flying into the hidden spots of your machine and packing up there like concrete.
When getting your 4-wheeler ready for the mud, don't forget about yourself. By the end of the day you'll be definitely covered in mud from head to toe. So, put on the proper clothing such as waterproof waders, wading boots, and jackets. This set will keep your body covered and protect you from both debris and hypothermia in mid-season.
Radiator kit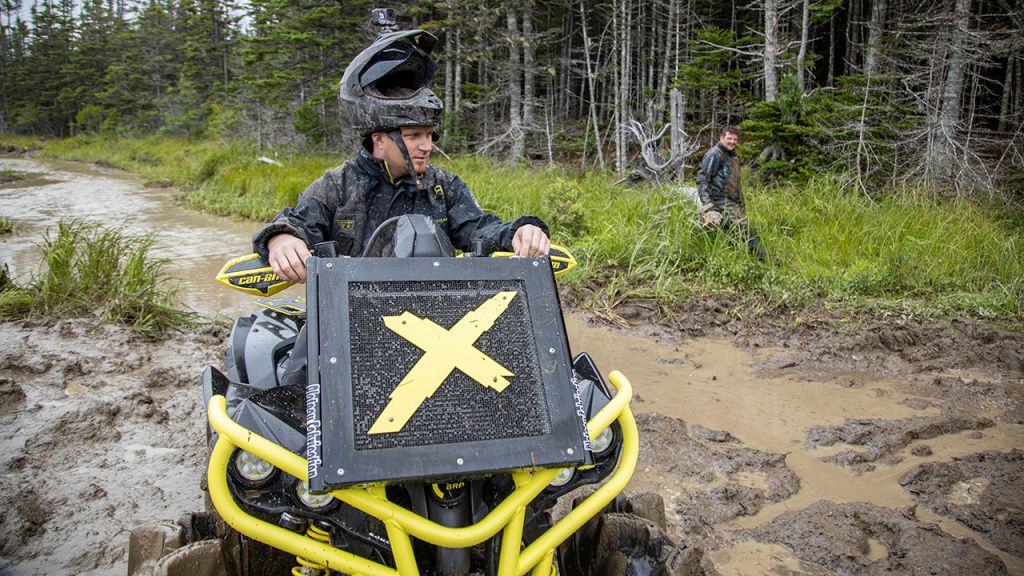 Another good investment is to relocate a radiator. Radiator relocation kits are designed to keep your radiator cool and protected from mud and debris.
We recommend it especially riding in the mud. Mud/clay/dirt/weeds get caked in the radiator and BAM you're overheated. Get your radiator where it's accessible so you can keep it clean. — Bradley Barmore, off-road blogger.
If you are a mud rider you definitely want a rad kit to keep your ATV from overheating in deep mud. — Marc Harris, off-road blogger.
Towing accessories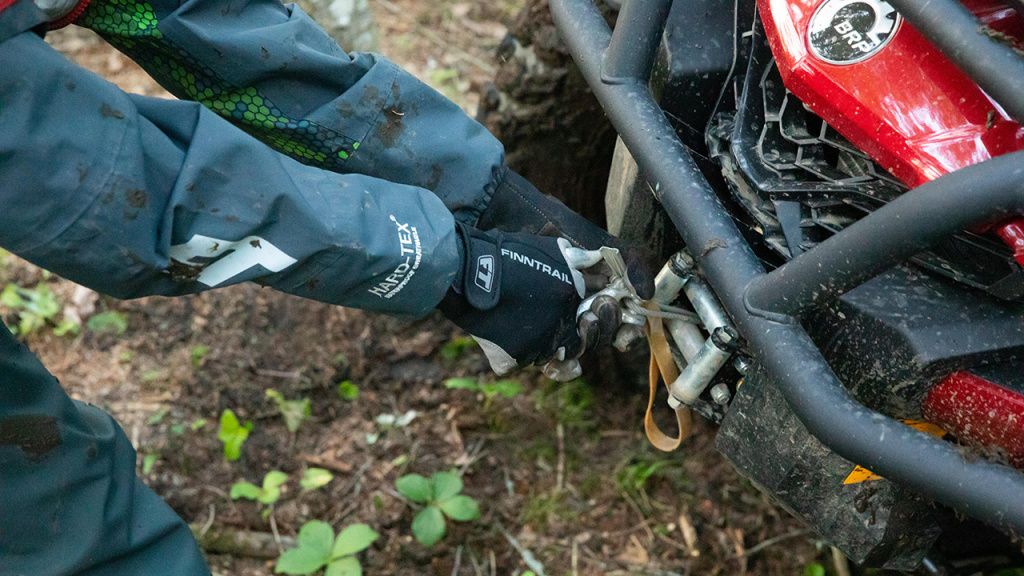 It may be you or you buddy. Stuck in a mud puddle, sunk in a stream, or hung up on a rock. Sticky accidents happen regardless your off-road experience, and you should be truly prepared to them. Having a winch or tow straps on the board is a good idea.
Depending on the weight of your ATV including the weight of your body, stored gear and aftermarket upgrades, your typical winch is rated from 3000 lb. to 5000 lb. The winch is most commonly mounted at the front of your quad, behind the push bar or front bumper. Many utility ATVs come with a winch plate. If yours doesn't, it's quite easy to find a special winch mount and brackets to match your machine.
There was one time when I was younger riding some trails behind my house on my Honda Rancher 420 when my winch saved the day for sure. Basically when I was coming up a steep hill I got sideways at the top to where I couldn't go anywhere or the 4 wheeler would flip down the hill. I hooked my winch to a tree to the diagonal left of the 4 wheeler and start slowly winching until my Rancher straightened out. That's one of many stories where a winch has saved the day! — JP Stephens, off-road blogger.
Stay tuned! Check out TOP aftermarket upgrades for ATV owner - Part 2