Best ATV Tire Repair Kit with Compressor
20 October 2022
ATV Tires are designed to grip all kinds of terrain. Meaning ATVs are great fun, with enthusiasts taking them on trails across the country, tackling exciting jumps and muddy surfaces. Occasionally tires can get punctures and need repairing.
Tire repair kits come in many forms and with your tires being battered from the rough terrain, it is important to choose the right one when it comes to repairing your ATV tires.
Keeping a repair kit in your ATV will make sure you don't get stranded when landing with a puncture. Most of these tire repair kit suggestions can utilize a portable mini air compressor that you can also carry with your setup.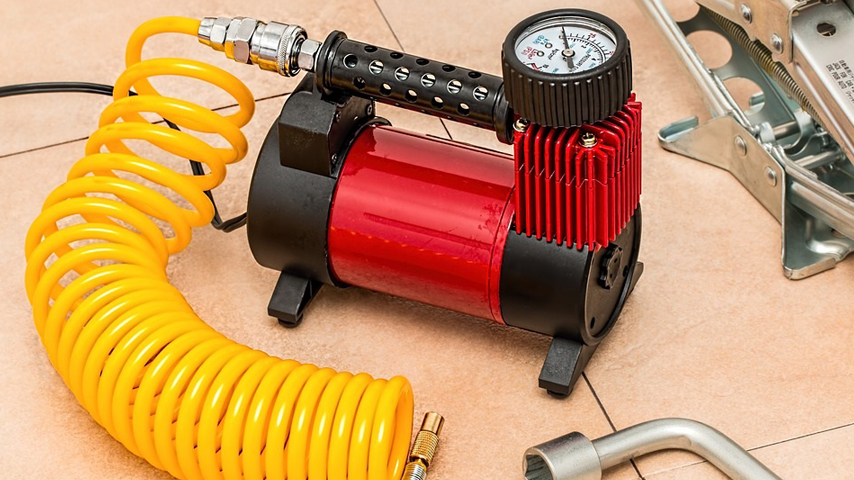 Boulder Tools Tire Repair Kit – Best all-rounder for size, weight and repairability.
This ATV tire repair kit has lots to offer. With every type of puncture covered, the tire repair kit also has a handy instruction manual for using each tool. Supplied in a handy case, all 56 tool pieces can be conveniently stowed in your ATV. Each tool is of high-quality material and can be stored for months without degrading.
Pliers are included which aids in removing nails and screws that may be lodged into your ATV tires. The Boulder repair kit only comes with the essential items needed and doesn't add any unnecessary tools that other kits include.
The supplied instructions are handy when you are in the middle of nowhere with no phone service too. Providing a colorful guide on repairing each type of puncture with patches, glue, and cement to leave a long-lasting repair for your ATV tire.
It can be picked up on amazon at a good price, meaning you can spend more on your ATV upgrades!
ATV
waders
are the core piece of riding gear for off-road riders
Find out the best look for you
Stop and Go 1075 Tire Repair Kit – Best for ease of use
The smallest repair kit for your ATV tires is the stop and go kit that fits almost anywhere. With its gun-like setup it provides the tools needed to fix a puncture whilst out on the trails. Designed for smaller punctures, the stop and go kit has a range of plugs (25 in total) that fill the gap and repair your ATVs tire quickly.
It's important to refer to the instructions when repairing your ATV tires with this kit as the mushroom type of plug needs to be inserted into the wheel in the correct way. It's compact design, affordable price and ease of use makes it one of the best ATV tire repair kits on the market.
Slime Smart Repair Kit – Best Compressor Repair Kit
In an emergency, the Slime Smart repair kit has exceptional repairability. Ideal for tougher trails, this kit removes the need to carry a spare tire, as it comes with a compressor too.
Simply put the sealant into the puncture on your ATV tire and inflate with the compressor. The handy pressure gauge also means you can inflate your ATV tires to the exact requirement for your needs. If you get another puncture in the future, the sealant can be purchased separately, and the compressor used again on another tire. The kit weighs in at around 2.5 pounds and can be picked up on amazon.
BETOOLL ATV Tire Repair Kit – Best for Compactness
ATV tire repair kits rarely can repair cars, motorcycles, and trucks too. With the BETOOLL kit this is possible thanks to its heavy duty 22-piece kit housed in a handy carry case. You can also buy a 44- and 67-piece kit for those more adventurous types which may encounter more punctures with their ATVs.
The self-vulcanization plugs act in a way to block the air when your ATV tire encounters a puncture. This kit even offers a full refund if there are any defects upon purchase. With the best feature of the 22 piece being its weight. Coming in at just 1 pound, making it the lightest kit on this list.
Bigtur cross country tire repair kit – Best for All Types of Repairs
The UTV and ATV tire repair kit from Bigtur is the most comprehensive kit on this list. With 98 pieces, there will be something available for the type of puncture you have. The pliers with this kit have teeth that grip onto most objects and remove them from the tire in an efficient manner. The Bigtur repair strips also have durability with butyl and vulcanized rubber construction.