Best Cold Weather Gear For Your Winter ATV/UTV Rides
26 October 2022
So, you've decided to join the other off-roaders who don't pack up their ATVs or UTVs for the winter. Welcome to the club! Now, you need the right winter ATV riding gear for a safe and comfortable ride.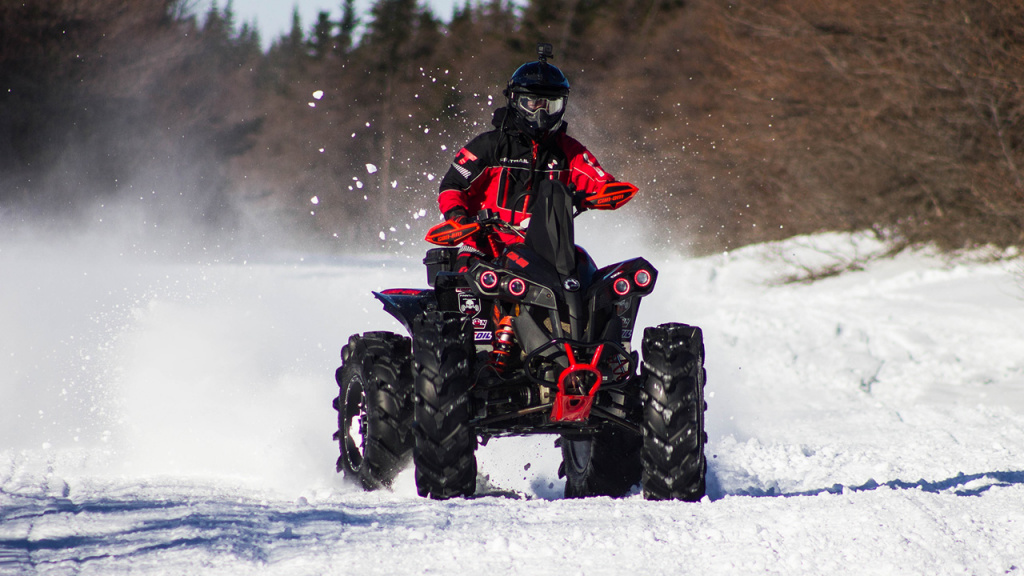 What Makes Great Cold Weather Gear for ATV/UTV Rides?
While your first instinct may be to go for the warmest thing you can find, that's only partially right. You do need to be warm, but you also don't want to wear anything bulky enough to restrict your movement and you don't want to get too hot.
The idea is to dress in warm, breathable, waterproof, and windproof layers.
You want to have three layers, a wicking layer next to your skin, a warmer wicking layer in the middle, and your waterproof and windproof layer on top.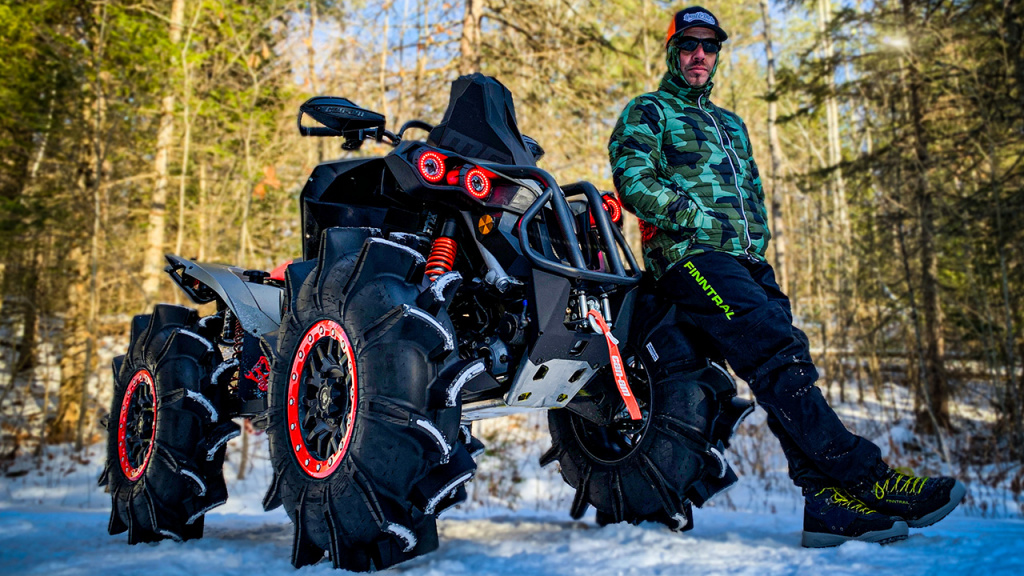 The first layer, the one closest to your skin, should be a thermal layer made of synthetic materials. Cotton will absorb your sweat and keep you feeling cold. The middle layer is the primary layer for warmth. You want this to be an insulating layer that also wicks moisture.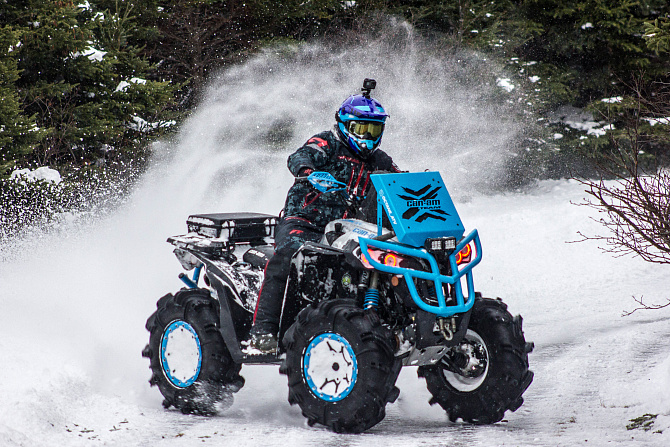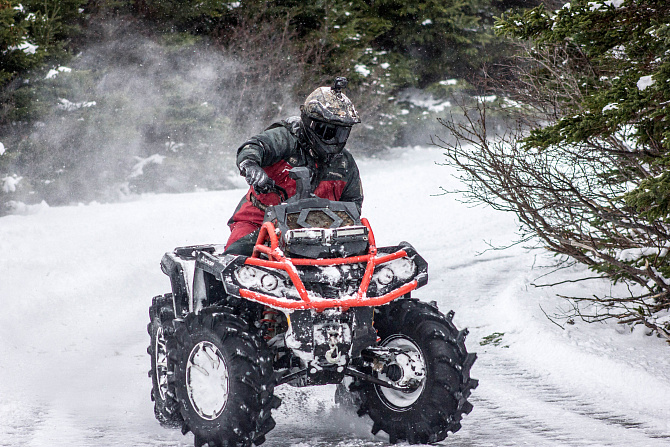 The outer layer could be a winter monosuit or a pair of warm waders and a jacket. Both are excellent choices.
Separate waders and a jacket can be replaced separately as needed while an ATV winter suit offers superior protection from gaps that could let heat out and cold or moisture in. These gaps will be more likely if you plan to get out of the ATV for ice fishing and such and will be bending a lot. Your outer layer also needs to be breathable, so go with a membrane fabric rather than neoprene unless you are in the most extreme cold. You don't want moisture to be trapped inside your layers.
The ideal outer layers will have weatherproof zippers to keep water from entering at these vulnerable areas.
Off-road
waders
will keep you dry and safe in water and mud
Find out the best look for you
Don't Forget About the Rest of Your ATV Winter Gear
All of your gear should be considered.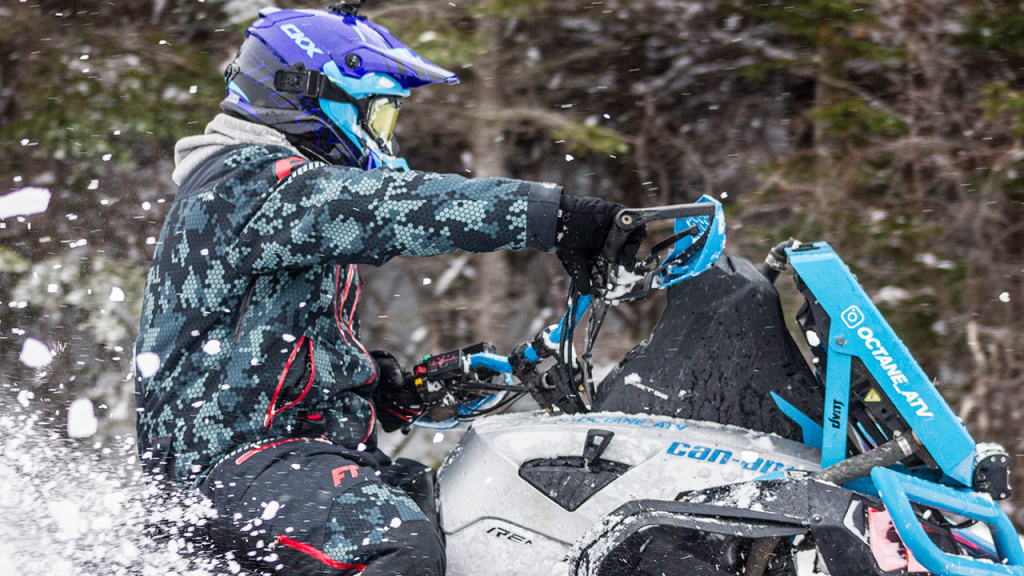 Helmet
While a helmet naturally retains the body heat that would escape from your head, all helmets are not the same when it comes to cold weather. You will want a breath box to reduce fogging. These can also be called breath guards or breath deflectors. Whatever you call it, make sure you have a helmet with one or purchase one for your existing helmet as part of your ATV or UTV cold weather gear.
You can also purchase helmet liners to add more heat. The colder it is, the more you may need that.
Goggles
Make sure you have goggles with double lenses and anti-fog coating to prevent fogging. This is a problem for riders at all times of the year, but it becomes a much greater problem in cold weather.
Some goggles are heated. You may want these, particularly if you'll be riding in more extreme environments.
Gloves
Not any gloves will do. You'll need warm, waterproof, and windproof gloves that don't restrict your dexterity or grip. Purchase gloves made of a breathable membrane fabric like Hard-Tex. Many people also enjoy having heated liners for their gloves.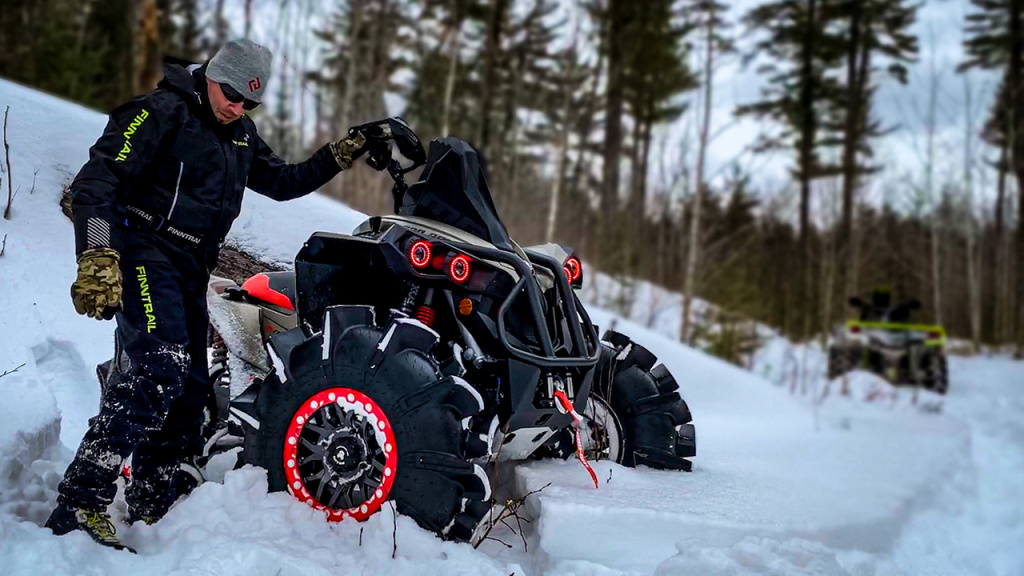 Boots
Boots for cold weather ATV gear need to be insulated and waterproof. A lining made from a wicking material like wool or fleece will keep your feet dry and toasty. You also want to make sure they are large enough for you to wear thick socks.
Socks
Purchase thermal socks that are insulated and made of a high-performance wicking material. You don't want cold feet to ruin your ride.
Mask or Balaclava
Keep your face, neck, and/or head warm by wearing a ski-mask, balaclava, neck gaiter, or snood. These one-piece coverings will fit under your helmet and the collar of your jacket to provide a solid barrier against the cold. Like the rest of your ATV winter clothing, these too should be made of a wicking material to keep moisture from lingering. Don't go with a scarf. It can't cover as much area as these other options, and worse, the loose ends can fly in your face and obstruct your view.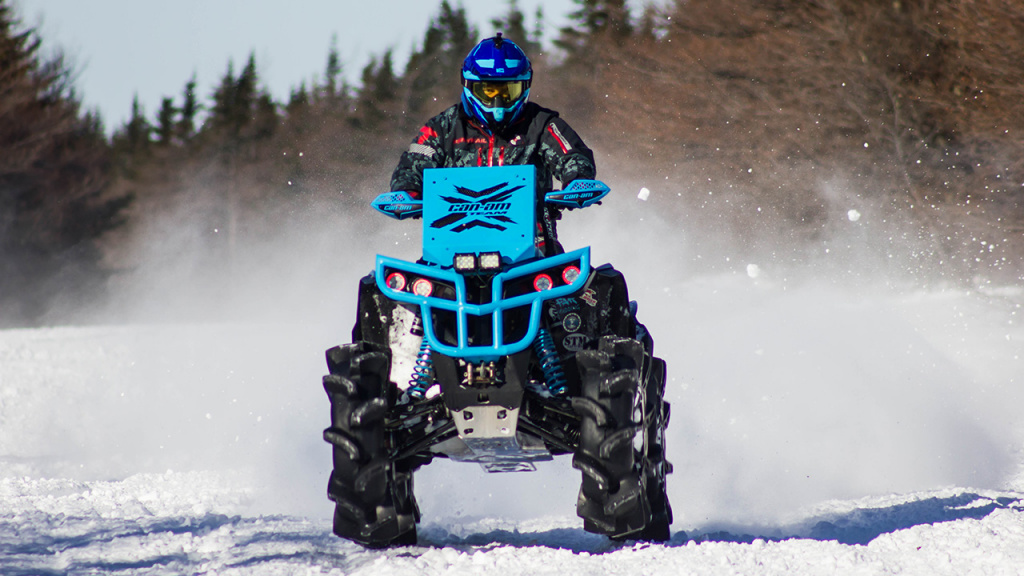 UTV Winter Riding Gear Cost
You might worry that you have to outfit yourself will all new gear only for winter, but with smart planning, you can utilize some of this gear all year round with just the removal or addition of an outer layer here or an additional piece here.
When you do need to make purchases for your cold weather ATV riding gear, buy higher quality items. The cost may be larger upfront, but you'll save big by not having to replace them. Also, read the care instructions so your gear can last as long as possible.
Sign up for more content like this:
Subscribe to our blog