How Long Do ATV Helmets Last and How to Expand Their Life
20 October 2022
As an ATV enthusiast, your helmet is an important piece of gear. But you are worried about when to drop your old helmet and shop for a new one. This leads to questions such as, when should I change my helmet for ATV use or when do ATV helmets expire?
Whether it is a full-face helmet or open helmet, while the right answer to the question of how long ATV helmets last depends on different factors, such as brand quality and uses, it is recommended to have a change of helmets every 3-5 years. This is because safety helmets get weak with time and compromises safety.
It is also worth noting that while most manufacturers don't provide expiration dates for their helmets, the expiration dates on others don't reflect the right time to drop a helmet.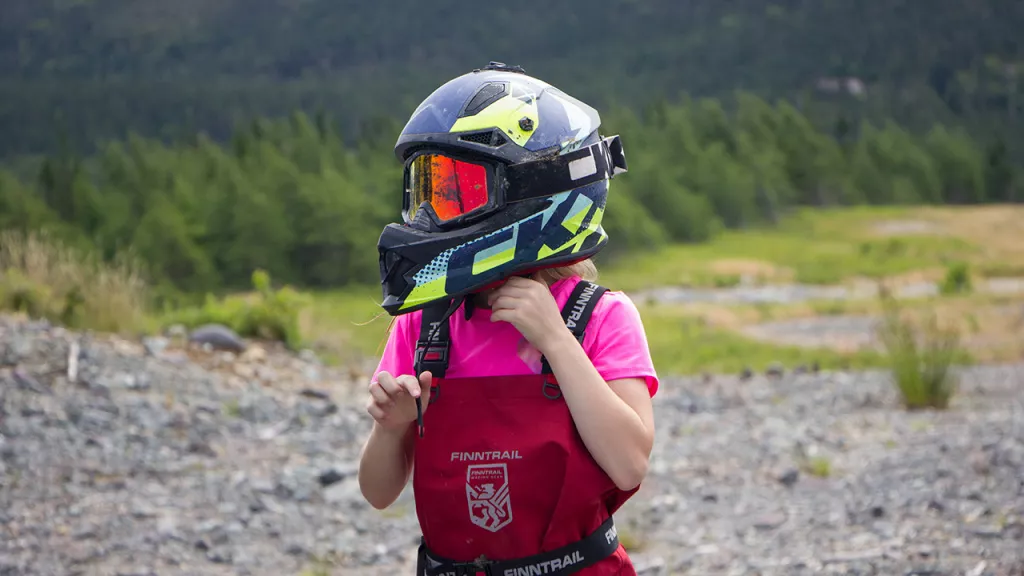 4 Simple Tips to Expand Your ATV Helmet Life Lifespan
Now that you know how long your helmet can serve you, it is also important to know what you can do to let it serve longer.
As mentioned earlier, how long your ATV helmet serves you depends on different factors, and though some factors are out of your control, you have some under your control. For example, while you can't dictate the quality build of your helmet, how you use and take care of it has a huge effect on what to expect from your helmet in terms of life expectancy.
Here are a few tips to expand your ATV helmet lifespan:
Proper Handling
Your helmet contributes to your safety when using your ATV, so it is also important you carry it safely. This includes not dropping your helmet, usually when carrying it around. The best way to avoid your ATV helmet dropping is to invest in a helmet bag. A helmet bag helps secure your ATV helmet and free your hands to do necessary activities.
Proper Storage
Besides proper handling, how you store your ATV helmet is also another factor to help expand its lifespan and ensure your safety. Helmets are susceptible to sweat accumulation, especially if you ride all day, requesting some airflow during storage to help cool ATV helmets. Where you store your helmet must also be void of the risk of someone accidentally knocking it. Plus, the place must not be dusty and out of reach of UV rays.
Off-road
waders
will keep you dry and safe in water and mud
Find out the best look for you
Proper Cleaning
Again, your helmet is prone to sweat accumulation, and while proper airflow is advised during storage, this doesn't get rid of sweat. The best way to get rid of sweat and dust from your ATV helmet is to wash it regularly.
This can also be another concern as most ATV owners don't know how frequently to wash their helmets. The right answer depends on how often you use your helmet, but experts recommend washing your ATV helmet every 3-6 months. However, you must also be careful with the products used to clean your helmet to prevent the risk of damaging your gear.
Timely Visor Replacement
The visor of your ATV helmet helps protect the eyes and even the whole face, but it can be dangerous and compromises safety when scratched. A scratch visor can distort your visibility, especially at night, calling for a replacement. If you own an ATV helmet with a visor, though repairing the visor when damaged might seem a cheaper option, it is not worth it.