How to Buy New 4-Wheelers From ATV Dealers
14 October 2022
Buying ATVs from dealers is tricky. Knowing what you want from your next ATV goes a long way in narrowing down searches and getting the best prices. Here are essential tips in getting you on your 4-wheeler journey.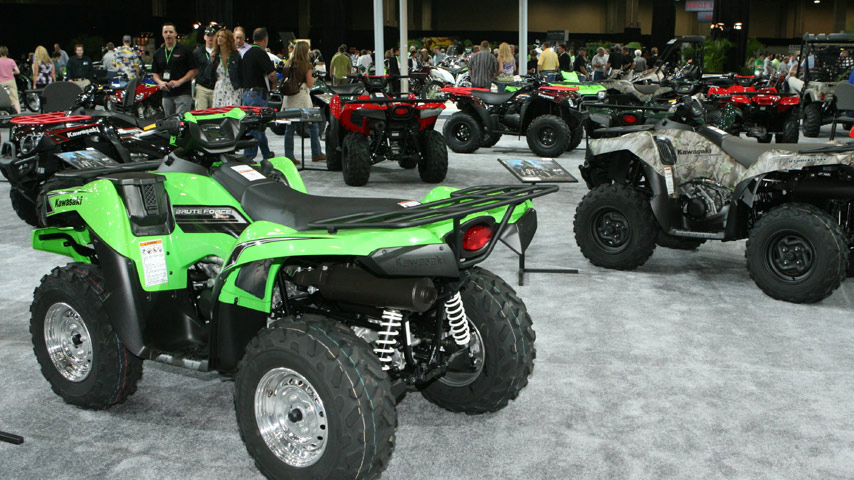 Begin by Researching
Understand the type of ATV you're looking for before heading to a dealer. Research a few online and see what others are saying about them. Once you arrive, ask questions to the salesperson at the dealer.
Specs are important too. With some ATVs offering more specs for the same price. They may not have the best brand name or reliability though. Getting the right balance is hard, but doing your research puts you in a better position at a dealer.
Ask Yourself,
What do I need?
Look for reasons why you need an ATV. Is it for carrying goods? How about for work, leisure, or both? Do you need to carry other people? Does it need to be safe for kids?
What is my budget?
If you are not sure when arriving at a dealer, they can sell you anything. Understand your finances before heading to an ATV dealer. As you may not be able to afford dealers recommendations. Choose whether you are buying cash or doing monthly payments too.
Credit Unions offer advice and approval on loans for your ATV purchase. Plus, they allow you to get the buying process over quickly and let you enjoy your new ATV sooner.
Off-road
waders
are the core piece of riding gear for ATV & UTV riders
Find out the best look for you
Recognize Salespeople
Despite tough salespeople at dealerships, you are still interacting with them on a human level. Being kind and respectful may sway in your favor here. If you are intelligent in your questions and have already chosen the right 4-wheeler, it makes the salespersons job easier too.
Sales commonly works on commission. Meaning negotiating is helpful in landing the dealer a sale and gets you the best deal. You can always ask a friend to come with you if you are not good at negotiating.
Prices of 4-Wheelers
Once you have narrowed down your search, MSRPs for 4-wheelers can be found online. With the current semi-conductor, supply chain and inflation situation we are in an expensive market for new and used ATVs.
Full-size ATVs can be picked up new from around $6,000 for a 420-475cc model. Rising up to $15,000 for a 1000cc 4-wheeler. Of course, financing this helps you out with a simple monthly payment. Just be aware of interest rates and hidden charges before taking any plans out.
Tips for Negotiating
A new ATV may have an MSRP or fixed dealership price. But that doesn't mean it can't be negotiated down by you. A few important factors dictate how much you can haggle. These include season, availability, and the research you did prior to visiting the dealer.
Off-season (winters or colder weather) is the best time to buy ATVs. This is because demand is low, and salespeople have to hit targets every month/year. More expensive ATVs can be better negotiated down, as they have larger profit margins.
Dealers may not want to negotiate on price, but they can offer perks and extras to your purchase. Examples include taking care of the title, registration costs, insurance costs, maintenance and servicing, fuel, and accessories such as helmets and safety goggles.
Check dealers in your area too. With some needing cut price deals to shift inventory, or if in a dealer-dense area then they need to compete on price too. Knowing which model, you want to buy goes a long way in shopping around for the best price for it.
Don't Forget to Be Patient
If you have a time limit, such as seasonal weather, dealers see this as a way to sell you something quickly no matter what the price. Start your search early and search everywhere for a good deal.
Being in contact with a dealer may help you land your ideal ATV too. As when one becomes available, dealers can get in touch with you. Or better still, a new model may result in dealers having to reduce the price on an outgoing model, leaving you with better negotiating power.
All of these go a long way in setting up the best deal for your next ATV or 4-wheeler when visiting dealerships. First establish which model you need, shop around, buy at a good time of year (ideally off-season), or when an existing model is being replaced. Dealers are human at the end of the day and negotiating the best prices may just be a friendly conversation.
Sign up for more content like this:
Subscribe to our blog