How to Choose an Electric UTV in 2022
15 October 2022
Hoping to get on a UTV but save some money on gas and help save the environment? Knowing how to choose an electric UTV is difficult, but we're here to help. More and more people are choosing to buy an electric side by side against their gas counterparts. The best electric side by side UTV can perform just as well as a gas one, so be ready to be impressed.
Looking at all of the best electric UTVs can be overwhelming, so this where we'll lay out the best way to choose an electric UTV without much issue. The best electric UTV in 2022 is to be chosen from a wide swath of competitors, so let's look at what makes the best electric UTVs on the market today.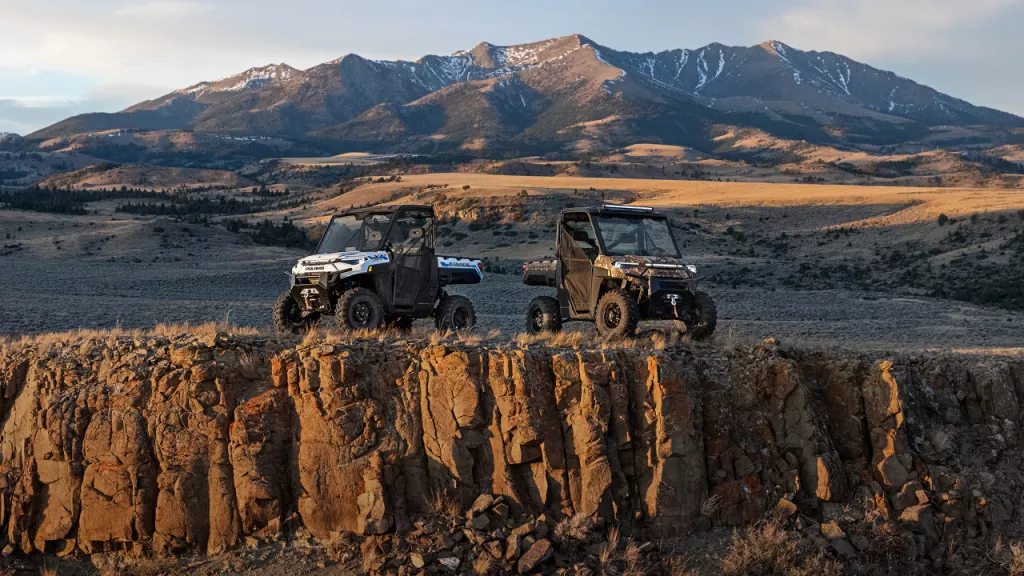 Brand
A good place to start when looking for the best all electric UTV is with the brands that you already know and love. More and more brands are moving towards electric vehicle production, which means you don't need to stray from what brand you already appreciate.
The best electric UTV 2022 requires years of design, and these brands have exactly that.
For example, you have John Deere and Polaris making some of the best electric UTVs on the market. But who makes the best electric UTV? This is debatable. There are many EV startups like Nikola working solely in electric vehicle production, meaning it's their specialty.
The best electric side by side UTV may come from a brand new company, or it may come from someone you already support. It all depends on what else you want.
Price
When it comes to the best electric UTVs on the market today, there is a massive price range from which to choose. Massimo makes some electric UTVs that come in under $10,000, but it's highly likely you'll be looking at a higher number with others.
You can spend anywhere between $7,000 and $60,000 on the best electric UTVs. If you're fortunate to have a higher budget, it will allow you more luxuries in the vehicle, but that doesn't always mean it's the best.
Price should be a point to start when figuring out what is the best electric UTV for you. From there, you can make more decisions like how much of a range do you require, how much do you want to carry, etc.
So now we'll look at all the other aspects to take into consideration.
Off-road
waders
will keep you dry and safe in water and mud
Find out the best look for you
Range
Depending on the size and quality of the battery in the best electric UTV 2022, you may be able to get far from home with it, or need to stay close by.
Some of the cheaper models have ranges of around 40 miles. This still allows for you to get out and do a lot of local work on your property, but it might not allow for long recreational trips.
If you're hoping to get the best electric UTV for distance, it's worth paying a bit more and getting that 150 mile range that some of the high end vehicles can provide. The best electric off-road UTV will be able to take you far and wide from home.
Charge Time
Another important aspect in looking at the best electric UTVs on the market is how long it takes for the battery to charge. You don't want to forget to plug in one night and not be able to use your new UTV for days on end.
There are batteries out there with new technology that will allow you to get a full charge in 3-6 hours. That is the quicker end of the spectrum.
Slower charges will be in the double digits of hours. Overnight is best, even for the best all electric UTVs.
Cargo and Towing Capacities
What is the best electric UTV? It's the one that only makes your life better than your old gas UTV. To get the best adult electric UTV, you need to be able to carry and haul more than a typical electric golf cart can handle.
Here, we're talking about your ability to carry a lot of weight as well as pull it behind your electric UTV.
Most of the best electric UTVs on the market can hold around 400-500 pounds of weight. That's typically enough for one to two riders at times, or one rider with a bunch of gear slung on.
The best all electric UTVs can also tow up to 1500 pounds of weight. That's huge when you're thinking about getting out and hauling trees, gravel, or any recent hunts.