How to Choose ATV Handguards
3 September 2022
When you're outside adventuring on your off-road vehicle, anything can happen. That's why you need all the safety and protective gear you can get, including ATV handguards that protect both the rider and the vehicle. Read this post to learn why you need them, how to get the best ones, and how to install them.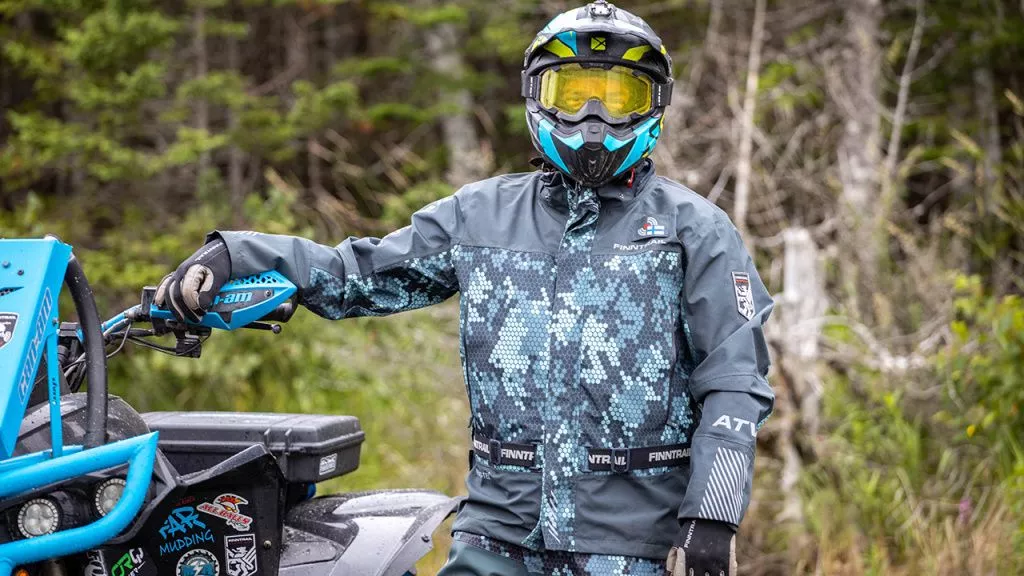 What Are ATV Handguards?
They are shield-like devices you attach to the front of your handlebars just in front of where your hands go.
Their primary purpose is to protect your hands from:
wind that can make your hands dangerously cold
wind that causes your hands to grow tired and your grip to weaken
mud
water
branches
rocks
impacts
They also protect any cords, brakes, or devices you have hidden back there.
ATV handlebar guards are smaller toward the center of handlebars and wider near the ends, and they can match or complement your vehicle.
Choosing the Best ATV Handguards
Material
You have three general material types to choose from:
Plastic which are inexpensive though sturdy. They're very common.
Aluminum which are lightweight and resist corrosion.
Stainless steel which are the toughest at resisting corrosion and impacts.
A quality pair of plastic handguards should be sufficient for your average ATV enthusiast. The faster you go and the more extreme your riding gets, the more you may have need for stainless steel ATV hand protectors.
Size
There are universal four wheeler handguards measuring 7/8". As the term universal suggests, they fit most OEM handlebars. It is wise to measure your handlebars to be sure because some models have larger handlebars, and you may need to purchase vehicle specific handlebars. Polaris Sportsman handguards come in what is called a "most models" size that is somewhat universal for their brand of vehicles. For your handguard Can Am selection, they'll sell them for specific model ranges.
Open or Wrap Around Style
Open handguards are flatter and mainly protect the front of your hands and whatever is on your handlebars with them. The main benefit here is some protection and the ability to more quickly dismount the vehicle because you don't have to get your hand out of something.
Wrap-around handguards curve more around your hand making a sort of little room for your hand. This provides optimum protection from branches, rocks, and impacts.
Off-roaders lean more toward wrap-around handguards because they will have more need for the type of coverage they provide. Racers and riders performing tricks on smoother terrain have more need of open handguards. A rider going moderate speeds on an easy, groomed trail might also need only the protection of open handguards.
Cost
ATV handguards can range in cost from $10 to $100 depending on their material, brand, and whether they are open or wrap-around style handguards. While cost usually guarantees a better product, it is possible to get quality ATV handguards at more affordable prices. The choice depends on your budget, the features different models provide, and whether you just want the best of the best.
Features
Features you may or may not prize in handguards are:
Rear view mirrors
More space to hold cords and devices attached to your handlebars
Removable portions for varying ventilation
Customizable color options
Four wheeler handguards with mirrors may or may not have adjustable mirrors. This is something you might want to consider when deciding on a product.
Choose the best ATV handguards by researching reviews and product specifications to determine which pair will suit all of your needs.
Off-road
waders
are the core piece of riding gear for ATV & UTV riders
Find out the best look for you
Installing ATV Handguards
The installation process for handguards isn't too difficult. It may require a mounting kit, and that mounting kit may or may not come with your product. You'll need to determine that before purchase to make sure you can install them when you get them.
Open ATV handguards
These are the simplest to install. You usually just attach them to the handlebars with a clamp. The clamp will probably have to assembled.
Wrap-around ATV handguards
These handguards both have a clamp that has to be assembled and a metal portion that you insert into the handlebar at the end.
No matter which handguards you get:
be prepared that you may have to drill
make sure you use all of the nuts and bolts that come with your mounting kit to be sure you installed them securely
don't over tighten them. A tiny bit of give will actually make them stronger.
Sign up for more content like this:
Subscribe to our blog