How To Choose Best Brush Guards for Your ATV
20 November 2022
A serious upgrade that you can easily make for your ATV is to choose some of the best brush guards and have them installed in a short period of time. Brush guards, or bumpers, work hard to protect your ATV's beautiful body and take all of the blunt force themselves. You can ride through some of the thickest terrain with the best brush guards and never get much of a scratch on your ATV.
Choosing the best brush guards for your ATV can not only keep you looking good, but it can also extend the life of your ride. These minor dings and scratches that the brush guards take could have been on your ATV, quickly resulting in a rusted body that needs much more serious care further down the road.
No matter what kind of brush guards you're looking for, we'll help you out with picking the right ones. There are so many out on the market today for winching, protection, or just to make your rig look good. Making the choice can be a tough one. This will make it a bit easier.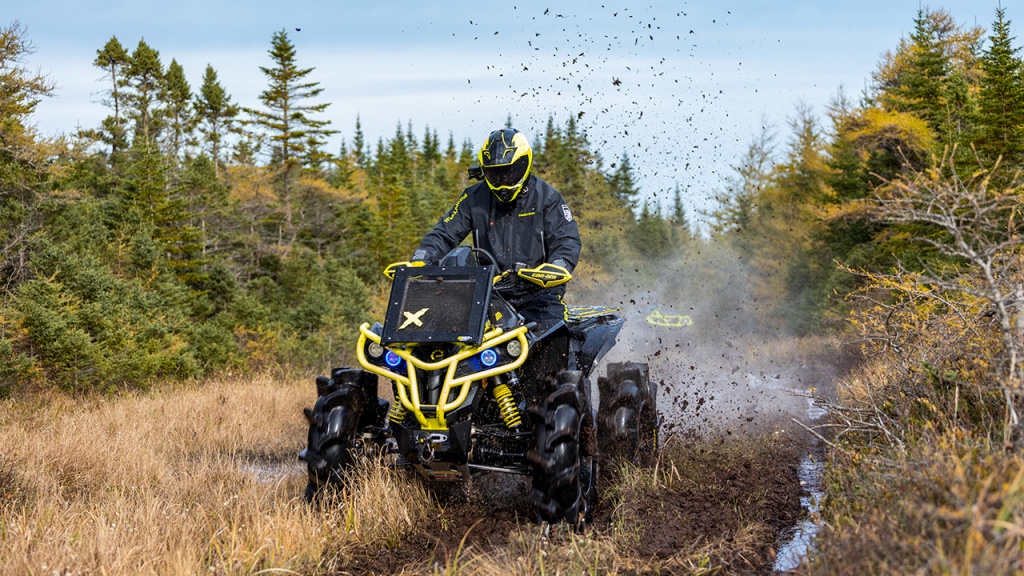 Why Get ATV Brush Guards?
First and most importantly, you want to get the best brush guards to help up the protection of your ATV. The brush guard takes the serious hits of rocks and trees that your ATV normally would have to take in. These are built to withstand a lot and are a heck of a lot cheaper than getting a ton of bodywork done on your ride.
Another great reason for getting ATV brush guards is just because you want to look better out on the trail. Having our ATVs look good can easily up your confidence and make you a better rider. It may seem ridiculous, but "look good, feel good" is a real thing.
As you up your confidence by increasing your attractiveness, you can also ride with more confidence knowing that you're more protected. Knowing that you have the proper protection to take on any rock walls or steep cliffs, you can ride down them without the constant anxiety that can often show up in these scenarios. You won't need to worry about damaging your front or rear ends and can charge forward boldly.
Choosing a Brush Guard
Now that you're convinced you need a great brush guard, you need to know how to choose the best brush guard for your ATV. There are so many different styles for both the front and rear ends that it can be an intimidating and difficult choice.
Tube brush guard
Tube brush guards are constructed from heavy-duty steel tubing that provides serious protection for your ride. These are built to withstand the heavy hits and protect every major part of your ATV. They have tube brush guards for both the front and rear end of your ride so you can really up your game on both sides.
Sheet metal brush guard
If you're wanting the ultimate protection from small and large debris, sheet metal might be the best fit. Aside from how aggressive your ride will look with a sheet metal brush guard, this is one of the best options for superior protection. They cover more surface area and won't let much through at all, meaning you can ride through gravel without a care in the world.
Many of the sheet metal guards have built-in winch mounts, making them also a part of our next category.
A lot of sheet metal brush guards are also a mixture between their own style and a tube brush guard. There are sheet metal plates that protect certain areas, but use a tube to protect a wider range. You can get the best of both worlds pretty easily when hunting for the best brush guard for your ATV.
Winch-ready brush guard
A winch-ready brush guard simply means that you can get to your winch quickly and attach it back to your ATV's brush guard with ease. Winch-ready brush guards are both sheet metal and tube style, so you don't need to sacrifice one for the other. If you plan on doing some more extreme riding, you want to have the accessibility of the winch at all times.