How to Choose the Best ATV Helmet
20 September 2021
The many reasons you should wear an ATV helmet may surprise you. How to choose the best ATV helmet isn't as easy as Googling, "helmets." Find out everything you need to know about buying an ATV helmet here.
Why Wear a Helmet When Off-Roading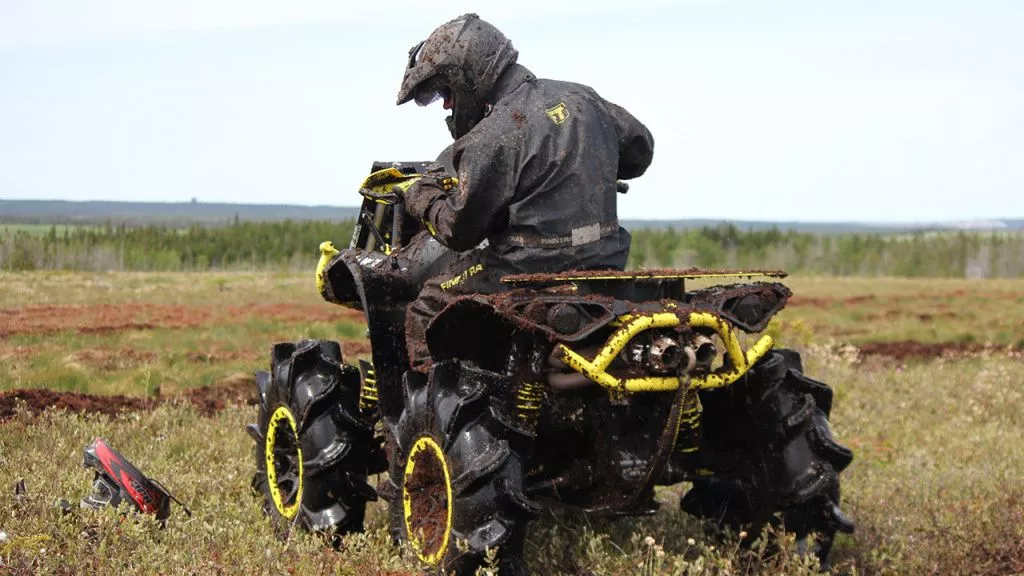 Safety
ATV helmets protect your skull and face from injury in off-road environments. The safer you are, the sooner you can go back to riding should accidents occur.
The law
In many locations, it is illegal to ride an ATV without a helmet. Thankfully, you can have fun without legal complications and without harshing your cool by buying one of many awesome helmets available.
Ride longer
Wearing an ATV helmet helps you enjoy riding for longer periods because it reduces the fatigue we can get from being blasted by the wind. This noise and fatigue reduction also increases your safety because you are more alert and ready to tackle potential dangers.
Types of ATV Helmets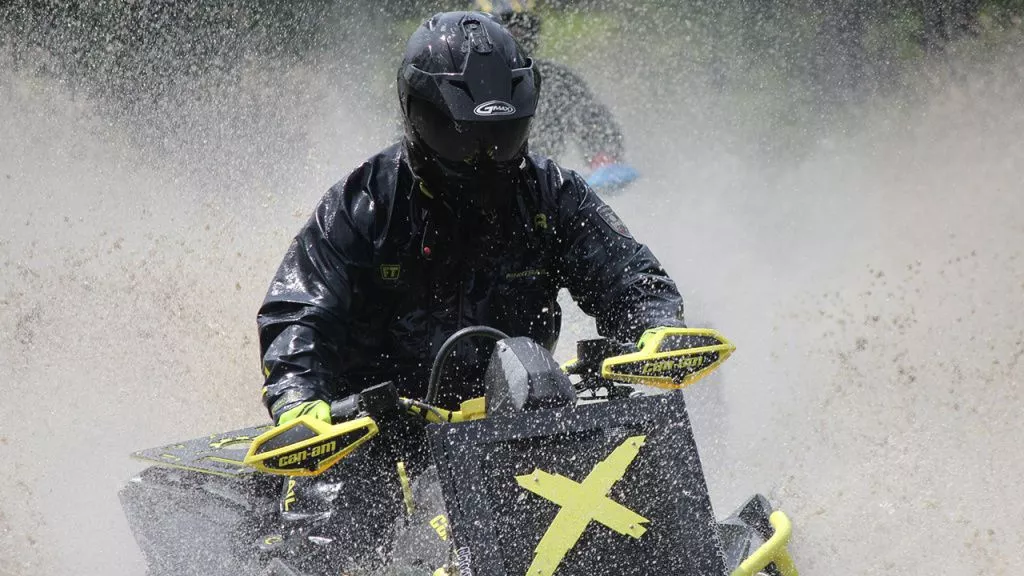 Half helmet
Half helmet styles are lower cost options that cover your skull. Your skull is the most critical thing to protect, and if you want to increase your safety level but are very low on funds, you can more safely, and maybe legally (in some locations), enjoy your ATV with a half helmet.
Open face helmet
Open face helmets provide a little more protection than half helmets as they reach down over the ears and often include visors that provide some protection for your face. These may or may not satisfy the requirements of the law, depending on your location.
Modular helmets
These combine the benefits of open face helmets with full face models and you can wear them as an open face helmet when you're not riding. The downside is that they usually don't provide as much protection for your chin as full face helmets do.
Off-road helmets
These helmets cover your entire head and provide some face protection, but not complete protection. They are a popular option, satisfying legal and most safety requirements while providing the comfort of a more open face design. Chin protection is pretty high with these models.
Full-face helmets
Full-face helmets provide optimal protection for your entire head and face. If your aim is to ride safely, these are the safest ATV helmets to choose and they still look cool.
What to Look for in An ATV Helmet
Now, we'll discuss what to think about when you're choosing the best ATV helmet for you.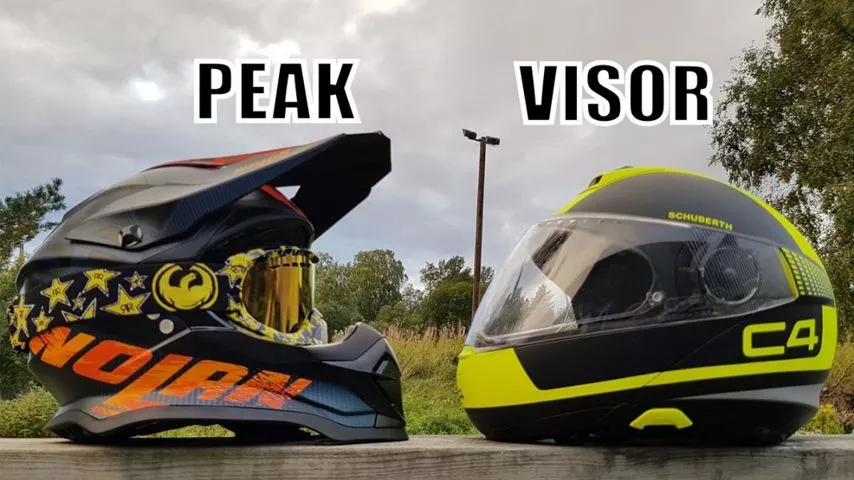 Are ATV helmets and motorcycle helmets the same?
No. It may seem like they should be. They're just a device to protect your head, right? But there are distinct differences that could impact your safety and comfort. Motorcycle helmets are designed for the demands and dangers of street riding while ATV helmets are designed for the ways you ride and the dangers you'll face while off-roading.
Depending on the way you plan to use your ATV, a motorcycle helmet may be suitable. If you are more likely to engage in casual trail riding, the safety level and quieter, more lightweight design of a motorcycle helmet may be a good match for you.
If you plan to engage in more aggressive ATV action, you'll need the protection of an off-road or full face ATV helmet.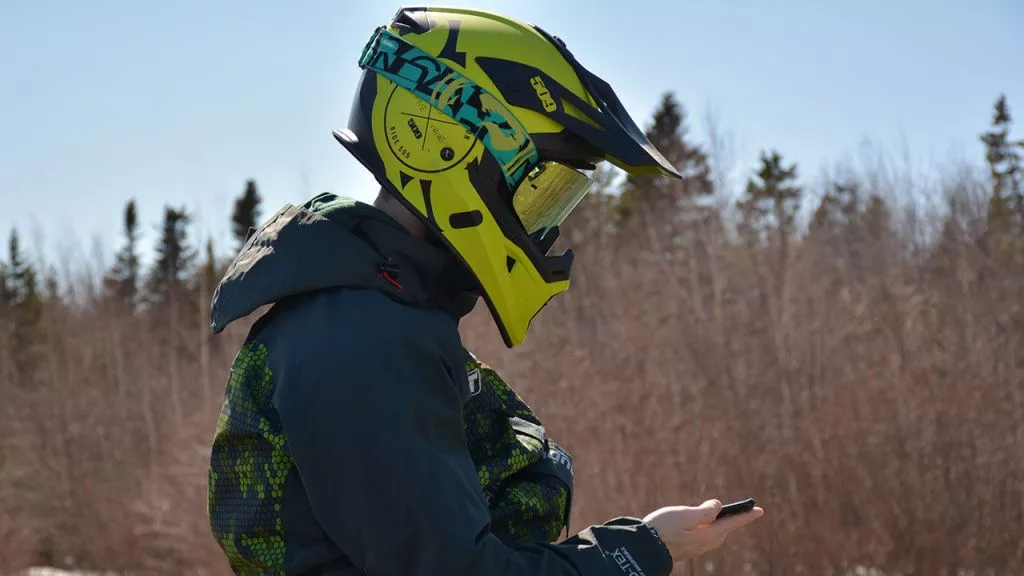 Safety Ratings
Check for safety ratings to ensure you are buying a helmet that meets your needs. DOT ratings mean the helmet meets or exceeds the Department of Transportation's minimum safety standards. The Snell rating goes further to guarantee more rigorous safety standards you'll want in a helmet for optimum safety for both any off-roading and for tackling the hardest terrain.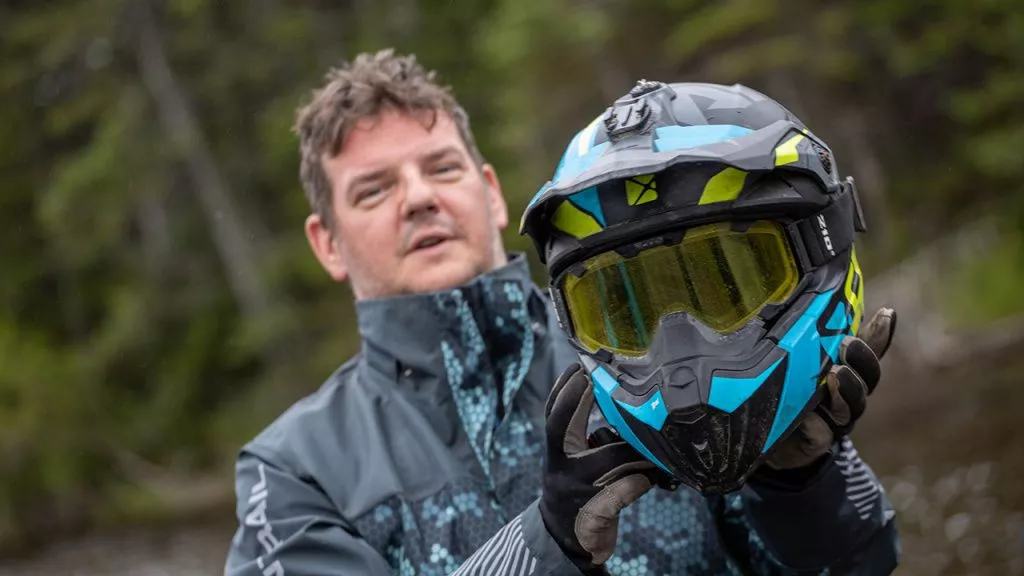 What size ATV helmet do I need?
It is important for your ATV helmet to fit correctly, for your comfort and your safety.
Be aware that each ATV helmet manufacturer makes helmets in slightly different sizes and shapes. You'll want to carefully check their measurements to ensure the size you think you're buying is actually what you're getting.
To know what measurements you need, buy a tailor measuring tape and measure the circumference around your head at a height 1" above your eyebrows and around the fullest part of your head.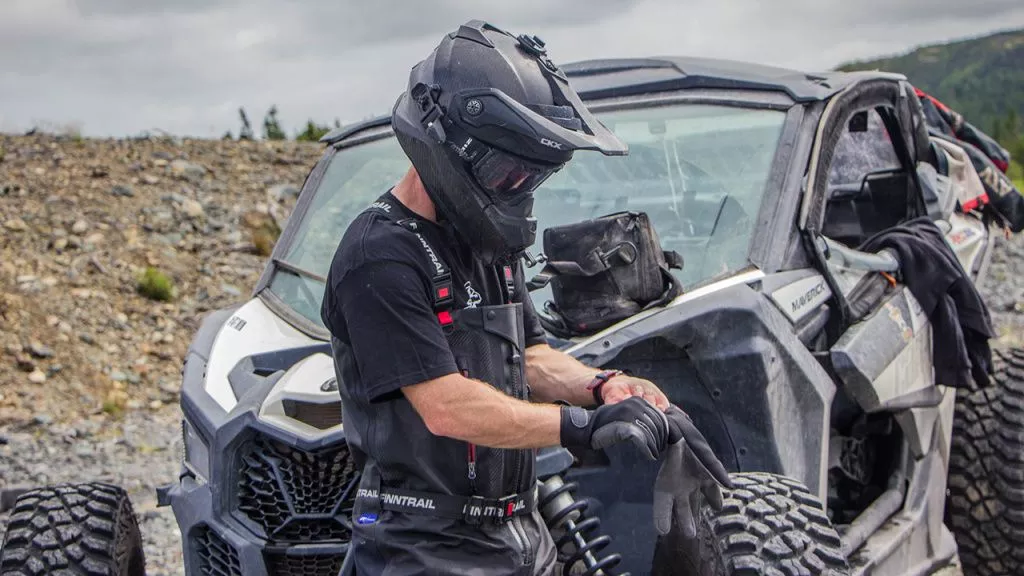 How should an ATV helmet fit?
When you try on your helmet, you should be able to tighten the chin strap to where it feels comfortable to you and the helmet stay put when you shake your head or try to lift the helmet off. You should also not be able to grab underneath the back of the helmet and pull it off or to slip a finger between your forehead and the helmet's padding. If the padding is just a little too tight, particularly for your face, that should be fine because it should soften as you use it.
The helmet should fit snug while not being uncomfortable. A little discomfort after first putting it on may be okay, but if the discomfort continues or worsens as you wear it, you need a different helmet.
Takeaways for Choosing the Best ATV Helmet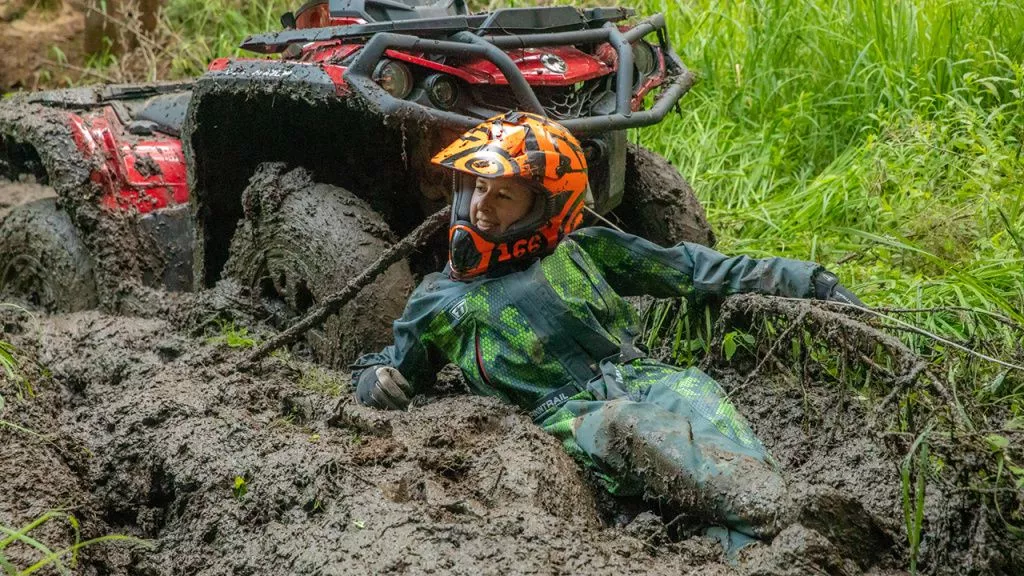 There is every reason to wear to a helmet when off-roading, safety, legality, and better riding. To choose a helmet, you'll want to go with helmets that provide more coverage and are DOT or Snell approved. Your helmet should fit snugly enough to stay in place without being uncomfortable.