How to Choose the Best UTV bumper
12 September 2022
Some off-roaders call them bumpers while others call them brush guards, but everyone agrees that you need them on your machine. The trail is tough, that's part of why you want to be on it, and no one wants to hold back to protect their machine from dents and scrapes. Knowing you need a bumper is the first step. Once you take it, you discover there are a ton of options to select from. If you're wondering how to choose UTV bumpers, you've found the answer with this post.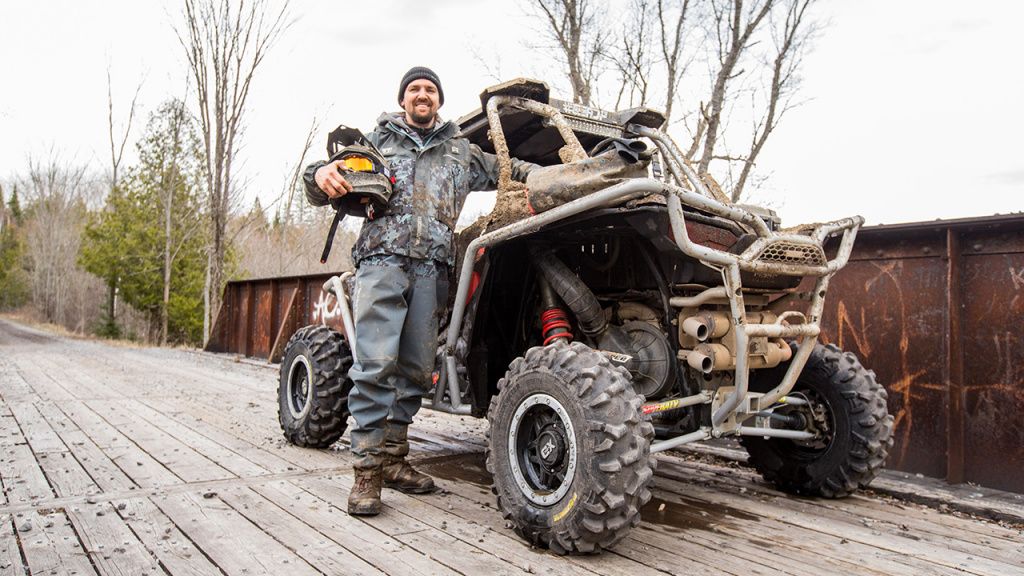 UTV Bumper Benefits
It helps to know exactly what you're looking for. SxS bumpers offer several benefits.
Protection
Their primary purpose is to protect your investment. While UTVs are tough, that doesn't mean the beating they take doesn't leave its mark. You'll have to do the maintenance and pay the money to keep your machine in good shape. A bumper takes the hits so you can tackle whatever adventure or challenges come your way without seeing dollar signs.
Add-ons
Adding a bumper helps you install other accessories like lights, winches, and extra storage that can improve your safety, increase convenience, and open up new possibilities for you. For instance, a UTV rear bumper can hold a spare tire and extra storage compartments while protecting your machine.
Style
A bumper will ramp up the aggressiveness of your UTV's look. More contours, more metal, and the appearance of more size seem more impressive.
Off-road
waders
will keep you dry and safe in water and mud
Find out the best look for you
Types of UTV Bumpers
Tube Bumpers
Tube bumpers add more metal and more angles to the front or back of your machine without completely hiding any part of it. They can be made from various heavy duty materials so they'll add ample protection from large rocks, stumps, and more that you encounter on the trail. The tubing should be powder coated to protect the surface from UV rays and to look new despite the impacts they take. Because they have hollow spaces between the tubes, they can also protect your headlights.
Sheet Metal Bumpers
Sheet metal bumpers provide the greatest protection for your machine's frame, and while you might think they'd show damage with flatter spaces, the powder coating keeps it looking sharp.
These bumpers also come equipped with pre-cut holes for lights, D-ring shackles for a wider range of towing options, and winch mounts.
Combinations
Some bumpers, like a Tough Country UTV bumper, utilize a mixture of the two, with a sheet metal base and attached tubing. You can also purchase sheet metal bumpers and add bars to them.
Winch Ready Bumpers
If winch-readiness is a primary selling-feature for you, you'll be glad to know that you have options. All sheet metal bumpers are winch ready. Some tube bumpers are too! Winches are extremely valuable for getting yourself or someone else unstuck from mud and various towing purposes.
UTV Bumper Coverage
Coverage varies. There are full styles that cover your front or rear and half style bumpers that provide partial protection where it's most important to you or without sacrificing speed for racers. When making sure you know how to choose UTV bumpers, remember to buy a bumper that provides the protection you need.
Color
Both UTV front bumpers and rear bumpers don't have to be boring colors that may not match your machine. Many bumpers come with a variety of color options, helping you get a custom UTV bumper look.