How to Choose Top Can-Am Defender Accessories of 2023
22 October 2022
The Can-Am Defender is a popular machine known for its excellent performance for utility and trail uses. However, while there is a big market for Defender accessories, knowing what accessories to invest in can be daunting as you don't want to burn your cash on unnecessary accessories. Hence, you want to know the best Can-Am Defender accessories for 2023. Here are Can-Am accessories worth investing in.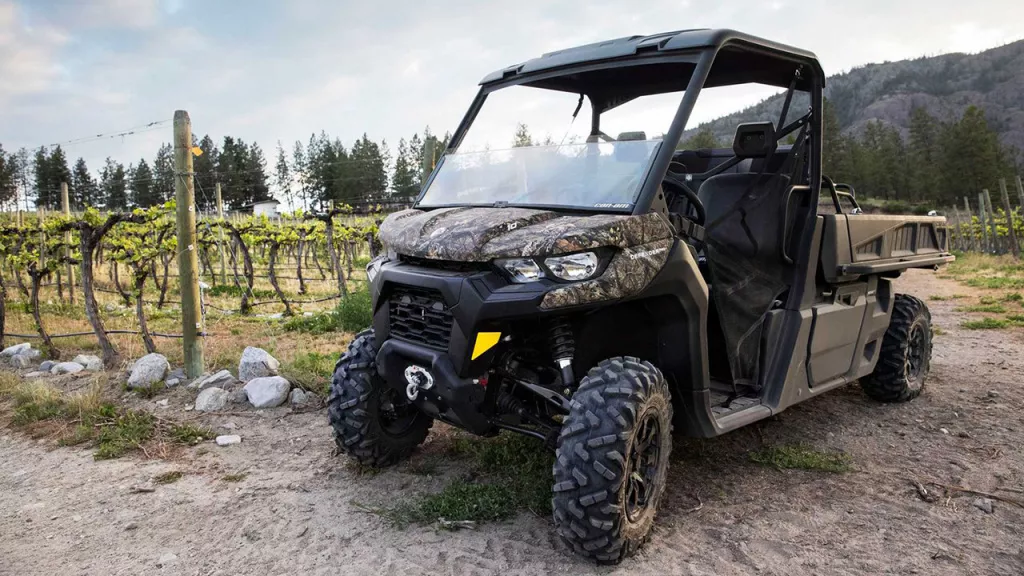 1. Front Bumper
A front bumper is a needed accessory for every UTV owner. The bumper ensures your UTV is protected against debris and branches. Though you have different options when choosing a front bumper for your Can-Am Defender, the Wild Boar front bumper stands out as it is made to take all forms of debris that comes your way when using your UTV.
One reason to consider this bumper for your Can-Am Defender is that it comes with pre-drilled holes to accommodate other fittings. Plus, it features a pair of LED lights to lighten up the road when it is dark at night.
2. Doors
Though a bumper would help protect your Defender, the people inside also need some form of protection, and this is where a set of quality doors plays a good role. You will come across different door options for your Defender, but quality levels separate them. This is why you want to consider the SuperATV doors made with 2mm aluminum plates and 1" diameter tubing. Plus, they are powder coated in black and are a good fit for the Defender in terms of aesthetics.
ATV
waders
are the core piece of riding gear for off-road riders
Find out the best look for you
3. Winch
The Defender offers a package that comes with a winch, but since you might not opt for the package, you still have the option of shopping for an aftermarket winch, such as the Warn VRX Winch.
While most winches on the market are loaded with wire cable, Warn features a synthetic rope. Hence, expect the winch to pull your Defender out of tight spots when you eventually find yourself in one.
4. LED Light Bar
Though your Defender comes with decent lights, you are not wasting cash if you spend it on even more lighting. The beautiful part is that your Defender can easily accept additional lighting. What chases most UTV owners from investing in additional lighting is the high cost of light bars, but you don't have to panic.
Thanks to Cyclops, you can get additional lights for your machine at low costs, and the C3 LED lightbar is an excellent recommended Can-Am accessory from this reputable brand.
5. Half Windshield
Without a windshield, your Can-Am Defender accessories are not complete, but you have access to a lot of them on the market. However, a half windshield trends for one major advantage. While a half windshield can deflect wind and reduce what comes in contact with your face, it also allows decent airflow. Clearly Tough half windshield is a great option to consider if you cherish this advantage.
Made from laminated polycarbonate, the windshield is clear and durable while serving you for years.