How To Clean And Care For Your UTV Windshield
10 November 2022
Through the dirt and gravel covered trails that you ride, your polycarbonate windshield is sure to take a beating. Over the years, if you don't clean and care for your UTV windshield, it's highly likely that you'll barely be able to see through it.
For your protection and for that of everyone else on the trail, we're going to run through many different ways of how to clean a UTV windshield. It's an easy process, but one that needs to be done often and with care. If you do it wrong, you can end up with more scratches than you had before as a polycarbonate windshield will take on more scratches than even glass.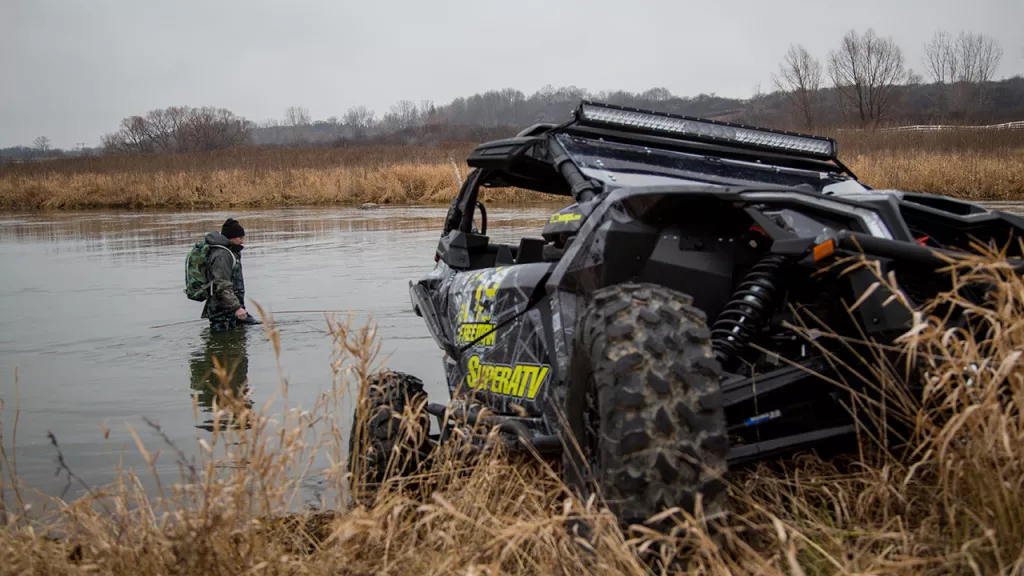 What to use and what not to use
For starters, we'll list some things that you should stay away from when cleaning your UTV windshield. These different products can often seem like common sense, but when it comes to polycarbonate, you need to be careful.
Things to stay away from include:

Wiper blades

Scrapers and Squeegees

Windex

Pressure Washers

Harsh Cleaning Chemicals

Brushes
All of these are common items to use when cleaning your car windshield, but the UTV windshield is a different game entirely.
Instead of the classics, there are a few things that are even more common household items to use to clean and care for your UTV windshield.
Mild Soap

Baby Shampoo

Microfiber Cloths

Warm Water

Spray Bottle
The best cleaning products to use to clean your UTV windshield are ones that you use throughout the day anyways. A typical soap like Dawn, Dr. Bronners, or Meyer's will provide a soft clean that the polycarbonate windshield requires.
By mixing soap with warm water in a spray bottle, you'll be all set and ready to clean.
Cleaning a UTV windshield
The process is a simple one. Mix some of your mild soap in with warm water and shake it up inside of a spray bottle. Thoroughly coat the windshield and let it sit for a minute for so to allow for the soap to break through all the dirt and grime you've collected.
Afterwards, give the windshield a quick rinse with regular water. This will take away the majority of grime. If you need to, you can do a quick second round of soapy water on whatever is left behind. You don't want to do any serious scrubbing as it may leave scratches.
After the windshield is rinsed, simply clean it off with a microfiber cloth and you will now have a sparkling polycarbonate surface to look through.
Being prepared on the trail
While out on the trail you're likely to get dirty and need to clean the windshield to see. Here is where you'll need to come prepared. Simply bring a spray bottle with soapy water along with you and keep microfiber cloths in a storage compartment on your UTV. Now, you'll be ready for anything the trail throws at you.
Sign up for more content like this:
Subscribe to our blog