How to Install a Snorkel Kit on Your ATV
12 April 2022
A snorkel kit can give you safe access to terrain that is currently unwise to tackle. But is the benefit worth it? And how do you install a snorkel kit on your ATV?
How Does a Snorkel Kit Work?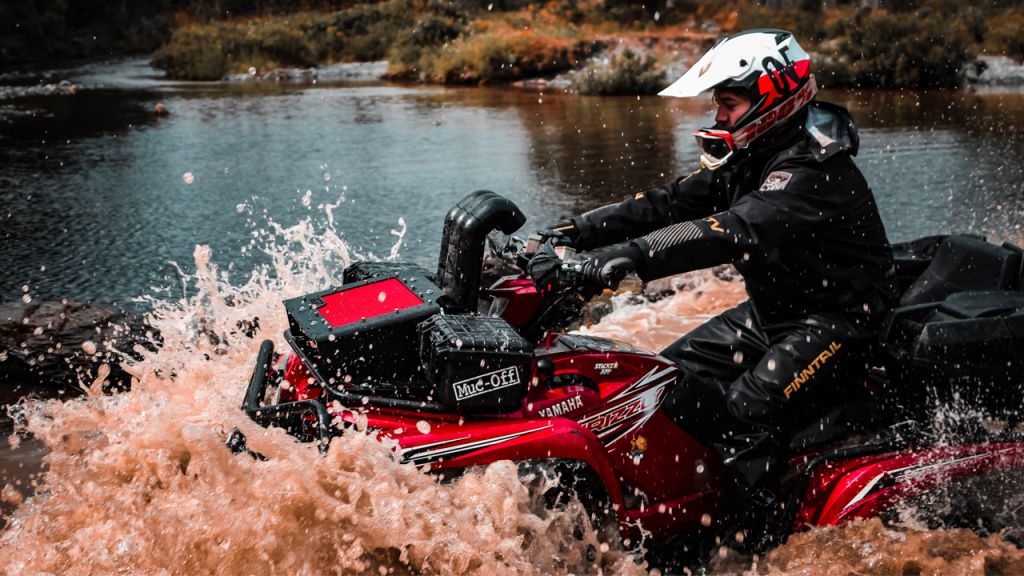 An ATV snorkel kit protects your engine from the dangers of water and mud by keeping the water away from the engine and feeding air in, so your ATV can keep working regardless of where you take it.
The most basic aspect of a snorkel system is to shield the engine and run the snorkel from the engine's air intake system up high to a new location away from any water or mud you may drive in. This is the most crucial part of your machine to be protected, but because there are many other components that need to stay dry or to get air, snorkel kits often cover other vehicle parts as well. This will vary from kit to kit.
Pros and Cons of Installing a Snorkel Kit on Your ATV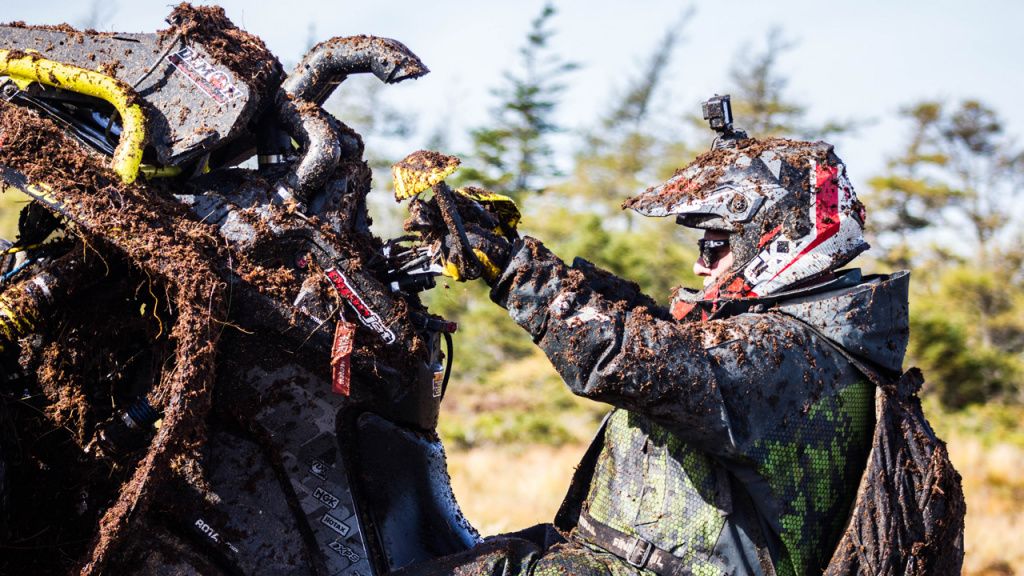 Installing a snorkel kit may sound like a no-brainer. Why wouldn't you want one? But there are some downsides to consider before you make a purchase.
Pro
You can more safely tackle mud and watery areas. Many places you need to avoid now because they'll be too deep for your machine will be available to you.
Off-road
waders
will keep you dry and safe in water and mud
Find out the best look for you
Con
You could get a false sense of security and still damage your machine. Snorkels can't provide 100% protection against water damage, they just greatly reduce it. So, you wouldn't want to act like your ATV is a submarine.
It is illegal to ride on public land with a snorkel kit in certain states. You should be able to ride on private land anywhere, but before you add a snorkel, you'll need to determine if it will impact where you can ride.
You will need to add the snorkel system to your routine maintenance list to make sure it doesn't get cracks, start leaking, or develop some other surprise issue.
You'll have to cut holes in your body work to run the snorkel through.
If you don't install the snorkel system exactly right, you could seriously damage your ATV. Make sure you are 100% confident you can do the install or that you hire a pro to do it for you.
Types of ATV Snorkel Kits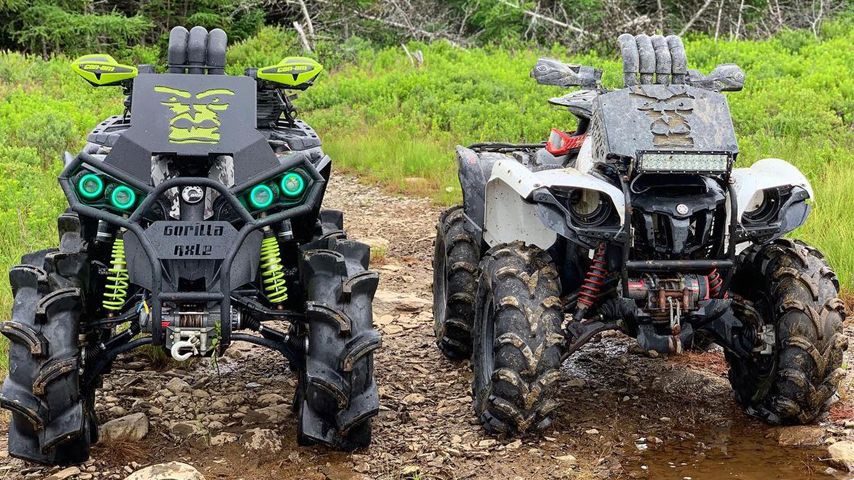 Snorkel kits need to be designed for your exact ATV model.
There are kits that come only with air intake snorkels and the parts you'll need to install those.
You can also find kits that include some combination of snorkels for transmission vents, belt drive areas, drive train differentials, exhaust, and more.
Snorkel kits also come in ram or cyclone/vortex styles. The ram style forces air into the car as you ride. Any dirt and debris in that air is forced to the back of the snorkel where it escapes through holes or a dump valve. The cyclone style is made with a bowl-shaped head. The air swirls inside and dirt and debris collect in the sides of the bowl where they are farther away from the air filter.
Cyclone styles are better for your air filter but not as good for your power and fuel economy. So you'll have to decide whether the air filter, your power, or your fuel economy get top priority.
Should I snorkel my ATV? Do I Need to Install an ATV Snorkel Kit?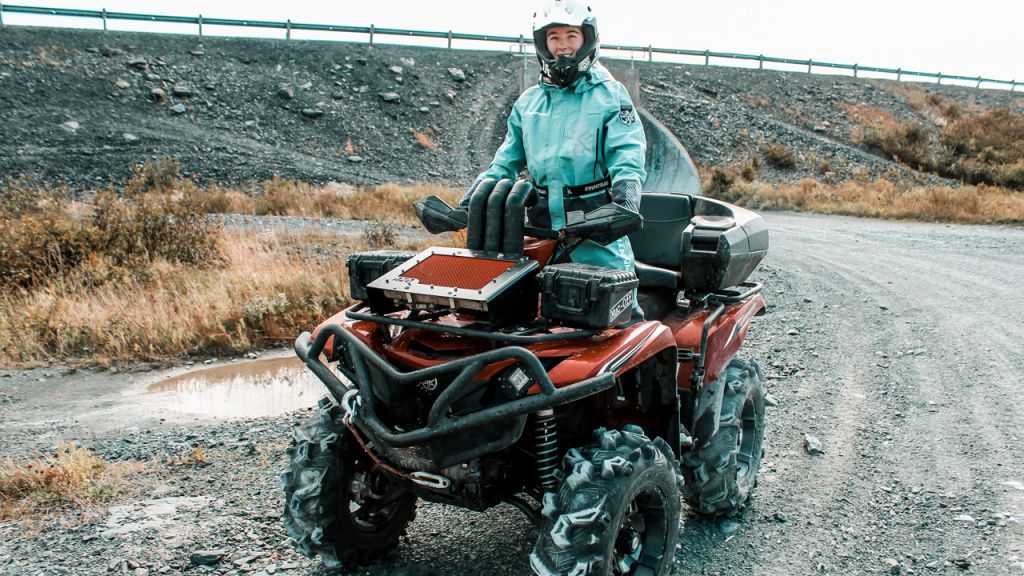 If you intend to drive your ATV in deep water or mud, you should seriously consider snorkeling your ATV. Make sure you install it correctly and that it is legal to ride a snorkeled ATV where you want to ride.
You should also make sure that snorkeling your particular machine will benefit you. The ATV should have a rated wading depth, telling you the machine has been proven to be relatively safe against water at that depth. If your machine has no rated wading depth, your machine may have no built-in protection against water and a snorkel can't provide as much protection as you need.
What to Look for When Choosing a Snorkel Kit for an ATV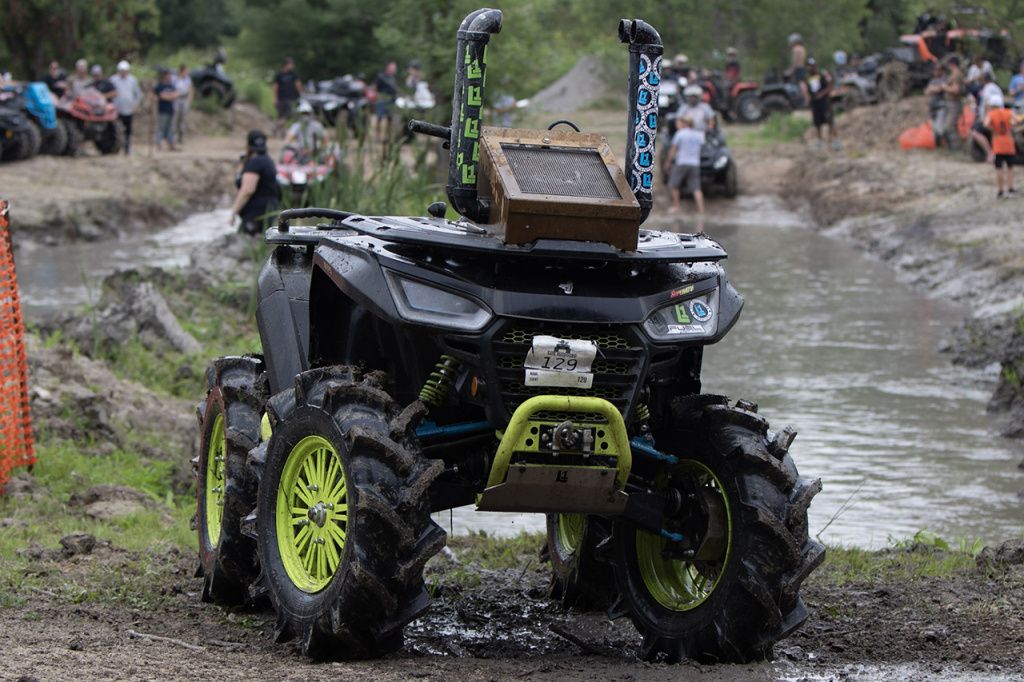 Make sure to buy a kit that is designed for your specific ATV.
Partially assembled kits are easier to install. You might want to look for one of those.
If you do plenty of riding outside of the mud where tipping and rollovers might be more likely, you may need to purchase a snorkel kit with a crash plate to offer the benefit of protecting your vehicle should the snorkel be ripped off in an accident.
Invest in at least a moderately-priced snorkel kit from a trusted brand. This is too important to rely on cheap, unreliable parts.
Step-by-step Instruction for Installing a Snorkel Kit on Your Vehicle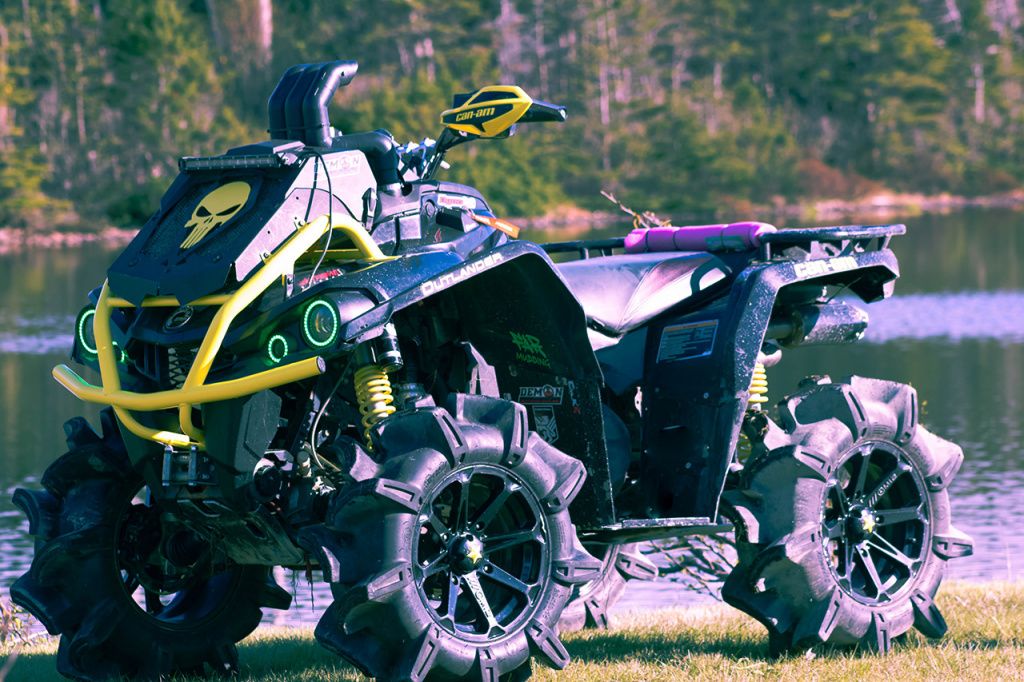 The kit should include all the parts you need and detailed instructions. Be sure before you begin.
You'll probably need to remove both of the side panels on your machine. This may require the removal of other parts, depending on your machine.
Spray the engine and the air intake area with degreaser.
Pressure wash the engine, clutch covers, and intake area.
Dry the area completely with compressed air.
You may need to remove and clean other components depending on your machine and the kit.
You will need to drill holes for the snorkel. The exact location will depend on the snorkel and your machine.
There will be couplers you need to install.
These steps will probably need to be repeated for more parts, depending on your kit.
Give your snorkels extra support by zip-tying them.
Replace the parts of your machine that you removed.
You will need to give your ATV a test ride and make sure it isn't running lean because you've increased the air flow. If so, you can install a reducer on the appropriate snorkel or reset to compensate for increased airflow.