How To Keep Your Dog Safe On A UTV
7 November 2022
Each ride out on your UTV can easily be made more enjoyable by bringing along your best friend, the dog. As dog lovers, everyone wants to bring their pup with them wherever they go but they also have the need to keep their dog as safe as possible. Bringing them along on a ride means needing to know how to keep your dog safe on your UTV.
There are a few things that both you and your dog will need to do for a safe trip on the trail. From homemade UTV dog boxes to a dog seat for a UTV, you can make your rig fit and ready to carry the pooch along. What you'll need to do is master this relationship with your dog, modify your ride, and do some training trips.
In no time at all, you can be ready to go out knowing how to keep your dog safe on your UTV. Here's a quick introduction to how you can best be ready!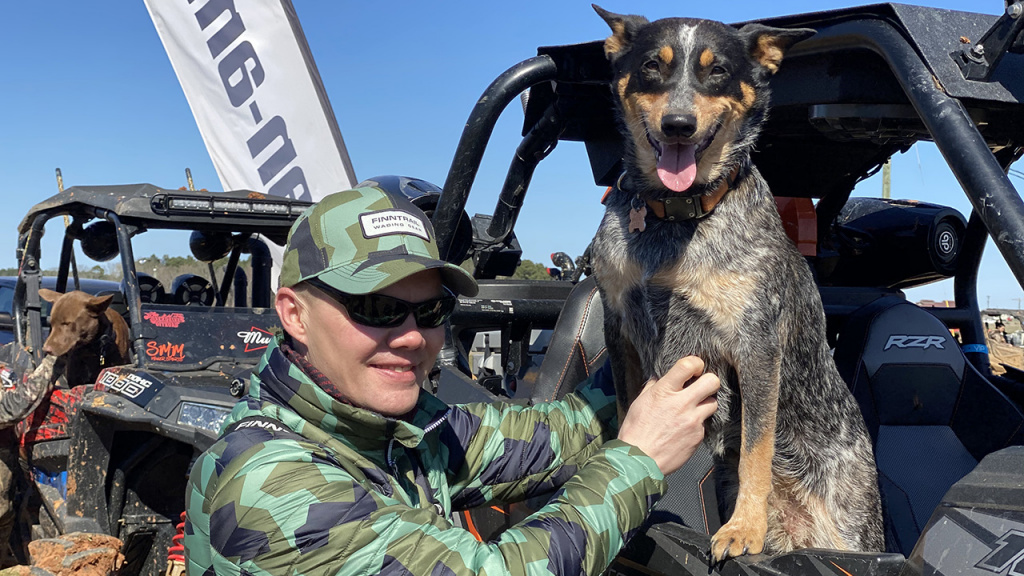 Training
Before ever getting out onto the trail, you need to put in some training work with your dog. For the most part, we all have taught our dogs to sit and listen with basic obedience. Safety on the trail requires a serious amount of discipline that only comes from dedicated training.
Listening to you
Basic obedience is number one when it comes to how to get your dog ready for a UTV ride. With this embedded in the relationship, you know that your dog will listen if an emergency ever arises and won't be a hazard to you or other riders.
Aversion training
In UTV riding, there are certain things that your dog needs to know how to avoid. If you're out on the trail with the possibility of running into snakes or bears, your dog needs to know to run from them.
Getting them comfortable
A comfy dog box for the UTV won't be the only thing necessary for your pup to be comfortable riding. They need a slow introduction into the huge, loud, and fast machine that is your UTV. Give them loads of treats inside the rig and especially when running it.
Prepping the Ride
To have your dog safely secured in the UTV, you'll need a proper dog seat for the UTV. Sometimes this comes in the form of aluminum dog boxes for UTVs, but there are many different dog box designs for UTVs out there.
Find one your dog is comfortable with and try it out on the rig!
Safety Gear
For the best level of protection, you will need to gear up both you and your dog. Keep some things in mind like eye goggles for your pup to keep flying debris away from their eyes. You can also look into a special harness, cold weather gear, and a dog-specific first aid kit to bring along!