How to Maintain Your ATV On the Cheap
13 September 2022
ATVs and UTVs need a lot of maintenance and you shouldn't skimp on it, or you'll be spending more money on repairs or a new machine. Knowing that doesn't mean the prices can't hurt. Thankfully, there are ways you can save money on the job. Read this post to learn how to maintain your ATV on the cheap.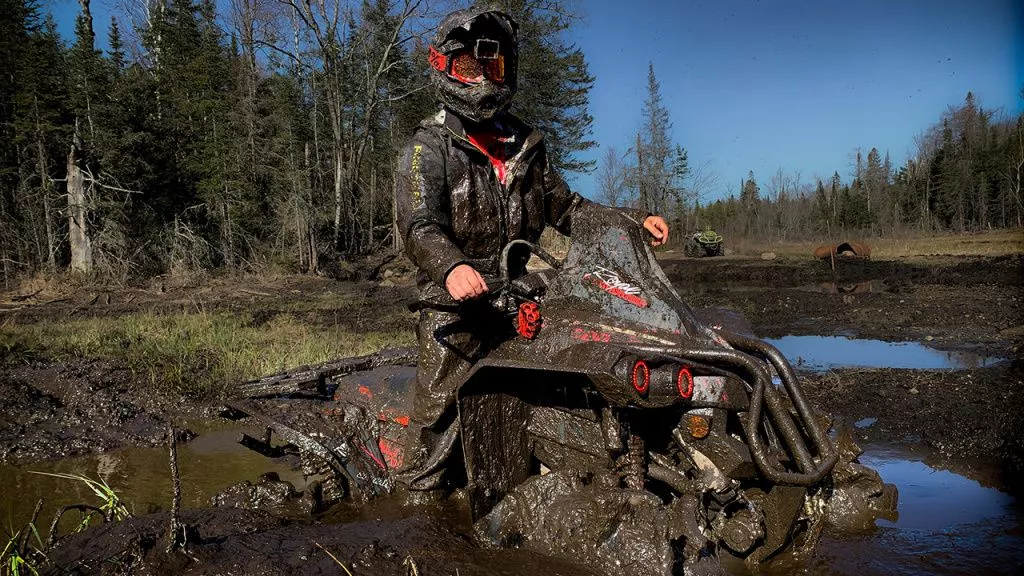 Keep Up with The Most Important, Routine Things
Learn how to maintain your ATV and stick to the schedule, particularly for the little things that need to be done regularly.
Checking and tightening your bolts costs you nothing, except a few bucks on a bag of Nyloc nuts that will last you a long time.
Keeping up with your oil, coolant, and filter maintenance schedules doesn't cost much and will save you tons in repairs.
Check your tire pressure before and after every ride.
People provide ATV maintenance tips for a reason, to protect your ride.
ATV
waders
are the core piece of riding gear for off-road riders
Find out the best look for you
Pay Smarter
You may have to pay more upfront for better parts and better service, but you'll keep your ATV maintenance cost down in the long run by not having to replace things or go back for other visits sooner than you have to. If you buy your parts from certified ATV dealers, you'll get parts that offer better performance and last longer.
Do your research to determine if a mechanic is trustworthy before you take a shot on them. Reviews and the advice of fellow off-roaders can save you tons in bad work.
Get to Know Your Vehicle
All ATVs have limitations. They're powerful, rugged machines, but you can't go in water but so deep or tackle every type to terrain, not without a problem. Read your owner's manual to learn about your ATV's water depth, weight and balance specifications, and more.
Mind Your Gas
Use high-quality gas. Yes, it costs more per fill-up, but it protects your machine from much more costly issues.
Also, learn to properly store your gas and use fuel stabilizer when needed. Blended gas only stays usable for one month. Pure gas can only last 3 months.
DIY
If possible, you can save money by doing many repairs and replacements yourself. When you're wondering how to maintain your ATV on the cheap by yourself, working on your machine can save you tons in labor costs.
There are tons of videos guiding you through maintaining and repairing quads. You may be able to borrow tools from people, so you don't have to buy them all.
Just be sure to not try to do jobs yourself that only a mechanic should be doing. Experts online will tell you when you're researching a problem with your ATV if a DIYer should do the repair. They'll even give you an idea how hard it is so you can determine if you want to DIY.
Invest in Some Strategic Upgrades
Everyone likes to upgrade their quads. There are some that even those on the strictest budgets should get because they'll improve their ride and its longevity without breaking the bank.
Consider these upgrades:
high-quality grips
aluminum wheels, because they're lighter
a slip-on exhaust
aftermarket cooling upgrades if you live in a hot climate or do a lot of slow, hard work on your quad
Store your Quad Correctly
Learning to store your quad the right way whether during the winter or anytime you'll be going a month or more without riding has a huge impact on how many repairs you have to do. It doesn't cost much either. You'll need a battery tender and some way to protect your ATV from the elements.
Sign up for more content like this:
Subscribe to our blog