How To Register A UTV
6 November 2022
If you're hoping to take your UTV from the dirt tracks over onto the road to get further out to new trails or to move around easier, you'll need to work on figuring out how to register a UTV. Fortunately, this process is pretty simple. It looks a lot like registering a car, but you may need to make your own adjustments to the rig before it's ready to be street legal.
Depending on what state you're in, the regulations are going to be different. In some places, you'll have very little difficulty getting this done, while in others you may have more of an issue. No matter where you are, there are most likely some modifications you have to make before you can walk into a DMV and register a quad.
We're here to help you out before you even need to go to any long-lined government building. This should make you prepped and ready with all the paperwork rather than asking around all the time on how to register a quad.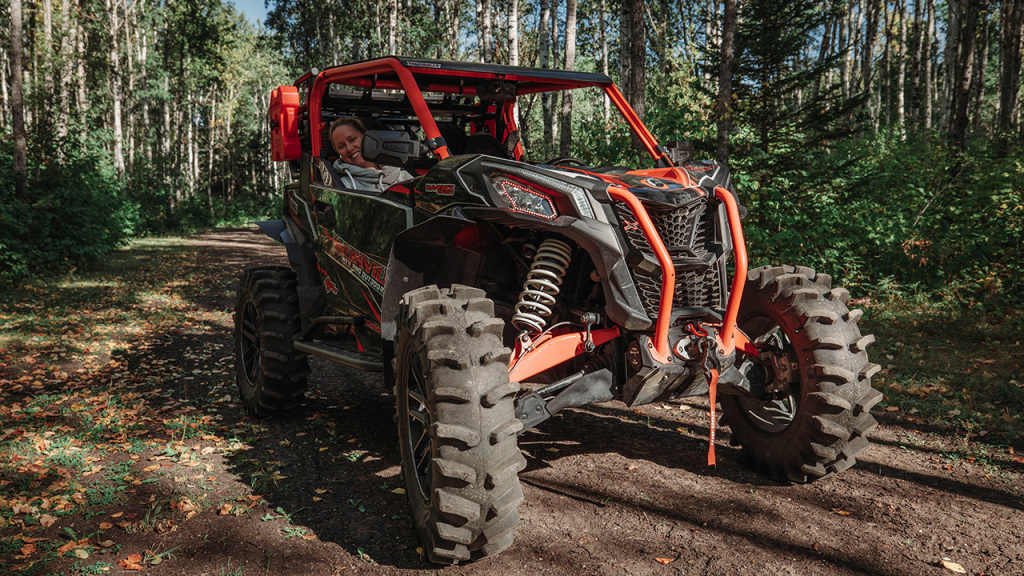 Find Out Your Local Regulations
Depending on where you're at, getting a UTV registered is going to require some modifications to be made to your rig.
To give you just some examples of the changes you'll need to make, here's a short list:
Headlights

Turn signals

Tail and reverse lights

Horn

Windshield

Tires

Mirrors
Sure, you may be thinking that you live in rural Florida and no cop has ever bothered you. While you might be right, it's a pretty risky business going out on the roads without any registration. If you end up in an accident, you can pretty quickly end up with huge fines and without a UTV.
Make the Modifications
Now you can work on all the modifications that you need to make, or maybe you already have them all done! Fortunately, most of the requirements to register a quad are fairly simple installations. You're likely to be able to do most of this at home.
Have the Proper Paperwork
Most of the time you'll just need the title to your UTV, just like for a car. You may need a bill of sale if you recently purchased the UTV and your state has sales tax that will be applied when you register it. You will also need any proof that you have made adjustments that are necessary if they are more internal than adding turn signals.
Going to get your UTV registered and being turned away because you forgot one piece of paperwork isn't a good feeling. We want to make sure you head in prepared and come out successful.
Make Sure You Have ID
If you're looking to drive a UTV on the street with registration, you'll have to have a driver's license. Unlike if you are cruising around trails, you need to be 16 years old to get the registration and be street legal.
This can be a huge disappointment to many because riding UTVs is a great joy for those under 16. They'll simply need to stay behind the wheel on private property. Once you hit the road, there are way more regulations.
Head to the DMV
Once you've made all the changes to your rig, you can actually head to get the registration to make it legal. Hopefully, your DMV isn't as full of lines and red tape as most of them, but just be patient. If you've shown up with all the right paperwork, you should be in and out with no time.
Leaving the DMV, you should have registration paperwork like a new title, as well as a license plate to attach to your rig and show off that you have finished registration and made it legal.
Sign up for more content like this:
Subscribe to our blog