Interview: Ostacruiser
2 July 2020
Ostacruiser is most popular wild ATV mud-skeg-trail-forest-and so ooon rider. Started his YouTube channel in 2006 he became world famous for his top notch ATV content with his friends and family and hunger for pushing any limits of off-road. We in Finntrail team really glad Osta chose our gear as one of his favorite for all off-road challenges he conquer around the world.
Please introduce yourself, who are you and where people could see you.
Ostacruiser from North Central Saskatchewan Canada. You can catch our videos on our YouTube channel — ostacruiser.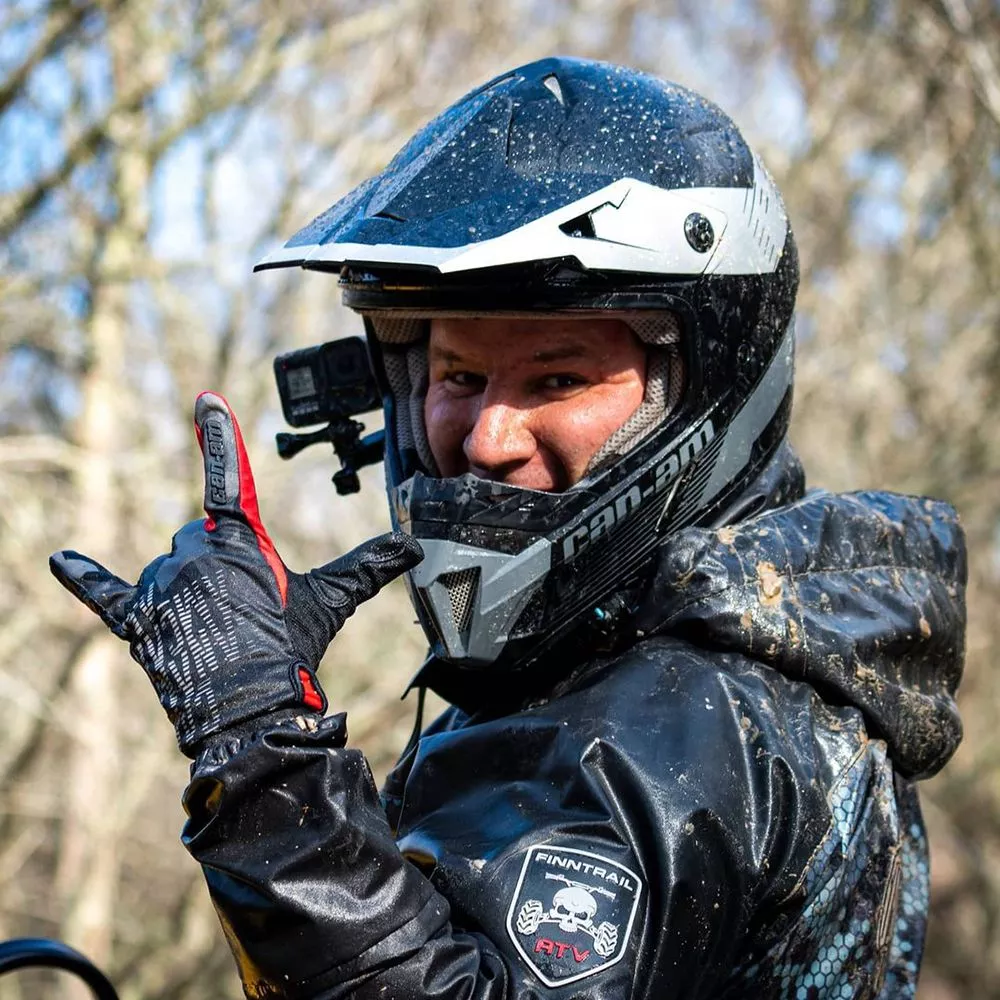 How long have you been driving off-road? What made you take your ATV ride for the first time? How did everything go? Why did you choose this machine?
Been playing in mud my whole life. Started riding ATVs in serious terrain in 2007 when I purchased a 2007 Polaris Sportsman, I liked their 4wd system. Things got much more exciting in 2010 when I bought my first Can-am. 2010 800r Outlander XT. I love the challenge of crazy terrain.
Do you remember your very first race? Or which race was the most memorable and why?
We ride as much as we can but it always seems like it is not enough lol. After every ride we wash our machines and check them over for any damage before the next ride. That goes the same for our gear: we check over our outerwear and supplies to make sure we are ready for the next ride. We never leave home without our Finntrail wader system and a well-stocked gear bag with several tools and lots of recovery gear.
ATV
waders
are waterproof & breathable riding gear
Find out the items that suit your needs
Do you play any other kind of active sports? If not, what would you like?
I like to play hockey, golf, scuba diving, ¼ mile and track car racing when I get a chance. I would love to try skydiving.
Some questions about your blog: Who is your favorite subscriber? The most annoying comment you've read? Who do you follow on Instagram and YouTube?
I love all of our viewers. Without them we would not get the opportunities we do. There is value in all comments. Just there is more value in some than others LOL. I am subscribed to many different panels and pages on Instagram and YouTube. I love watching other ATV and outdoor channels.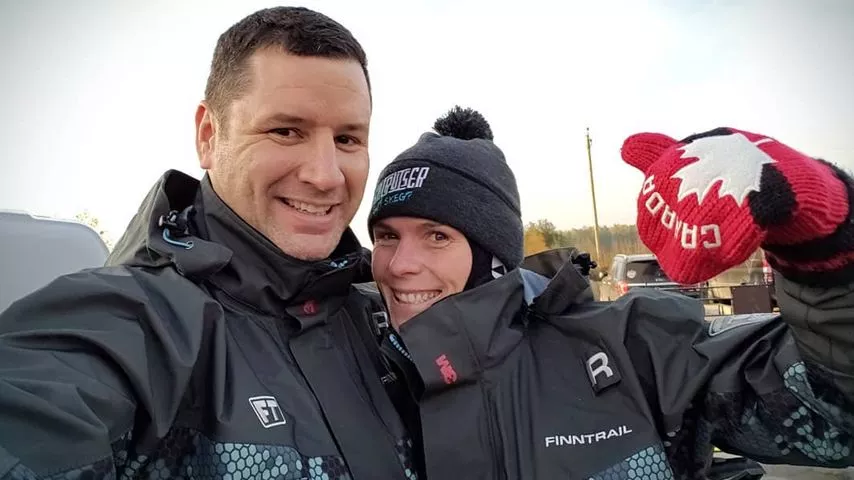 You travel a lot. Do you ride ATVs on vacation or, just want to rest of it? Is other countries have a different attitude to tuning ATVs?
The great part about our successful social media is we get the opportunity to travel many places and meet lots of different people. We have ridden ATVs in several different countries. It is always awesome to see the off-road Community is alive and strong all over the world. We find that you cannot categorize a whole country on how they modify their machines. it is much more Regional for instance the Southern United States mostly Drive highly modified Vehicles versus the northern United States there are a lot more stock machines at events.
Blitz Round
ATV or SxS?
Depends on the terrain. ATV in muskeg. SxS on the trails and sand dunes.
Muskeg or trail?
Muskeg.
Can-Am or Polaris?
Can-am all day every day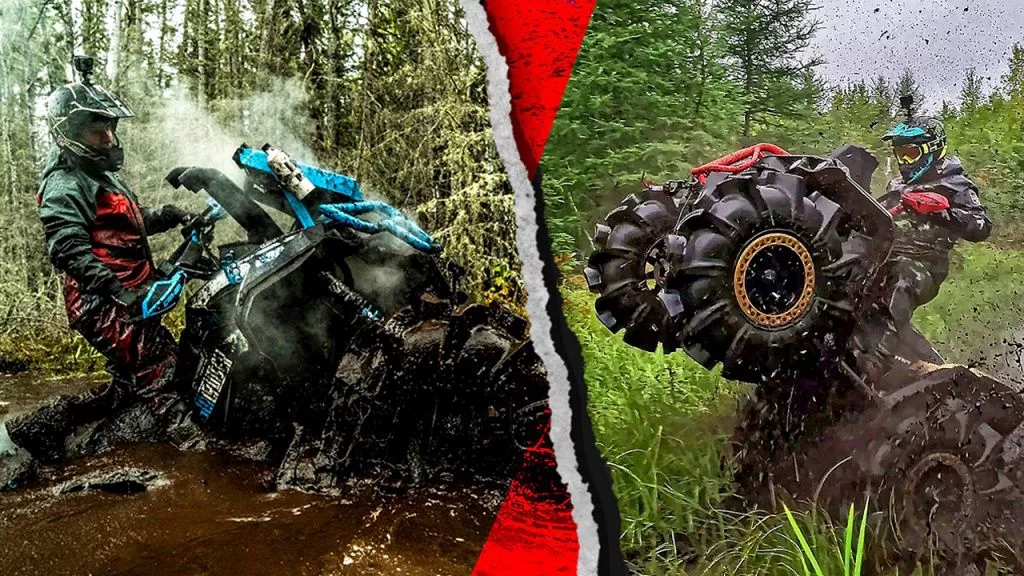 Tell more about your current machine. What is it? What did you change in it and for what purpose?
2019 Can am Renegade 1000r X MR. Project #Fullpull. We are running a 1085 big bore with stage 2 cams, forged pistons, 12.5 to 1 compression. Arp head studs, ported heads from The Mod Shop. RJWC full headers with dual slip ons. 3p Offroad Stm primary and secondary. Neutrino headlights and tail lights. 34" Super ATV Assassinators on Msa M21 beadlock wheels. Warn Vrx 3500s winch. Custom floorboards and rear rack. BRP rad relocate. We modified our Renegade for more performance and more reliability.
What brands do you trust in tuning?
All the brands I mentioned above.
Share tips for riders on how to deal with a pandemic? How not to give up your favorite hobby at this times?
If it is allowed by law in your country go out with much smaller groups and keep proper social distancing. Do not let this virus ruin your love for the outdoors and riding.
Is there anything to add for our and your subscribers?
I just want to say a huge thank you to everyone out there that watches our videos. We appreciate each and everyone of you. I also want to give a huge shout out to great companies like Finntrail that choose to support our passion. It is very important to choose quality products and companies to use while out in the Canadian wilderness.