Small Pieces of ATV Gear That Are Worth Investing In
10 September 2021
ATV and UTV riders clearly focus on their 4-wheelers. Yet the gear they wear on the trails are decisive, too. We hope you've already invested in a high-quality helmet, goggles, waders, boots, and jacket. What else?
Good things come in small packages, right? Here is a list of small and functional items that we often ignore or delay buying until better times. But they can make your off-road life easier.
Gloves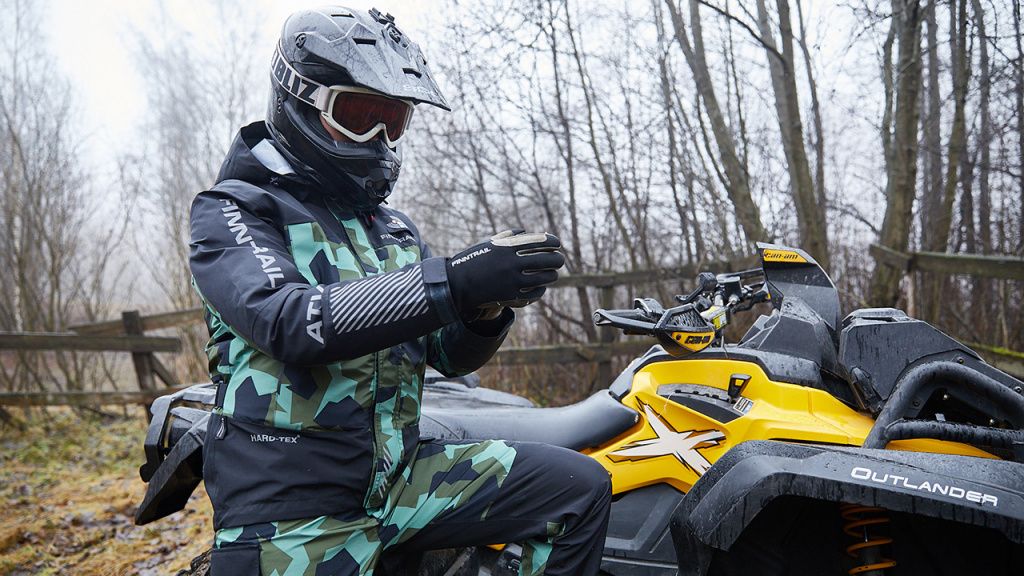 Protective gloves are a small but important piece of gear when ATV riding. This is not a staff to save money on without sacrificing a certain quality.
A good pair of gloves should offer both a firm grip on the handlebar and protection against environmental factors such as stones, low hanging branches, debris, and sun exposure. Should you ever need to fix your machine on the trail, your gloves will also come in handy.
Best ATV gloves - what do they look like? If you are mad about mudding and bogging, make sure that your gloves are waterproof. If you enjoy riding in the cold season, wear gloves with insulating material. If you blast across the tough trails, let your gloves be extra reinforced in high-stress areas.
Find out the best look for you
Face Mask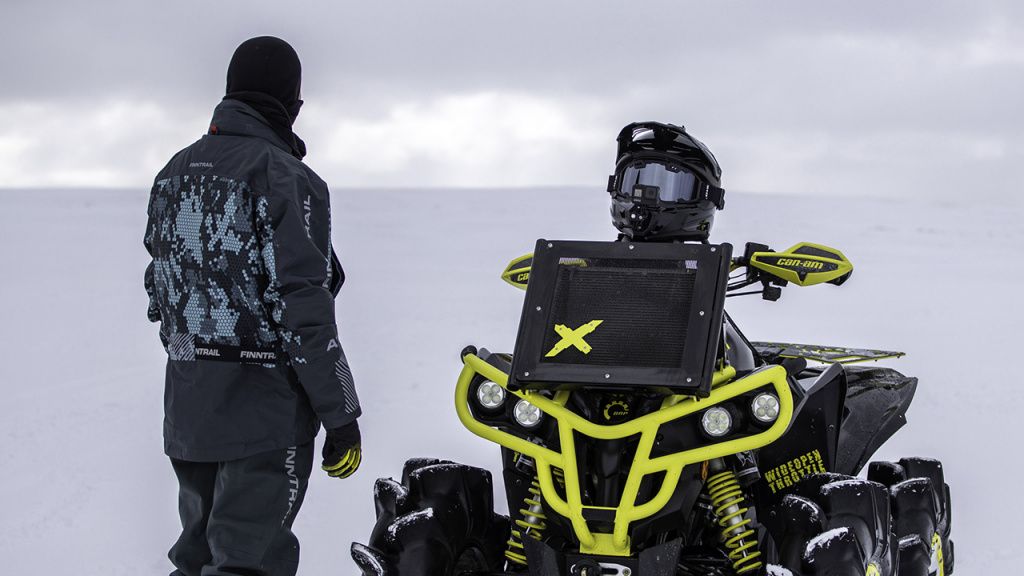 It's one of the most underrated pieces of gear. Still, it ensures many benefits for safe and comfortable ATV riding.
Balaclava fits like a second skin. It completely covers your head and face to protect you against cold, wind and dust. It's also a matter of hygiene practice. How often do you wash the interior of your helmet? Probably not as regularly as you should. With balaclava used, you won't be concerned, since it is easily washed or replaced with a new one.
Sure, most face masks can get the job done. But comfort, durability, hypoallergenic fabrics, and even adjustability should also be considered when you're making a purchase.
Socks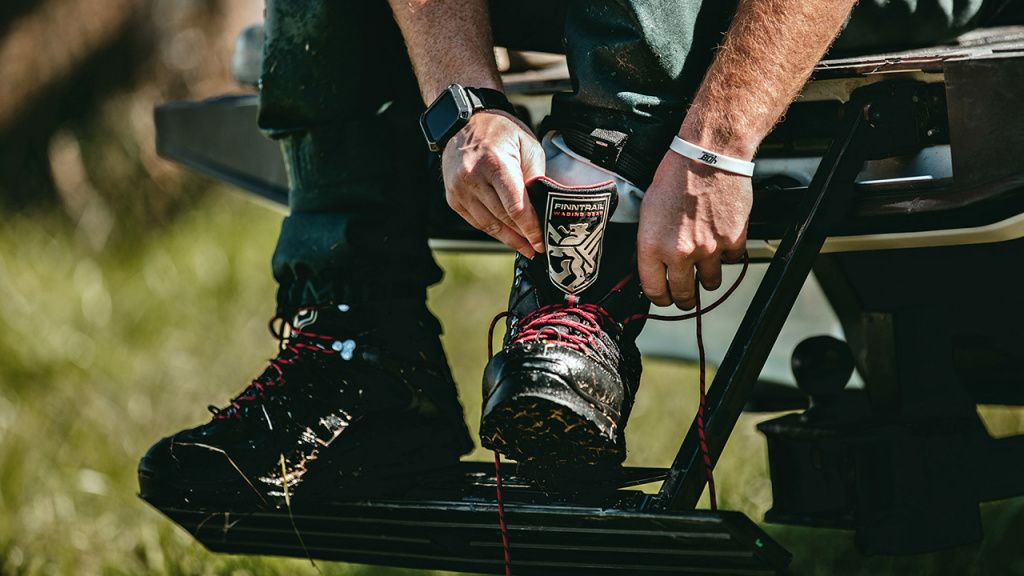 Sometimes the smallest of things can make your day a whole lot better. A good pair of sports socks, believe it or not, is that thing. While thermal underwear is the base layer for your body, socks are the base layer for your feet. And hopefully you understand why layering up under waders is always a good idea.
Riding socks go above your ankle and prevent rubbing against the neoprene booties of your stockingfoot waders. They also reduce overload on the feet. And finally, high-quality riding socks let sweat evaporate from your feet, since they are made of breathable fabrics.
Choose the materials thoughtfully, depending on the season and activities you plan to perform.
Helmet Bag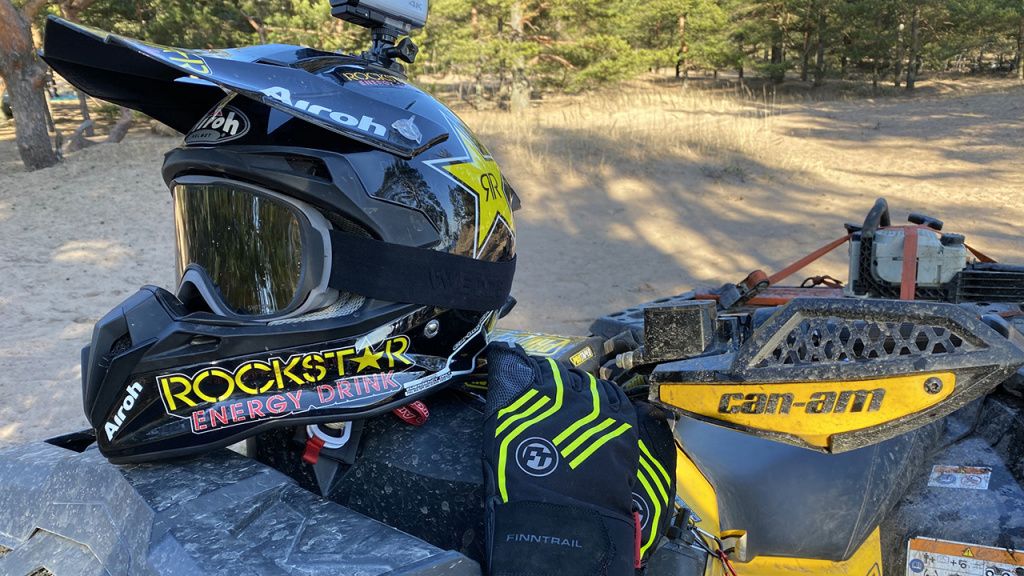 The helmet, a distinctive element for every ATV rider, deserves a bag of its own. Whether stored in your garage or tucked under your arm, it may easily get new scratches, marks, or even a cracked visor. You definitely don't want it to happen, do you?
But protecting your helmet is more than just preventing any cosmetic defects. Even minor impact can weaken its structure and lead to injury in any unhappy - and very undesirable - accident.
You may use the helmet bag not only to protect your helmet. It's also a convenient carrying device for any other small items that you need on the trail or wherever you go.
Mud Bag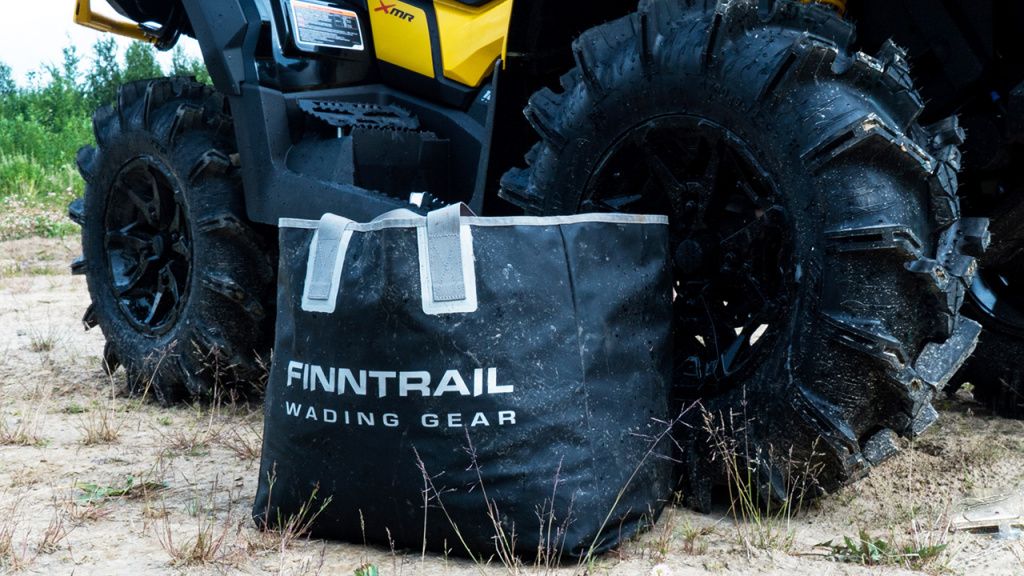 This is a thing which plays a vital role in the life of a water & mud warrior and his armor. After a hard day's ride your ATV gear holds amounts of mud and debris. It can easily convert your car into a musty dirty cave.
To avoid this, keep your used gear in a waterproof mud bag. You may be surprised how spacious it can be. But when folded, it's compact, lightweight and takes up very little space.
Find out the best look for you
Long Sleeve Shirt
The most important part of a long sleeve shirt is to wear it. It may seem awkward, especially when riding in the sun. But exactly in the sun you need it most of all.
Long sleeve shirt is slightly heavier than your usual t-shirt but it protects your skin from the harmful sun exposure and scrapes if you accidentally fall. It's usually made of breathable moisture-wicking fabrics, keeping you dry, cool, and comfy.