What Should Be in Your Snowmobile Pack List
1 September 2021
Winter is coming. Are you ready to enjoy a new season of adrenaline, speed, and deep snow? In order to have a truly delightful experience, you must decide what to carry in your sled pack in advance. The list of essentials depends on the countryside, your skills, and how long your ride is. Anyway, there are basic items recommended for each case.
STORAGE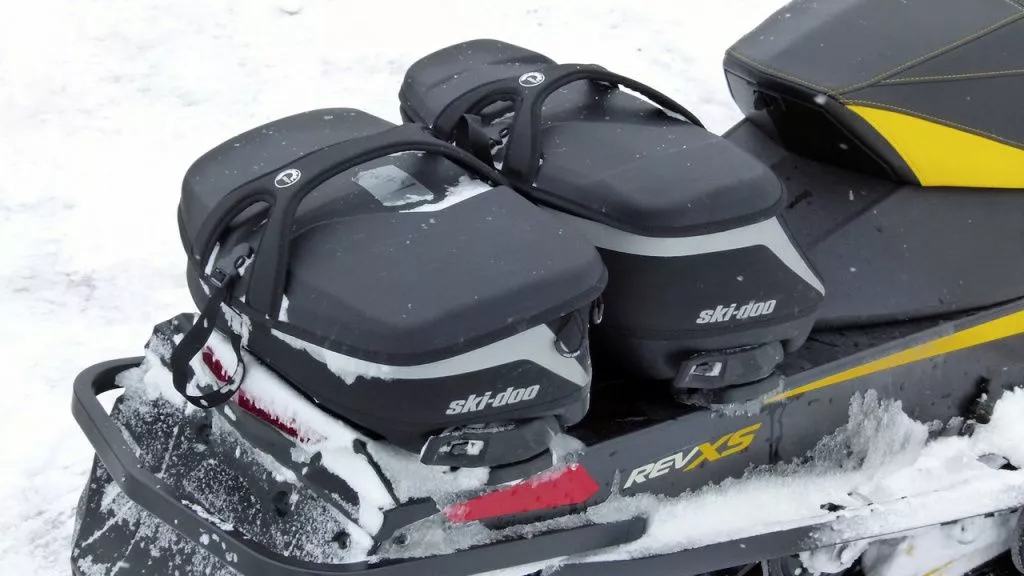 Before you go outside, determine your packing strategy. Decide what to stow in a tunnel bag and which supplies should be stored close at hand in your backpack or jacket. Make sure to keep all of this in waterproof bags. And remember, the more you pack on the sled, the less weight you bring on your back.
SPARE GEAR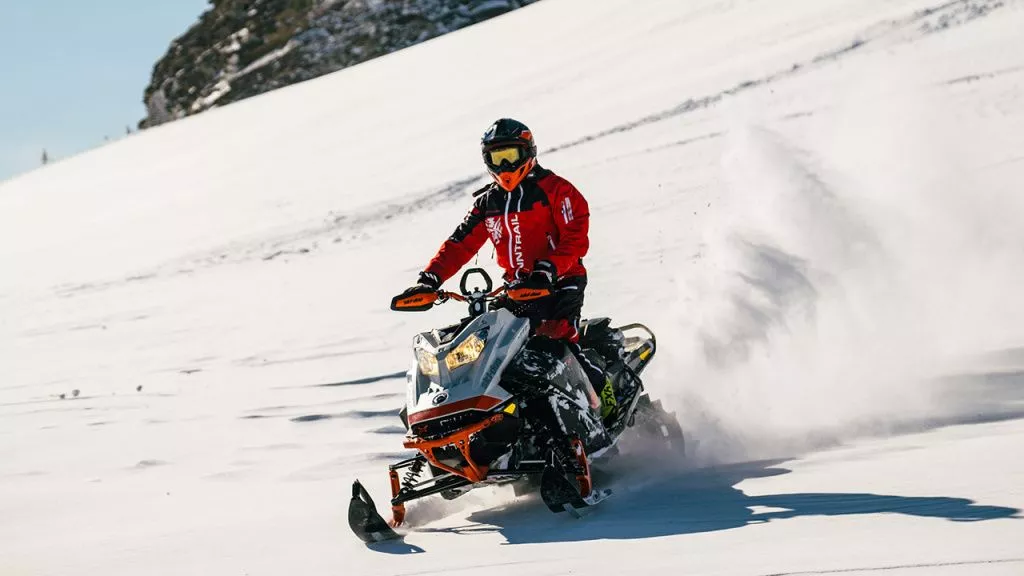 We sincerely hope that you wear high-quality gear when snowmobiling. At least, you should never skip snowmobile monosuit, proper boots, gloves, helmet, and goggles.
If not, get ready for the snow beforehand.
Regardless of weather conditions, on a long day ride, it would be nice to have spare clothing in the arsenal. Take an extra pair of windproof insulated gloves, socks, balaclava, and thermal layer in case the weather turns bad. During stops and lunch time, a hat and sunglasses are the things you might enjoy wearing.
COMMUNICATION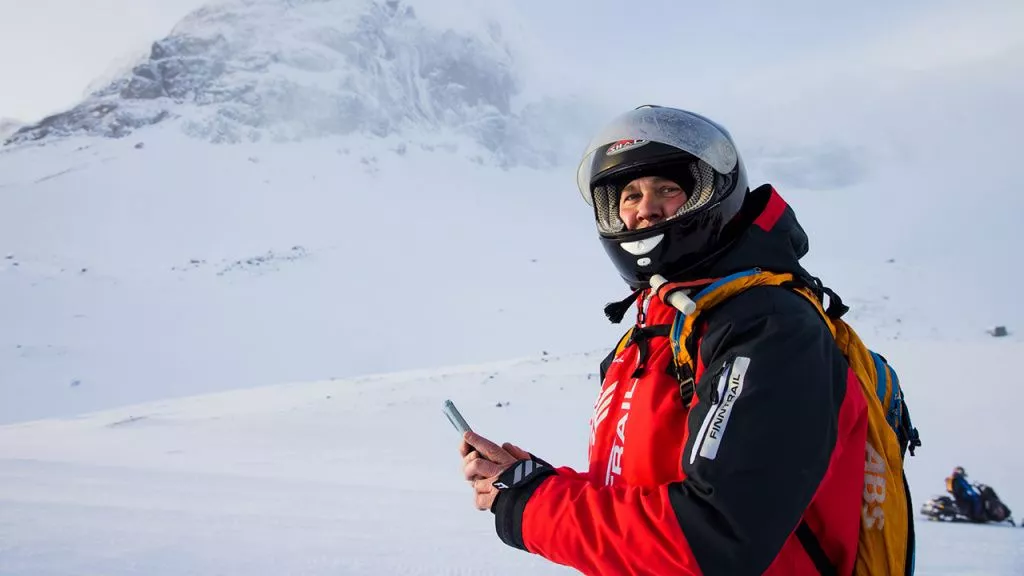 Your smartphone is the most common communication device. However you will probably pass through many no-signal areas. To keep in touch with your riding crew, invest in high-quality two-way radios. Being compact and durable, they are the easiest way to ask for assistance if you find yourself in a sticky situation out of sight. Another helpful tool in case of emergency is a whistle. It is tied on packstrap or your snowmobile overalls for easy access.
NAVIGATION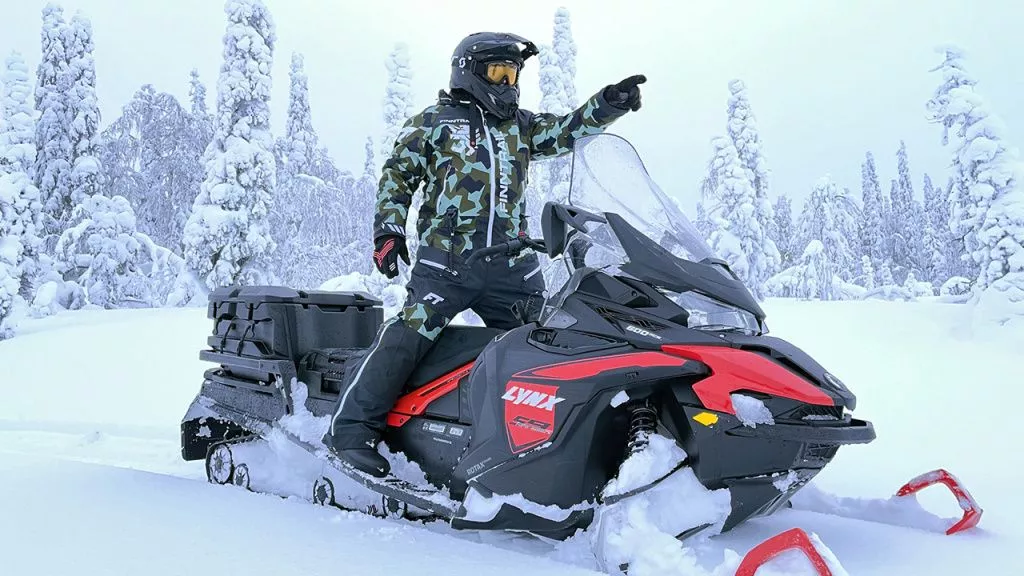 To have a safer and more pleasant experience on the trails, you should attend to navigation issues. It's not impossible that you will get lost, especially when you're riding somewhere for the first time. There are a few ways to keep your route under control - to buy a GPS tracker or download navigation apps. Should your electronic devices accidentally fail, consider getting back to the basics - take a map and reliable old-fashioned compass.
MEDICAL KIT
No matter whether you're planning a short ride or a day-long adventure, don't go without a first aid kit. It should contain everything ranging from sterile bandages and athletic tape, to multi-trauma dressing, antiseptic, disinfectants, painkillers, allergy pills, stomach medicine, antibiotic ointment, just to name a few.
NOTE: This is not an ultimate list - you can always bring something else depending on your personal health needs.
SURVIVAL KIT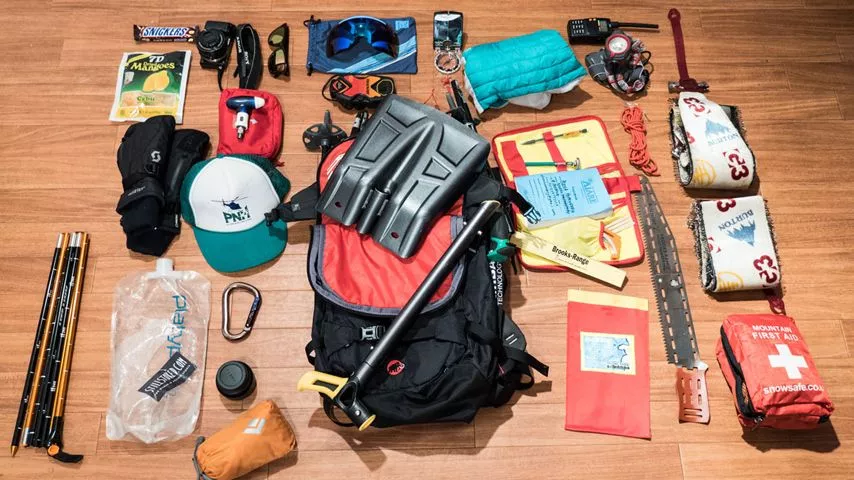 In case your snowmobile breaks down in the wilderness, you'll definitely want to have these items with you. They will help you survive in snowy, windy and cold environments while waiting for a rescue team.
enough water and quick snacks (including lunch and emergency rations)
snowmobile shovel
snow bungee
multi-tool
WD-40
duct tape
hatchet (in case you're stuck in a tree)
fire starters or stormproof matches
rope
probe and transceiver on your body (not in a bag)
emergency flares
tarp (for temporary shelter)
headlamp and flashlight with spare batteries
hand warmers
SNOWMOBILE TOOLS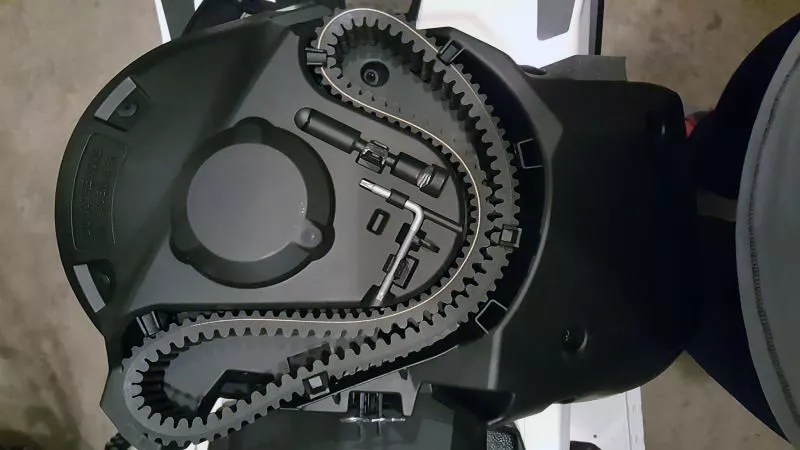 Taking care of yourself is a must. But you should also regularly maintain the snowmobile in a good working order. Your sled is your faithful friend. As long as you look after it, your outdoor life will be lived at its fullest.
Determine ahead all the weak points of your snowmobile and carry spare parts in case you need to fix a problem in the field. At least, you should always have a spare drive belt, spark plugs, extra oils, and repair tool kit.
Finally, never go out without a full tank. If you have a spare place, take an extra fuel can onboard. Believe us, getting stuck in the middle of nowhere-country is not the challenge you'd love to join.
No matter what an experienced rider you are, you should be prepared to encounter every emergency case. The list of essentials onboard varies by the type of riding you do. But all the items mentioned above are a basic asset to any snowmobile adventure.
Stay safe and enjoy your ride!
Sign up for more content like this:
Subscribe to our blog