When To Use 2WD or 4WD modes On Your ATV?
3 November 2022
There is a reason why ATVs often offer both 2WD or 4WD modes, and you should know why they do it to make full use of your quad. Whether you want to know the difference between a 2WD vs. 4WD quad or when to use the different modes, this post will have you covered.

The Benefits of 2WD or 4WD Modes on ATV
When you understand the intended uses of both modes, you can better make the choice of when and whether one of them is needed.
4WD
4WD is needed for backing uphill, steep inclines, and soft and/or slippery areas. So, if you ride moderate or advanced trails, go off-road, hunt, use your ATV for work, or use your ATV in mud, snow, or wet terrain, you'll require a machine with AWD and to have it turned on when engaging in these more challenging conditions.
Off-road
waders
are the core piece of riding gear for ATV & UTV riders
Find out the best look for you
2WD
Since that list covers most of the reasons that someone wants an ATV, you may be wondering what the benefits of 2WD are. It does have some.
If you have a 4WD quad, you will want to shift it into 2WD whenever 4WD isn't needed because it uses up more fuel. 2WD is also most useful when you are transporting your quad. So, if you're on an easier trail, going up a gradually sloping hill, or even in slightly wet or muddy conditions, you can use your 2WD instead.
The rest of the benefits apply when you have a 2WD only machine.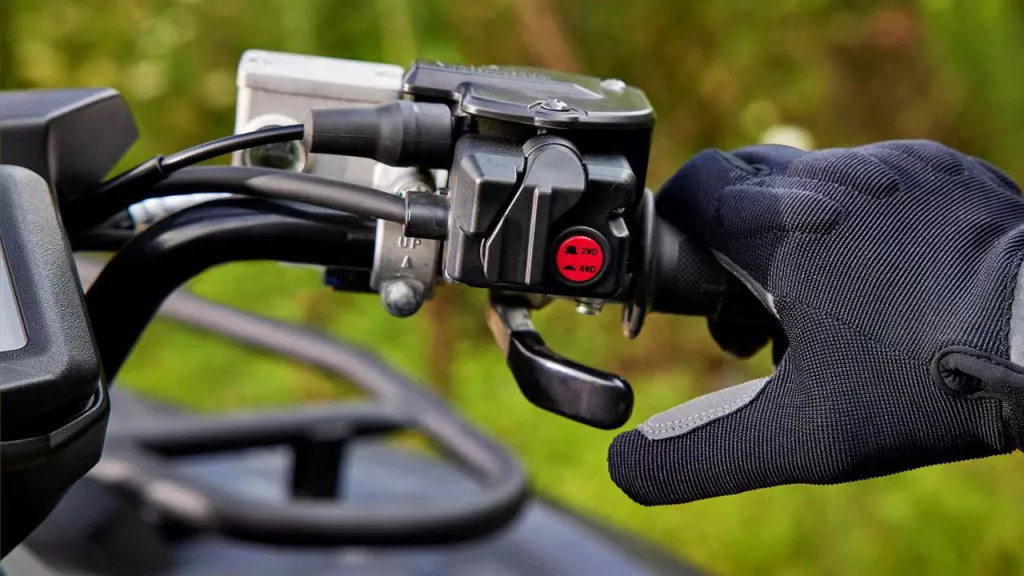 What is The Difference Between a 2WD And a 4WD Quad
A 4 wheel drive quad allows you to ride in the various conditions listed above, and it is physically less demanding to drive. It is heavier and more expensive, but it also doesn't churn the ground like a 2WD drive trying to gain traction.
A 2WD only quad weighs less, which is one of the reasons all youth ATVs come in 2WD. It is safer in the event that the machine rolls over on you. They also offer tighter turn radiuses and nimbler riding. Some people prefer this extra sense of control, though 2WD does require more of the rider. 2WD is better for racing because it offers higher speeds, which is why most sport quads come in 2WD.
So, whether to choose a 2WD vs 4WD four wheeler boils down to age, cost, and how you intend to ride. All minors, unless they are older teens mature enough to ride an adult machine, will need 2WD. If you don't need 4WD because you'll only be riding easy trails or on even terrain on your farm, then you can save money with a 2WD machine.
If you will be riding in rough or steep terrain, tackling significant mud holes, or plowing snow, you'll need 4WD.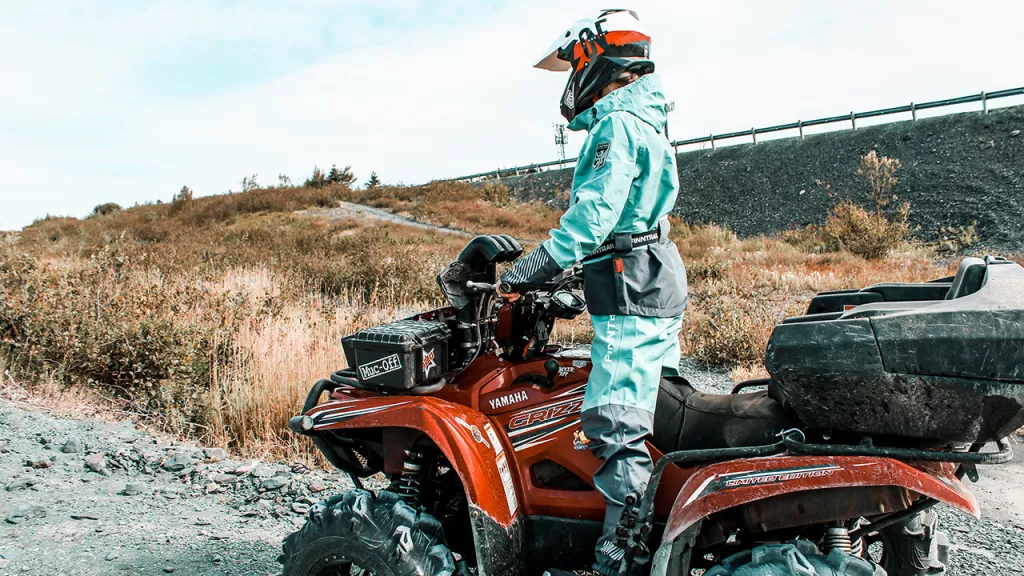 When to Change 2WD or 4WD Mode on ATV
Most four wheel drive four wheelers, particularly modern models, allow you to switch to 2WD drive mode.
You will want to make use of 2WD when 4WD drive isn't needed, which is probably more often than you realize. It certainly isn't needed if you're riding a smooth stretch of terrain or taking your kid out to the trail and want to ride along with them. It also won't be needed when traveling on small hills or in shallow mud holes. By learning when to use your 4WD and turning it on only when needed, you can reduce your gas consumption.
Some quads offer a 4X4 Low setting that is best for when you need more power at lower speeds.
4 wheel drive ATVs that allow you to switch to 2WD will start in 2WD. You need to activate the 4WD when the RPMs are below 3,100 and before you encounter the conditions that require 4WD. If your rear wheels are spinning (have no traction), you'll need to release the throttle before switching to 4WD or you could damage your gear case or drive shaft. 4WD should be engaged when your rear wheels have traction or are not moving.
Once you activate 4WD, it will remain activated until you turn it back off.
Your machine will have a switch to deactivate the 4WD. If you turn 4WD off while the rear wheels have no traction, it will deactivate until the wheels regain traction.
If you notice steering is harder or you can't go as fast as you should be able to, your front gearcase may have locked.