How to Build a UTV on a Budget
13 October 2022
Budgets for UTV builds can get out of hand. Those of us who are into UTV riding know that it can get very costly. Custom UTV builds seem like a competitive environment when searching for inspiration online. Butsome enthusiasts may not have the funds to custom build a UTV from scratch. Which is why this guide proves that it is possible to build your very own custom UTV on a shoestring.
If you have never built a UTV before or need to stick to a budget, these tips will go a long way in making any budget work. It includes aftermarket part sourcing and what you need to do to have the best build for the lowest price.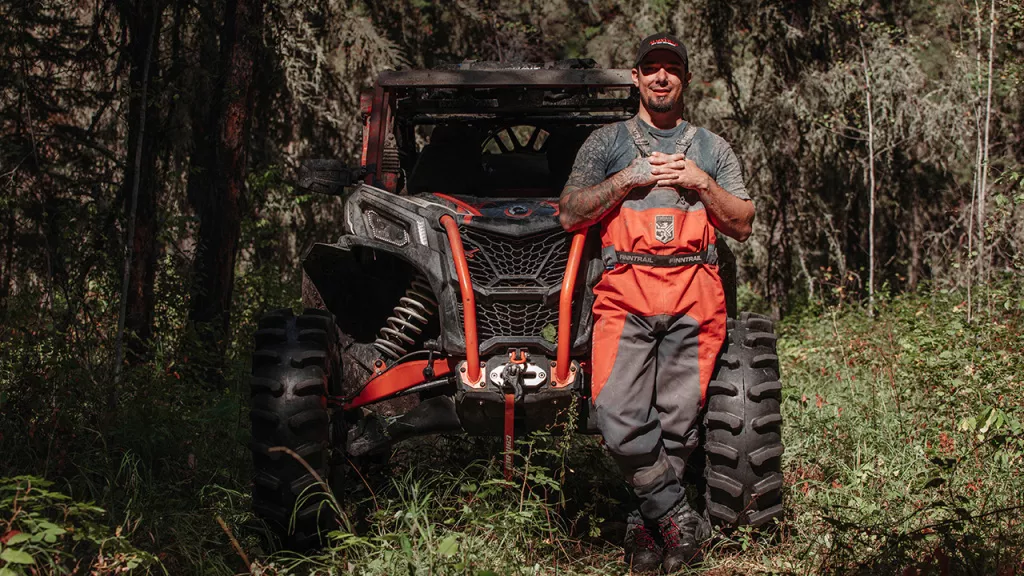 Begin with Your UTV
Finding a base machine is the first step in your custom build. A new UTV costs tens of thousands of dollars but buying used will save you a lot from the offset. Options for which rig depends on how much work you are willing to put into the build. Cheaper rigs are often the ones that are most damaged. But more expensive, slightly used models may need little work to get them performing.
ATV trader is a great way to begin searching for used machines that can be repaired. Local dealerships, social media and online auctions are all great places to search for your ideal base too.
A lot of work is required to get the right rig at a low price. Do not be afraid to wait, or to buy in poorer condition if you're prepared to spend time fixing it up. Bodywork repair, painting and cleaning are simple tasks and can be done by anyone.
Mechanical work including engine, suspension and brakes may be another level to beginners. Only fix these if you have had experience as a DIY mechanic. Using friends who are mechanics to tackle the hard parts during evenings and weekends is a cheaper option. You can offer payment by means of a different favor or pay them solely in beer and food…
Off-road
waders
are the core piece of riding gear for ATV & UTV riders
Find out the best look for you
Move on to Build Plans
Now is the stage where we add the right parts and accessories. But don't rush this process and buy everything, we are on a budget here. Machines are not built in a day; it may take time to find the right parts for low prices - don't be afraid to wait.
Essential items are listed below. Dividing areas of the UTV, enabling you to budget on preferences. This list could cost upwards of $2000, which is an ideal affordable setup cost.
Space for your Gear
When tackling bumpy terrains, your gear needs to stay on your UTV. Building one with storage options is essential, otherwise the cost of a new phone will be much more than one of these. A bed enclosure, cargo box or just a simple door bag can be picked up affordably. New ones cost around $50 or found even less when picking up used.
Occupant Safety
Seat belts can wear over time. So, kitting your UTV with new ones will best protect you, especially when rolling over. Harnesses offer the best comfort on rough trails too. Three- and five-point harnesses can be found on sites like SuperATV and picked up for around $100.
UTV Protection
Getting your rig to a near new condition involves replacing some essential components to leave you with a reliable, safe UTV. Lots of protection equipment is available here, including front and rear bumpers, skid plates, fender flares and more.
Nerf bars are a good start for using on your rig. They have side and underbody protection against rocks and trees. Picking these up for around $300 is essential, plus they look the part on your custom rig
Suspension Components
It can be an expensive task to setup the best possible suspension. But it is known that good suspension kits can still be bought affordably. A-arms lift your UTV build by 1.5 inches and cost around $600, not bad for an excellent ride and look.
Plus, you get all the components to kit your UTVs suspension whilst not forking out on a lift kit. These kits provide a professional finish too. Others know you are being serious, and you know you're saving money.
The Right Axles
An expensive addition to your budget rig, but we consider them essential. Axles are the core workings of getting power to your wheels and guiding you around corners. Base Rhino Axles cost between $200 and $230 and go up to $500 for an X300 model. Despite the price, they do have the best performance.
Windshield
Surprisingly, windshields are affordable and readily available. A half windshield is the cheapest option here and can be picked up between $120 and $250. Half windshields protect you whilst allowing some air through for natural AC.
Lighting
Safety at night is essential and getting the right lighting can save you money in the long run. Lighting is quite affordable, with 3-inch cube LED lamps able to be picked up for $100.
Once your rig is setup using budget friendly aftermarket parts, there are more ways to save money once you head out on trails.
Other Important Budget Friendly Tips
Use the Right Fuel - The engine owner's manual points you to the right fuel. Using it protects the engine and saves you money over high-octane performance fuels.
Correct Tire Pressures – Fuel economy and comfort are both affected when handling tire pressures. Generally, use higher pressures on smooth surfaces and low pressures on rough surfaces.
Correct Tires – If your budget allows, fitting the right tires provides amazing handling for your UTV build.
Recommended Extras
If your budget stretches even further then take a look at some nice-to-haves, but not essential extras for your UTV.
Seating is ideal for those seeking ultimate comfort. New and used seats are quite expensive though and only should be added if your budget stretches this far.
Cab Enclosures for when you are open to the elements also give owners excellent comfort. Front doors, a roof and full windshields enable all-weather driving, even in cold winters. But they do cost a lot.
Bumpers look the part on your build but also cost a lot. They may save you in the long run by protecting body parts and your rig when encountering animals or rocks.
Sign up for more content like this:
Subscribe to our blog