How to Choose the Right ATV for Me
7 January 2022
ATVs aren't one-size-fits-all, and jumping right to the most powerful ones isn't a good idea. You need the right handling, size, and power for the rider's needs at different ages and riding levels and for different types of riding. This post will tell you how to choose the right ATV, covering types, power, and two-wheel vs four-wheel drive.
ATV TYPES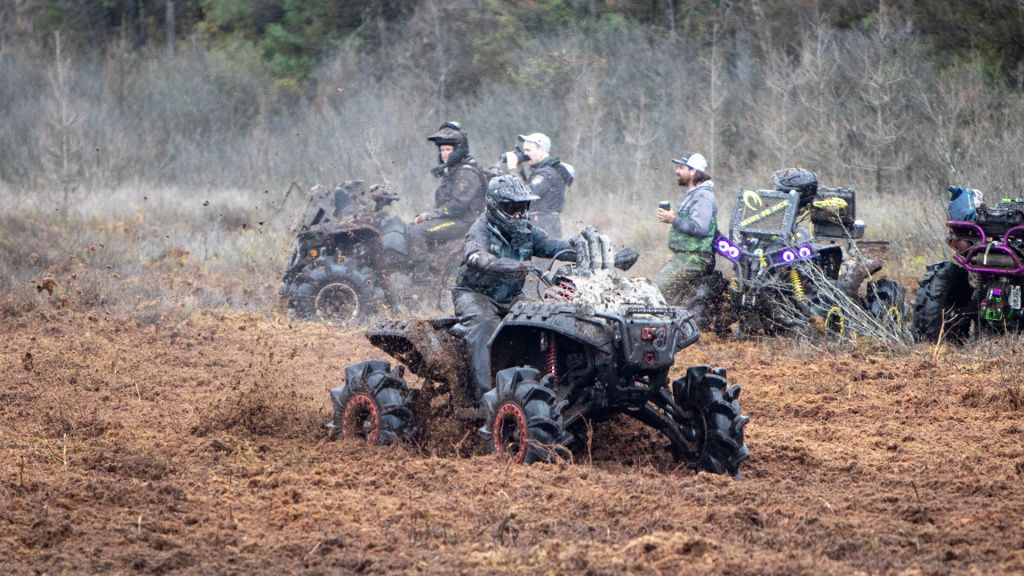 Photo credit: Derek Gardner
There are many types of ATVs, in fact, the selection is ever widening.
Youth ATVs
Pairing ATV size and weight with the rider is very important, and the average ATV is designed for adults. To safely and enjoyably include kids in off-roading, ATV manufacturers make youth sizes that are smaller to achieve an ideal balancefor them to handle correctly, a lighter weight to pose less risk in case of an accident, and less expense.
Having a youth model doesn't mean kids have to feel they're stuck with subpar machines. Manufacturers offer a range of exciting and powerful features for them too.
Entry-level or recreational ATVs
When you're just starting out, it's wise to purchase a simpler machine. There's a lot to learn and get used to with this sport, as well as potential for accidents and vehicle damage when there's a mistake. A less powerful machine with fewer complicated features to learn that is also less expensive will put you on the trail, having adventures, with feweraccidents and without losing a costly investment. You can always upgrade to more powerful or complicated machines after you've mastered this one.
Utility ATVs
Some people use ATVs on farms or for other heavy-duty work. Utility ATVs are made for them, built more with power for hauling and plowing and better handling for slower speeds. That doesn't mean they can't hit the trails and provide you a good time too. In fact, these machines get more equipped for that all the time.
Manufacturers also make sport-utility models to further blend the benefits and style of both. They are extremely versatile machines, suiting the needs of most riders,so they are very popular models.
Sport ATVs
Sport ATVs are carefully designed for speed, stunts, and hitting the wildest terrain. They also look lighter and sportier than the typical ATVs.
HOW TO CHOOSE THE RIGHT ATV POWER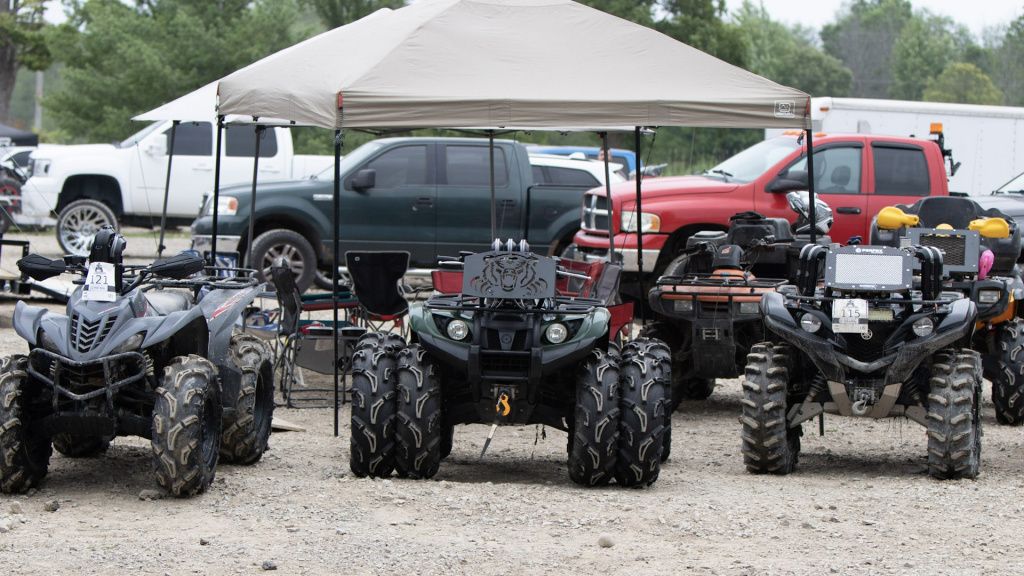 Photo credit: Derek Gardner
ATV power can range from 50cc to 1000cc. That's quite a range to choose from!
50-125cc are strictly children's sizes. Kids under 12 need 50-70cc, and kids 16 and up need 90-125cc.
200-300cc are suitable for larger and experienced teens and smaller adults.
400-500c is a great starter size for most people and a good option for recreational riding, utility purposes, and smaller or average sized adults.
550-700cc is meant for more aggressive riding and utility purposes as well as for taller or heavier riders.
700-1000cc is the most powerful class for the most aggressive riding and the greatest speeds.
Most adults should probably start with 400-500cc unless their weight and height demand something smaller or larger and work up to more powerful models as their experience grows.
ATV
waders
are the core piece of riding gear for off-road riders
Find out the best look for you
TWO-WHEEL OR FOUR-WHEEL DRIVE?
Most adult ATVs are equipped with four-wheel drive with the capacity to switch between four-wheel drive and two-wheel drive. This is very convenient because you can benefit from the best of both worlds.
Some give you the option to make the switch via the press of a button and others do it for you automatically. You can compare the benefits versus cost on models with either option.
If you do find yourself given the choice between a two-wheel drive and a four-wheel drive machine, consider the pros of each.
The pros of four-wheel drive include tackling extreme terrain with mud, water, logs, rocks, hills, and the like, having added strength for utility uses, more traction for better handling at slower speeds, less energy required by the rider, and less damage done to the ground.
The pros of two-wheel drive include reduced cost, lighter vehicle weight, more maneuverability in tight spots, and better turning and steering.
IS THIS ATV JUST FOR YOU?
If you intend to bring passengers, you need to buy an ATV intended for 2 riders. The weight and balance of an ATV are crucial to a safe and enjoyable ride, so if you put two people on an ATV with only one seat, you are increasing the chances of an accident.
If you'll be sharing your ATV with family or friends, will they be able to ride the same ATV as you? It might be possible to compromise a little on power or size to accommodate both riders.
ASK FOR HELP
You can always ask for personalized help on how to choose the right ATV. When you get ready to purchase one, tell the salesperson your experience level, what you want to do with your ATV, and your budget, and let them guide you. You can also get on different ATVs and see what they feel like. You want to feel comfortable on the machine, neither out of control or too cramped.