How to Determine Which Type of Suspension Is Best For ATV
23 October 2022
The best front and rear ATV suspension is the most important part of your ATV setup. Even if you have the best tires, if they aren't connecting with the surface beneath you when driving, they can't deliver power to the ground.
To get the best ATV suspension setup, you need to consider the balance of traction, comfort, and safety. Be wary, there isn't a perfect suspension setup out there, some factors need to be compromised, this guide will explore the best ATV suspension and the different types available.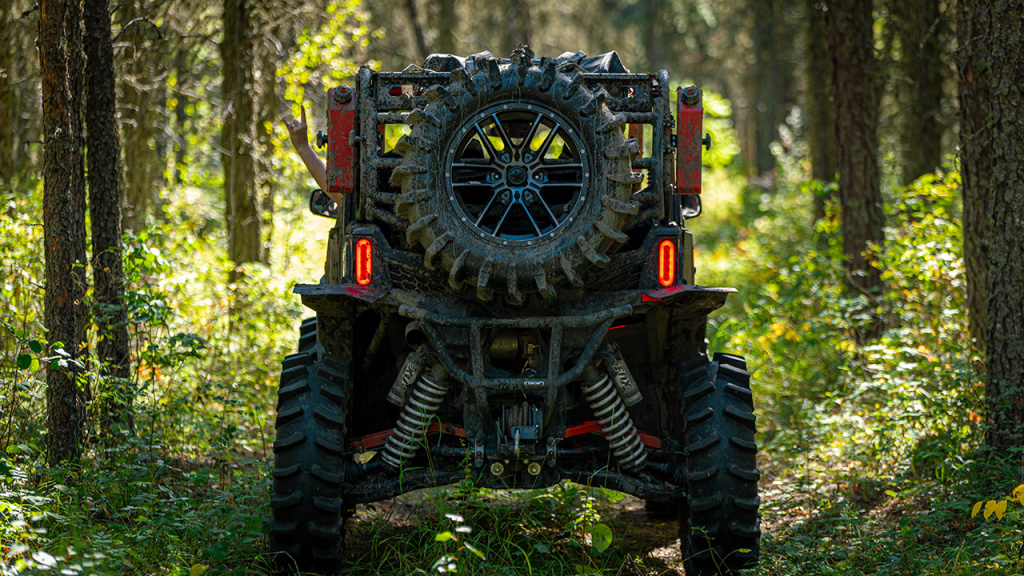 Solid Axle
The most affordable option here, solid axle suspension has been around for 100 years in some form or another. A large travelling leaf spring suspension on the rear of your ATV is great for handling heavy rigs, with fewer issues than other designs. SUVs and trucks adopt solid axle suspension on the rear as it does the job well when the terrain gets tough. Depending on the setup, they do have weaknesses, such as when one side reacts, the other side counteracts the direction of swing, which could limit traction.
Leaf Springs
Levelling up from solid axles are leaf springs. Leaf springs are formed using layers of steel that have the ability to spring up and down. This type of suspensions is used on the rear of ATVs and off-roaders and are stacked in various ways depending on the needs. You can lift the rear your ATV by using blocks acting as a spacer, it is therefore the cheapest suspension to adjust. The downside of lifting is that other components will wear quicker as the forces acted during acceleration will cause axle wrap.
Off-road
waders
are the core piece of riding gear for ATV & UTV riders
Find out the best look for you
Four Link Suspension
Four link suspension uses links to prevent axles moving sideways and forwards and backwards but allowing up and down movements to keep the ATV tires on the ground. A carefully designed four link setups will have a better-quality ride and traction than a leaf spring setup. But it is hard to customize for your ATV to get it working optimally. A lot of tuning is required which involves taking apart and putting back together.
You need to work out where your ATV links are being attached and how long they will be to ultimately work out if the axle is being pushed. With the rear lifting or dropping, pivoting, and if there is body roll during acceleration and steering.
Double Wishbone
Considered the best type of suspension for your ATV, double wishbone is separated on each wheel. Meaning each wheel moves independently and allowing constant interaction with the road surface, but only when tuned correctly. For best traction off-road the front and rear wishbone suspension needs to be combined with coil springs, longer control arms and custom spindles. This involves a lot of cost and fine tuning, but if performed correctly, you get both on and off-road handling, traction, and comfort. It is considered the best suspension type for your ATV.