How to Get Ready For UTV Trip
4 September 2022
If you're reading this post, you're probably aching for a UTV trip or camping trip with your ATV. To make sure you have the best, trouble-free time, read this post to help you plan your trip, prepare your vehicle, pack everything you need, and have fun on UTV vacations.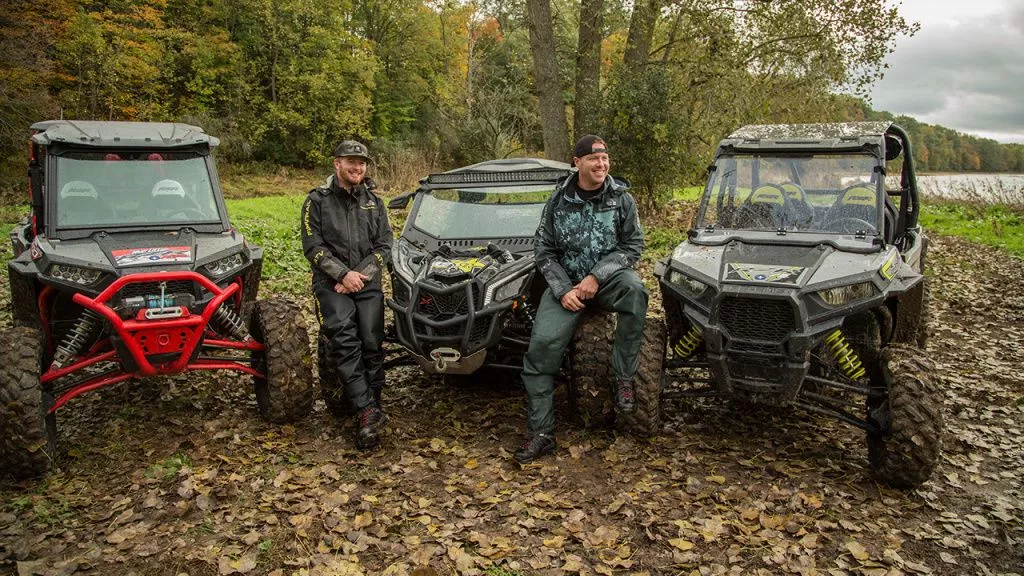 Planning UTV Camping Trips
Pick Your Site Early
Choose where you'll be going well in advance. You need to do research on your site and potentially make a reservation, so you don't want to wait until the last minute. Before you make a reservation or head to the campsite, make sure you've read the rules. They could easily not allow ATVs or UTVs, have a width limit or aftermarket exhaust ban, or not allow you to ride without certain safety criteria being met. You want to find that stuff out while you have time to address the issue to make sure you are actually going side by side trail riding. If you're relying on renting an UTV, make sure the site offers that and find out what is required to rent one at that location.
Familiarize Yourself with The Trail Ahead of Time
Research the available trails so you are prepared for tricky parts, can plan your four wheeler trail riding stops, and can choose which fun things you want to explore.
Don't Forget the Campsite
You'll want to know the location of the campsite and the amenities provided. Will you have water or a safe way to cook? Many people prefer campsites with public restrooms. Some campsites also offer laundromats and general stores. Look into electricity. You may need or want it. It's a necessity for those with electric vehicles.
Check the Weather
You may need different clothing, a different riding plan, and to prepare your vehicle depending on what the weather is like when you get to the trail. It helps to watch the 10-day forecasts and keep checking in the following days and the morning of your UTV trail riding trip to make sure you're prepared.
Tell People Where You're Going
This is about more than bragging. This is safety. You want to make sure other people know where you're going, and if you'll be straying far from your campsite to hunt, fish, ride, whatever, make sure people know where and when you'll be going in case of emergency.
ATV
waders
are the core piece of riding gear for off-road riders
Find out the best look for you
Preparing Your Vehicle for the Trip
A little while before your trip, give your ATV or UTV a pre-ride inspection to be sure it's ready to go. We say a little while so that if you discover something needs to be repaired, you have time to fix it. If you discover there will be rain and probably mud/puddles during your UTV trip or unusual heat or cold, you should take this time to make sure your vehicle is ready for the weather.
Packing For UTV Camping
It is very difficult to determine what all to bring with you. On a UTV trail riding trip, it always seems like you're bringing too little or way too much. These lists will help you get it as close to perfect as any of us can. We're off-roaders, not psychics, nor do we have magic storage compartments that could hold everything we may be tempted to bring. The goal is to cover your potential wants and needs while still keeping your storage on the lighter side.
Tip: Factory storage compartments probably won't cover it, but you can add on storage boxes/bags or even tow a trailer.
Bring clothing, safety gear, and things you need for your person:
Helmet with/and eye protection
Gloves (more than one pair)
Boots and thick socks (Bring wading boots too if you're going in the water)
Waterproof jackets
Layered clothing
Sunscreen
Bug repellent
Any medications you may take
An off-road GPS and/or a map and compass
Phone and phone charger
For UTV camping gear, you'll need:
Tent with a rainfly or tarp
Sleeping bag
Chairs
Camping lights
Cooking supplies
Pocket knife
Toiletries
Biodegradable soap
Plenty of water (and maybe some Gatorade, particularly if you're camping in hotter weather)
Nonperishable foods and foods you can bring in a cooler
Fire starting materials
Fire extinguisher
Trash bags
For trail riding side by side emergencies, bring:
A well-stocked first-aid kit
Emergency contact list
You'll also need tools and spare parts in case your UTV needs repair:
Flashlight
Winch and tow strap
Tire repair kit
Air compressor
Extra gas (for longer rides or extended stays)
All-purpose screwdriver
Pliers or vise-grips
Allen wrench set
Spare hardware, nuts, and bolts
Spare spark plugs
Spare axle
Spare ball joints
Spare drivebelt
Spare tie rods
Spare tire
Zip ties and duct tape (Yes, these handy "tools" can help you fix a wide range of hard-to-fix problems on your UTV and even serve as first-aid in a pinch.)
Sign up for more content like this:
Subscribe to our blog