How To Keep Mud From Sticking To Your ATV
18 October 2022
Quads need to be cleaned often if you want to keep them in good shape. It's crucial. Can't be skipped. No matter how much you want to. We're going to admit: cleaning is a pain. How many of us want to do it? Thankfully, there are ways to keep mud from sticking to ATVs and UTVs so the cleaning is much easier.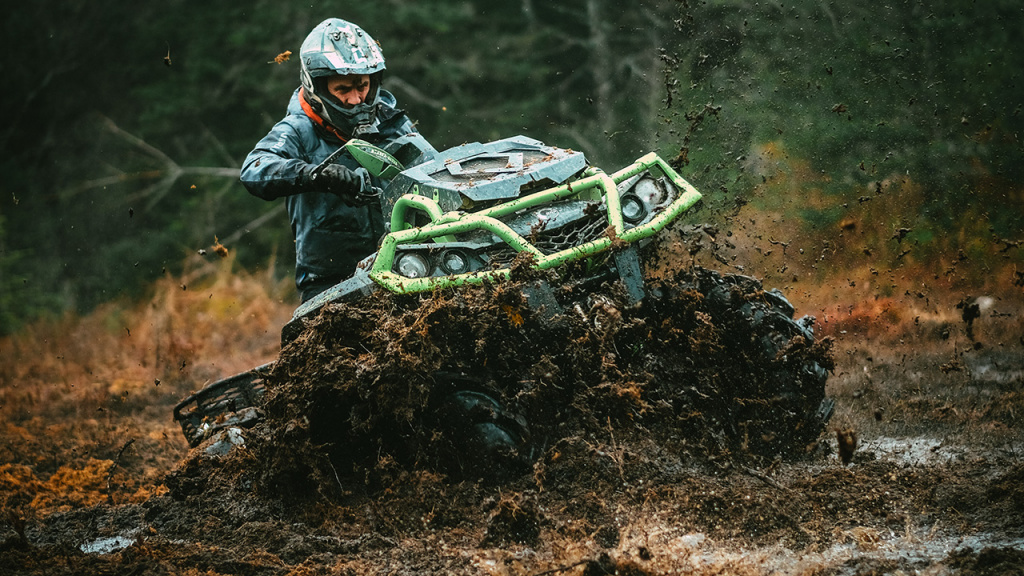 How to Keep Mud from Sticking to UTV and ATV
There are actually many ways. And none of them involve avoiding mud. I mean, come on, we're off-roading. There's going to be mud, and we're going to go after it.
Keep it Cool
The first thing to do is to park your ATV in the shade as much as possible. It's a tiny step to making mud easier to clean because it stays cooler and hardens less. This will just help you get to wherever you're going to clean it or make it easier to clean when you return from a weekend trip. It's also good advice for your quad in general because it will keep the paint from fading.
Regular Coatings
Most of the options involve applying a coating on your ATV to make dirt, debris, snow, and mud stick less securely on the machine so they can be more easily washed off. You should be able to give your quad a spray with low pressure water and the mud be gone. Makes cleaning seem a whole lot easier, doesn't it?
Mudslinger, EZ-Clean Nano Mud Guard, and SC1 are products made specifically to make your quad easier to clean. These sprays will also enhance the machine's shine, remove stains, and protect it from UV rays that can dull its paint and plastic.
ATV
waders
are waterproof & breathable riding gear
Find out the items that suit your needs
You can also use:
Lucas Oil Slick Mist Wax
Formula2000
Plexus
Armor-All
Pledge
Mop & Glo
Tire foam
WD-40
Motor oil
Apply any of these products right after cleaning your machine. They will adhere best to a clean surface and might make present dirt harder to remove.
Read the instructions on products you purchase and make sure you use them only on surfaces that it is safe to use them on. Some will work on pretty much anything, others may only work on metal or plastic.
Make sure that you don't apply lubricants to your brakes or spray anything on your switches and electrical components.
Foam Barriers
PowerMadd makes a Mud Free Foam that you attach to your vehicle to keep mud from going inside it. This will keep more mud on the outside of your machine where it can cause less damage and it is easier to clean. You will need to use this foam in conjunction with another topical treatment for the entire machine if you want the entire quad to be easy to clean.
Permanent Film
There is a film you can apply to your quad that will last 10 years, which is the usual lifespan of these machines. It is like covering your ATV with a wrap, but it's clear and intended to protect your quad from dirt, UV rays, and corrosion.