Needed Before You Ride: Registration, Certificate, Etc.
29 August 2022
So, you've got your quad and your gear, and you're ready to ride. At least, not quite. There are some documents you need to bring with you to be legal, safe, and free to go adventuring. This post will cover the vehicle registration, certificate of title, and other things you need.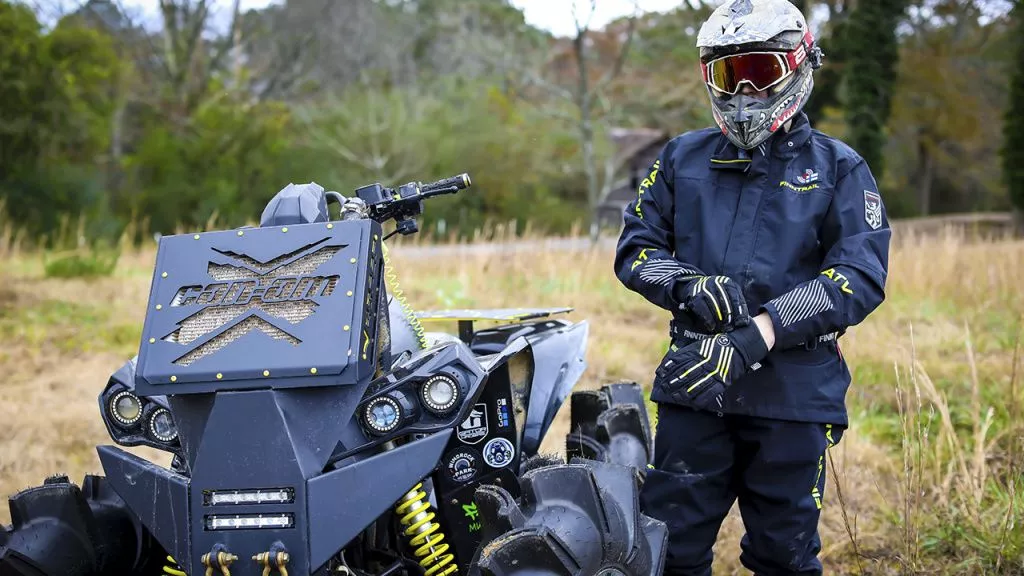 Papers You Need Before You Ride
ATV Registration Papers
The laws vary depending on your location, but you usually must have the ATV registered before you can legally ride it. You'll need to check out your local laws to determine whether it's necessary for your intended use and what is required to your ATV registered. You will usually be given one or more stickers that need to be applied in very specific spots on your vehicle. Despite the stickers, it is also advisable to bring your vehicle registration paper with you on every ride.
ATV Driving License
It's natural to ask the question, "do you need a license to drive an ATV?" There isn't a simple answer. Whether you need a driver's license depends on your local laws, if you'll be crossing any streets, and whether you'll be making your ATV street legal. If it is required, you'll need to be sure to bring it with you on every ride.
ATV Title Certificate
It is a good idea to always have your UTV or ATV certificate of title with you on your rides. If you plan to visit trails or parks, they may need to see your title. And, unfortunately, ATV theft is pretty common. This means you could easily be stopped and asked to provide proof that you own your vehicle. It'd make your life much easier if you had your valid ATV title certificate available as proof.
Off-road
waders
will keep you dry and safe in water and mud
Find out the best look for you
ATV Rental Agreement
If you rent your ATV or UTV, you'll need the rental agreement to prove you have the right to ride that vehicle. Have it with you for each ride even on an entire weekend trip or vacation.
ORV Safety Certificate
If you want to be sure you and your family know how to ride safely, you can take a safety course and be given ATV certification to prove it. This will usually be something you need to do for yourself, just because you want to, but some trails and parks will require ATV or UTV certification before you can ride. This may be particularly true for minors.
OHV Insurance
Depending on your local laws, you may be required to have insurance to get registered. If so, you'll have an insurance card just like you do with your car, and it'd be a good idea to have with you on every ride. Find out whether you need an ATV insurance or not.
Trail Pass
When you ride in certain areas like trails or parks, they may give you a pass to prove you are supposed to be riding there. If they do, make sure it is in your vehicle for each ride on their property.
Identity and Emergency Info
ATV riding involves risk of accidents, break downs, or getting lost. It is wise to have some form of identification such as your driver's license or an ID and emergency contact information on your person, just in case you find yourself in a jam.
Map
Have some form of map to help you prevent getting or staying lost. Old-fashioned paper maps and a compass will serve you even if technology fails. But a GPS is a handy tool to have. You might bring both to cover all possibilities.
ATV Owner's Manual
If something happens to your ATV on the trail, you may need some of the instructions or specifications in the manual to perform repairs. You might be able to find the information online, but you'll be prepared for all eventualities if you have your manual.
Researching Your Local Laws
The information may be available online, but unless it is from a reputable source and has been published very recently, you shouldn't rely on it. Laws frequently change. Contact your local authorities or local off-roading clubs for guidance that's current.