Which UTV Should I Buy? First Time Buyer's Guide
9 August 2022
Asking yourself, "Which UTV should I buy?" Choosing between all of the UTVs out there can feel pretty daunting. There are many makes and models to choose from with a wide variety of capabilities and features to consider. Read this post to make your first purchase much easier.
What Purpose Will the UTV Be Used for?
UTVs are increasingly being made to be suitable for a combination of activities, which is great, but you should still consider your primary use for the vehicle to make sure you're getting the capabilities and features you need.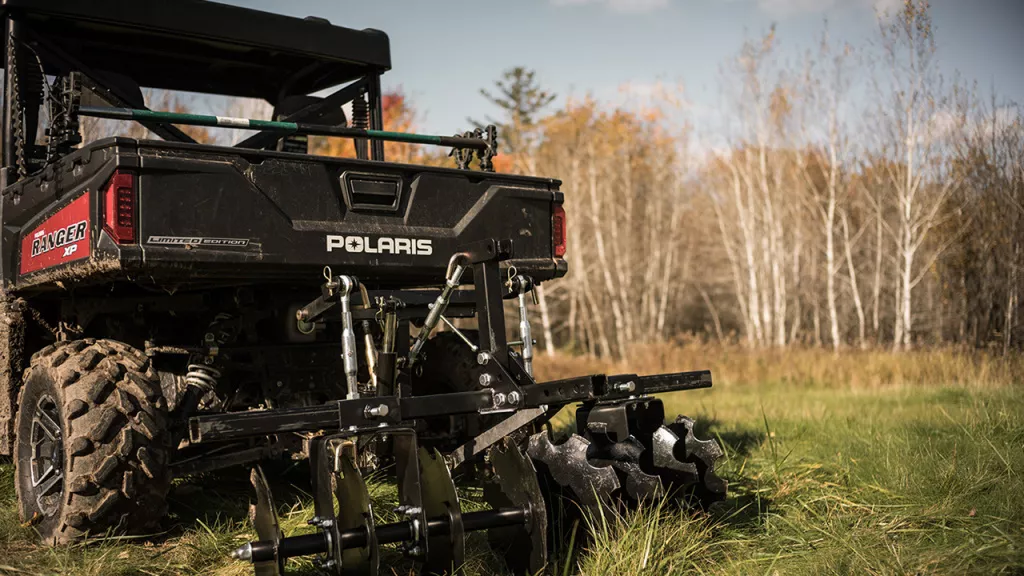 Utility
If you intend to exclusively or mostly use your UTV for farm work or hauling, you'll need a machine with hefty towing capabilities and storage capacity and a trailer hitch, and speed and cornering probably won't be very important to you.
Consider the layout of the machine. If you'll be getting in and out of the vehicle often to work, you'll want a different machine that someone who intends to mostly joy ride on theirs.
More as a tool than just for fun: Can-Am Defender, Polaris Ranger, Arctic Cat Prowler, Yamaha Viking.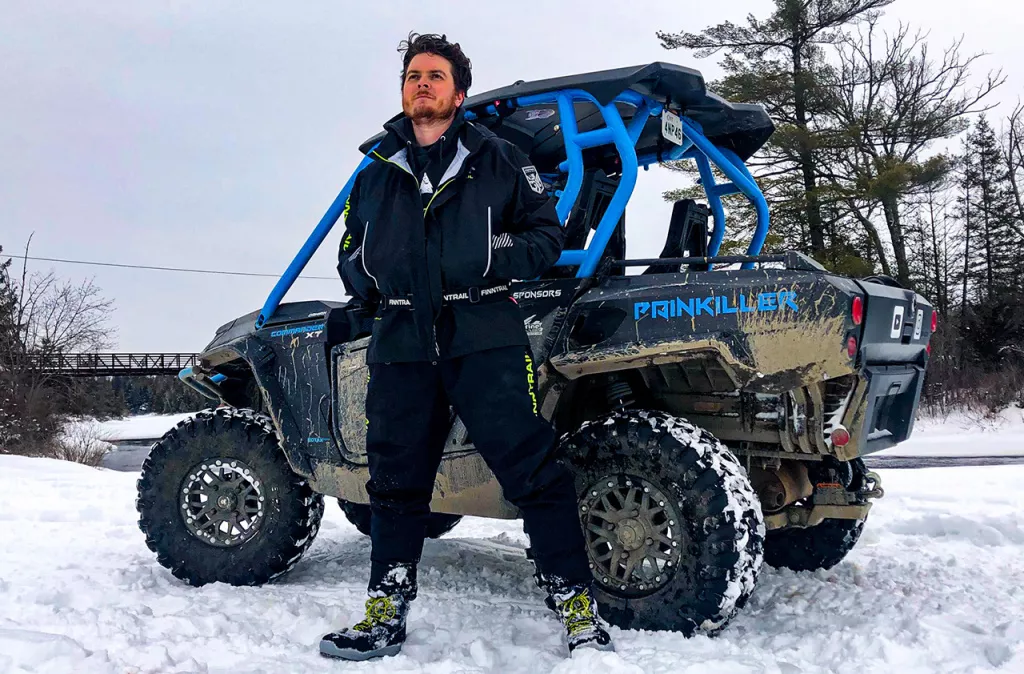 Recreation
Recreational UTVs are designed for camping trips, hunting, and family outings. They're intended for fun, often with multiple people, and for storing and hauling more than an ATV is capable of doing. They'll reach higher speeds, corner better, and have better suspension than utility UTVs.
Great for both work and play: Can-Am Commander, Polaris General, Honda Pioneer, Yamaha Wolverine.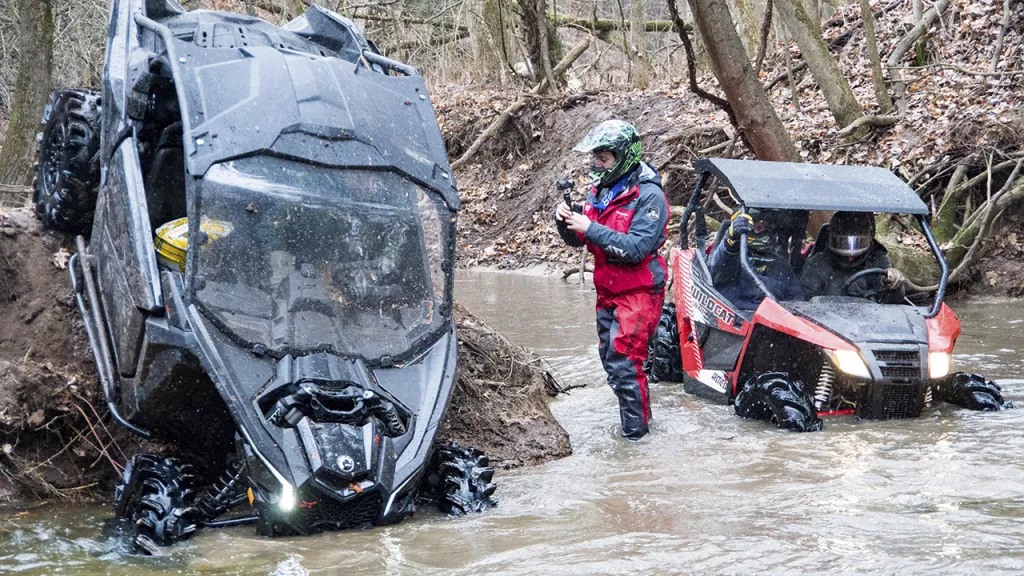 Sport and High Performance
Sport UTVs are more like ATVs made for the toughest terrain. They're more expensive than other UTV models and won't offer much for someone who wants to haul, store, or do work with their UTV. They do offer greater horsepower, racing suspension, and fast speeds.
If you go with a sport UTV, you'll have to choose between turbo and non-turbo models. Turbo models offer the most power and fastest acceleration.
Best for hitting the trails: Can-Am Maverick, Polaris RZR, Arctic Cat Wildcat, Honda Talon, Yamaha YXZ1000R.
Off-road
waders
will keep you dry and safe in water and mud
Find out the best look for you
The Engine and Power-to-cost Ratio
Don't automatically assume that more is better. Larger engines offer you more power, but they also cost more and require greater skill to ride safely.
Determine how much engine power you actually need to reach the speeds you want, haul what you need, carry the number of passengers you intend to bring along, and ride on your intended terrain, such as in sand.
Consider your requirements and your budget and find a UTV that does what you need and want without blowing money on a vehicle that's overkill. 800cc and less is fine for farm work, camping, and your average family adventure.
Seats
UTVs come with a wide variety of seat choices, ranging from 1 to 6 seats.
You'll certainly need enough seats to bring everyone you intend to, but extra seats add unnecessary weight that makes your UTV drive differently and makes it more dangerous in the event of an accident. You can use seats for storage and hauling, but if that's all you'll be using them for, you'd be better off with a model with a cargo bed.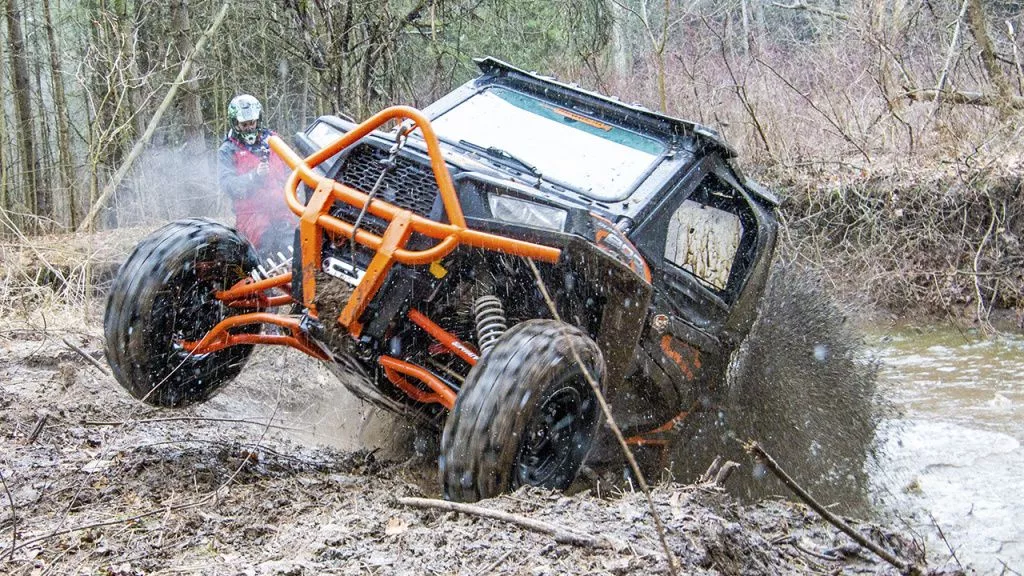 New or Used Vehicle
If you need or want more vehicle than your budget allows in a new model, you can purchase a used UTV. These can be excellent machines, if you make a wise purchase, so don't hesitate to find yourself a great deal.
Before you take the plunge, consider if used is really best.
New models come with warranties and will need less maintenance, which could save you some money. You could always search around for the best deals and seasonal sales to buy a new model at a more convenient price.
If you don't want to wait, or the benefits of buying new don't make up for the price to you, just follow some tips to make the wisest used UTV purchase.
Consider the overall condition of the vehicle, the way the owner sells it, and their behavior to get an idea of the care they've given the vehicle as well as their trustworthiness.
Don't be shy about asking questions. Don't be downright rude or accusatory, but do feel comfortable asking the questions you need and deserve to know about the vehicle. This includes asking for details about and even asking to see proof of their maintenance routine. Ask that they don't have the UTV running when you arrive. If you couldn't ask ahead of time, be wary if you arrive and the UTV is running. This is often a tactic used to cover a poorly functioning engine.
Inspect the vehicle yourself, outside and inside. Look for signs of leaks, check the fluids, inspect the grease fittings, and see if the nuts and bolts are tight and in good condition. Check the suspension of hairline cracks. If they've added aftermarket parts, does it look like they installed them correctly?
Test drive the UTV. See how everything works and listen for weird sounds, feelings, and smells. They may ask you to have the UTV back at a certain time or to leave your car with them while you ride, and that is them being safe like you are being by following these tips.
Learn more about buying a used ATV and discover the ultimate buyer's guide with checklists.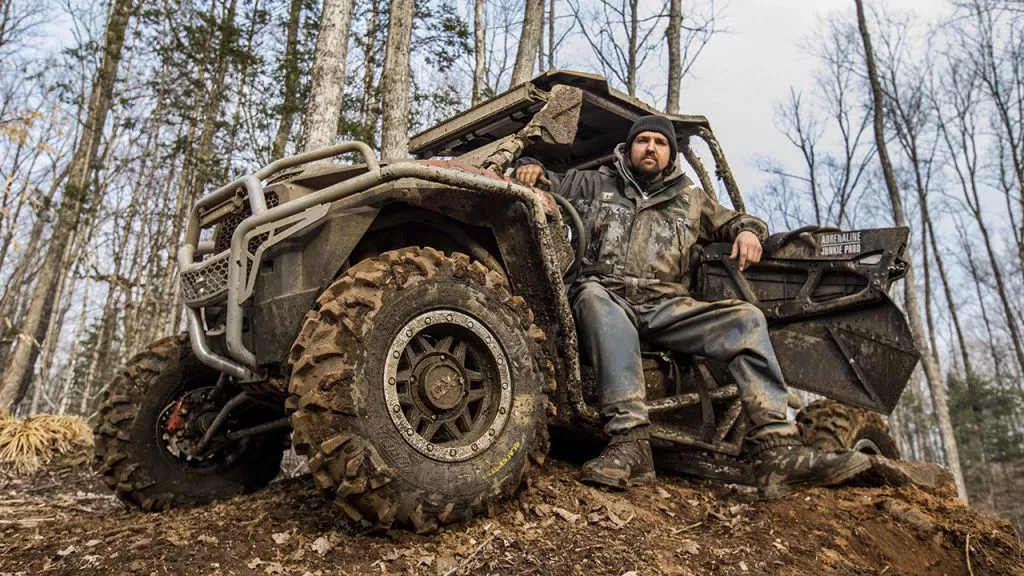 Features and Accessories
Adding accessories is one of the many fun aspects of owning an ATV or UTV, but UTVs offer the widest selection of features and accessories to choose from.
You can choose from cab heaters, fully enclosed cabs, GPS units, wheels for various applications, performance upgrades, storage upgrades, stereo systems, lights, and add-ons to perform different tasks.
If you live in a mild climate, a heater may not be important to you. A fully enclosed cab may or may not be helpful to you depending on your use of the vehicle. Or they may make or break your purchase.
Determine what is a priority to you and what isn't to choose the right model for your needs and your budget.
Sign up for more content like this:
Subscribe to our blog