How to Choose the Best ATV / UTV Sound Bar
21 October 2022
Off-road riding is fun and thrilling. Thanks to the maneuverability and speed, taking your ATV for a ride can be adventurous and exciting. However, whether you own an ATV or UTV, there are a few ways to improve your off-road riding experience, and one way is to go with a sound bar.
Installing a sound bar to play your favorite music while having a good time in your ATV makes your ride more fun and enjoyable, but how do you choose a sound bar for your ATV?
Here are a few features to consider when choosing the best ATV/UTV sound bar.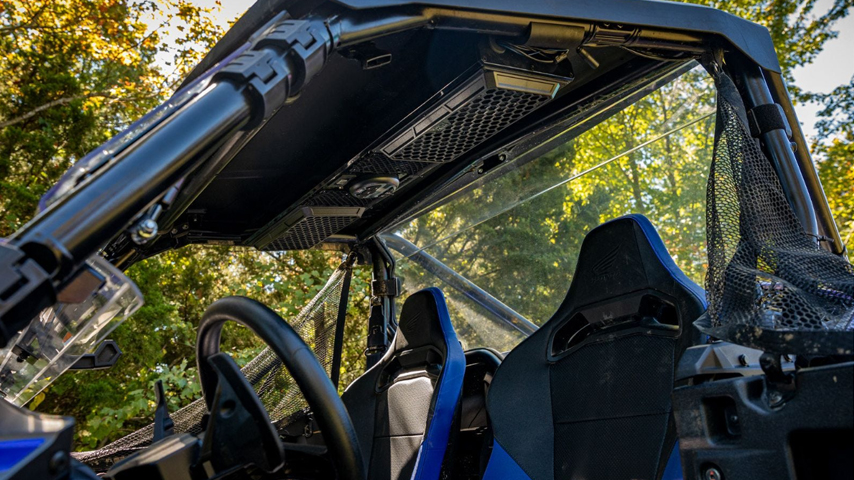 Sound Quality
The sound quality of your sound bar is one important factor to consider when choosing a sound bar for your ATV. ATV sound bars are available with different numbers of speakers, ranging from four to ten, for enhanced sound quality and volume. However, the number of speakers doesn't necessarily dictate a bar's sound quality or volume. You may need to test-run a sound bar to know the best ATV sound bar with bass, impressive volume, and sound quality.
Additional Components
Additional sound bar components are important for improved performance. However, while some sound bars offer some of these components in the sound bar, aftermarket parts may be needed to be fit into the sound bar. Hence, it is necessary to know the additional features of your sound bar before investing in it.
Common sound bar enhancements include a built-in amp, subwoofer, Bluetooth, USB ports, tweeter, remote control, and wireless capabilities.
Off-road
waders
will keep you dry and safe in water and mud
Find out the best look for you
Durability
Sound bars for ATVs should be more resistant to impacts than sound bars in other vehicles since an ATV is operated under hard conditions. Hence, you want to consider durability when choosing a sound bar for your ATV. Ensuring your sound bar can withstand the mud and water flying around when riding.
Marine-grade speakers are the best for this. They are waterproof and can resist dirt, sand, snow, and other elements. These speakers are also strong enough to withstand your vehicle's bouncing and vibration. Also, go for a tightly sealed system for improved durability and longevity.
Easy Installation
The ease of installation is yet another feature that separates sound bars from one another. Many sound bars are easy to install, as they come with a universal installation package. But others are installed differently and require some modifications.
It is wise to consider the installation method before investing in a sound bar. Regardless of the installation method, every sound bar comes with installation instructions and materials to guide you through the process.