Digital Gift Cards Are Now Available at FINNTRAIL
26 December 2022
This is something we've been asked so many times for, and here it is. We are happy to announce the launch of FINNTRAIL Digital Gift Cards, just in time for the holiday season.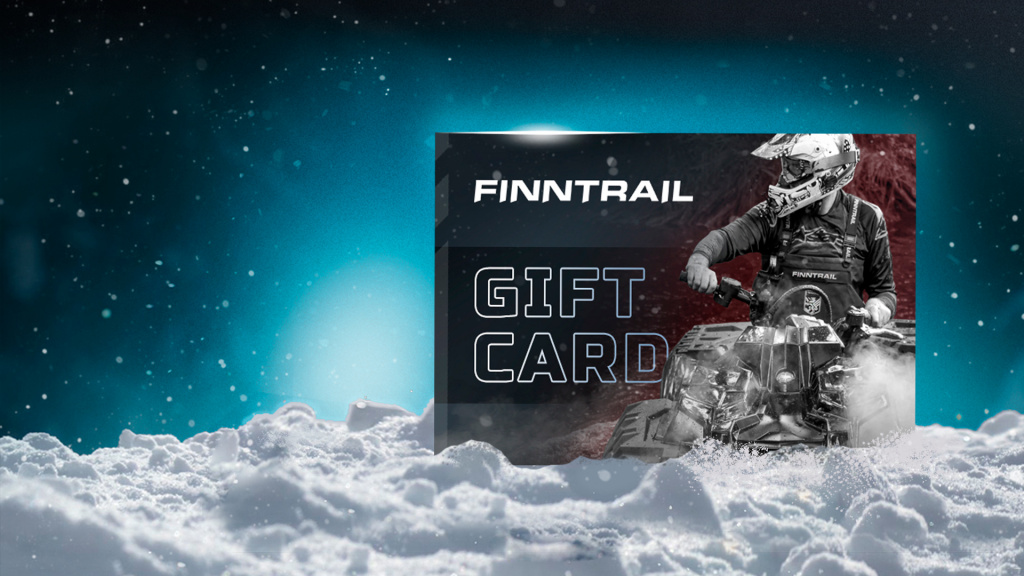 Give a Gift of Choice
Are you looking for a last-minute gift that won't compromise quality?
Do you know a buddy who you never know what to get?
Or are you concerned about buying the wrong size / color / design for your dear giftee?
Whatever the reason, if you can't decide on the perfect gift, let them choose with the FINNTRAIL Digital Gift Card.
How to Buy a Gift Card
It's easy. FINNTRAIL Gift Cards are available for purchase through our website in the United States and Canada. To make an order, follow the link.
Choose the value of the card or enter the amount you want to give. As soon as the transaction is completed, you'll receive a confirmation email with a Gift Card attached. We've made it printable in case you want to give it face to face.
How to Use a Gift Card
A Gift Card can be redeemed online for any item on www.finntrail.com from waders to accessories. Your giftee can use it many times until the balance on the card is zero. Please note, the Gift Card may only be redeemed within the country and currency in which it was originally bought.
To find out more, please read our FAQ.
HAPPY GIFTING!