2023 Off-Road Gear Guide
24 August 2022
Amazing off-roading fun is also serious business. When you get out there, you want to be prepared for maximum thrill, the least hassle, the most safety, and ideal comfort. This off-road gear guide will prepare you for all of the above so you have the best outdoor adventure.
Riding Gear and Appropriate Off-road Clothing
Depending on when and where you'll be riding, you may need different sets of riding gear.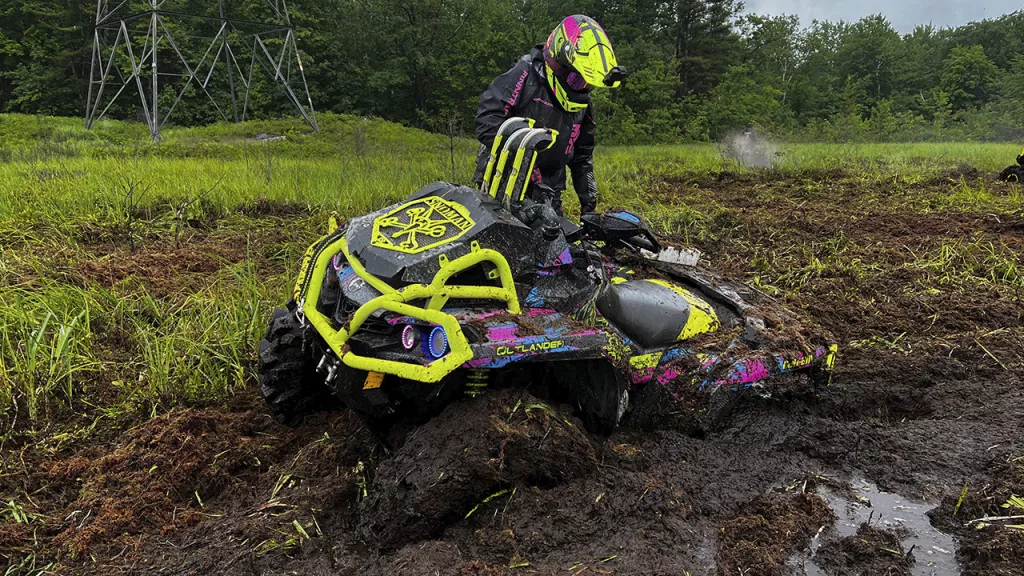 Where
For hardcore mudding, prepare to keep yourself completely dry, warm, and ready to encounter water, mud, and debris. A set of waterproof ATV waders and a jacket will definitely serve you better than casual pants and coat as they have an abrasion resistant design to keep you much more comfortable and safer in wet conditions.
For recreational trail riding and ATV camping with family and friends, you won't need the highest protection against elements. Consider a lightweight suit for outdoor activities.
When
You can go off-roading whenever you want, in any season and weather conditions.
In warm summer days, start with long sleeves and super breathable lightweight pants. Even if it's hot, you still need the protection from branches, bugs, and debris. Your clothes should also provide UV protection and keep the sun from baking down onto you.
In mild mid-season or cold winter, you may wear the same set and adapt to the weather changes with just switching the base and middle layers.
Learn how to use layering, wear light thin clothes, and still beat the cold.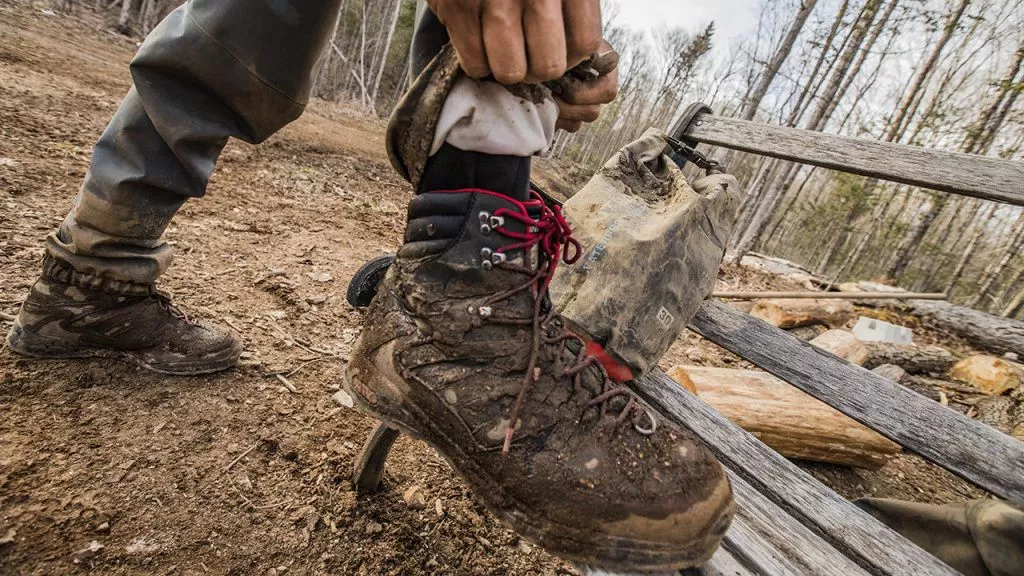 Footwear
When riding your four-wheeler, you need boots with excellent traction. There are actually two main options: ATV wading boots with stockingfoot waders or rubber boots with suits and casual pants.
Whatever you pick, make sure your boots should be purpose-built for ATV/UTV riding. Discover more helpful tips on how to choose the best off-road footwear.
Accessories
And finally, whatever the journey, you'll also need an ATV helmet, goggles, and ATV riding gloves. These are essential to your safety, protecting you in an accident, protecting your eyes and your visibility, and helping you comfortably and safely grip the handlebars and controls.
Off-road
waders
will keep you dry and safe in water and mud
Find out the best look for you
Travel Snacks
You'll want, and sometimes need, water and snacks as part of your off-road gear. Bring:
energy bars
granola bars
jerky
trail mix
cheese
nuts
water
sports drinks (if it's hot out)
Non-perishables are excellent, bring some, but don't forget you can bring a cooler with cold water, fruits, and cold foods.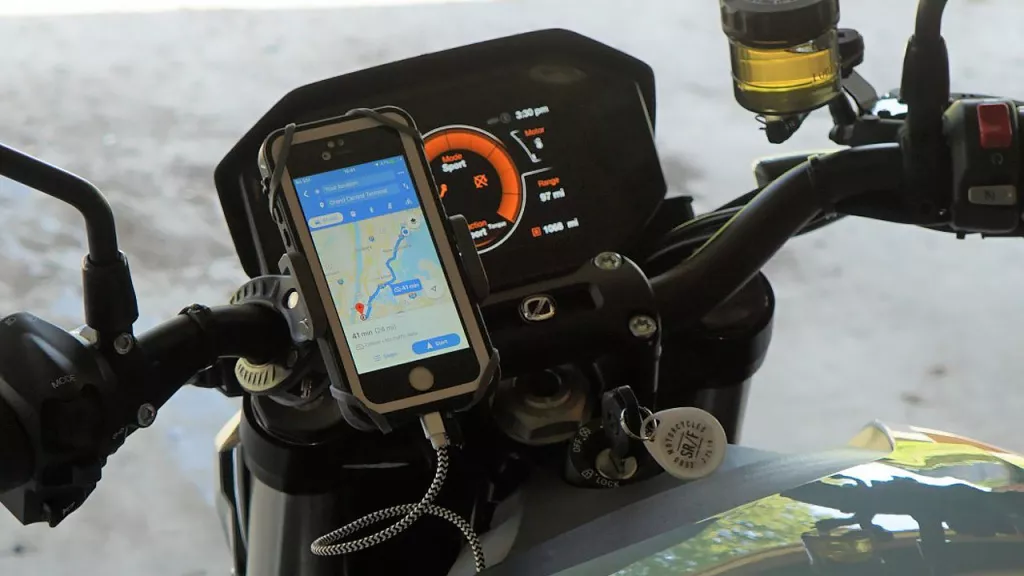 Off-road Gadgets
Off-road gadgets can make your ride more fun, worry-free, and safer.
ATV GPS tracker
An ATV GPS tracker can help you find your way if you're lost out in who knows where your adventure took you, find your ATV in the event of a theft, and be found in the event of an emergency. That makes ATV GPS trackers one of the most important gadgets to purchase. Some ATVs have trackers built-in, so check to make sure this step isn't done for you.
Walkie Talkie/Radio
Being able to communicate with other riders helps you share your adventure in real-time, despite the noise of the ATV. You can comment on views or tricks at the moment they happen and talk and make jokes while you ride. They also allow you to notify other riders of riding changes, trail hazards, and emergencies. Depending on the type of radio you get, you may be able to talk to just your riding group or anyone within a certain radius.
Portable Power Station
If you'll be camping with your ATV, you'll love this gadget. Portable power stations can charge your cell phone or camping goodies like electric grills and coffee makers.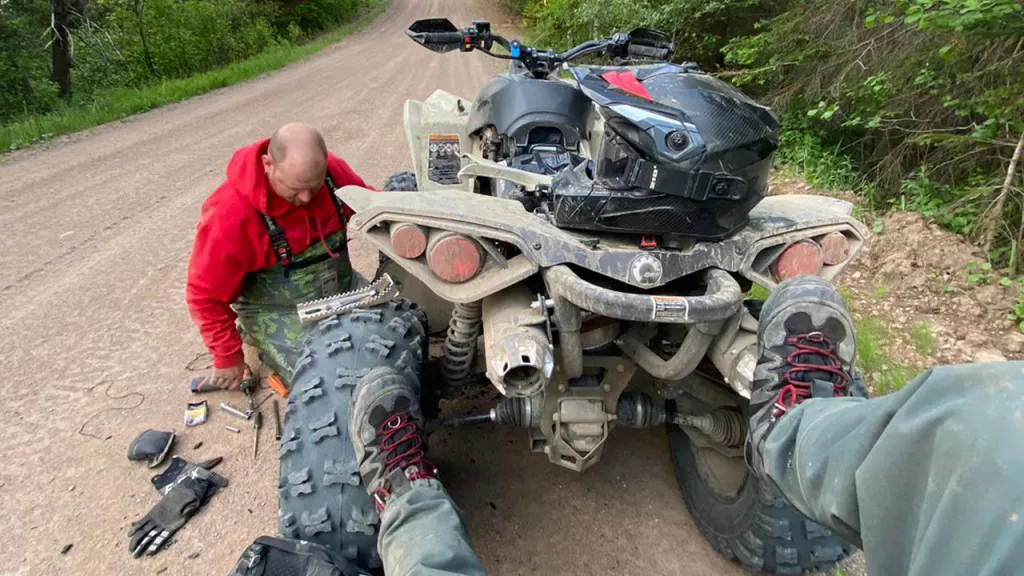 Emergency kit
Tools
In the event something goes wrong, you'll want a toolkit containing such items as a flashlight, tow rope, general tools, spare nuts and bolts, spare parts and tools unique to your vehicle, duct tape, and super glue.
First-aid
Whether you snag your finger on something while enjoying the outdoors or you find yourself in an accident, you could need some first aid while off-roading.
Purchase a first aid kit or make your own with the classics, adhesive bandages, gauze, and healing ointments. You might also want to bring any medications you need, pain relievers, hand sanitizer, biodegradable soap, toilet paper or wipes in a waterproof bag, and sunblock. Hand warmers and blankets are helpful in cold weather.
Fluids
We've covered fluids for you, but what about for your ATV?
If you're going on a longer ride, you may need more gas than your gas ATV's tank can hold or you may need emergency gas.
It's also wise to bring replacement engine oil and coolant in case you encounter a problem on the trail.
Waterproofing
You'll also want waterproof everything, bags for storing your phone, a waterproof cooler, waterproof storage. Think of everything you're bringing that you don't want to get wet. Everything!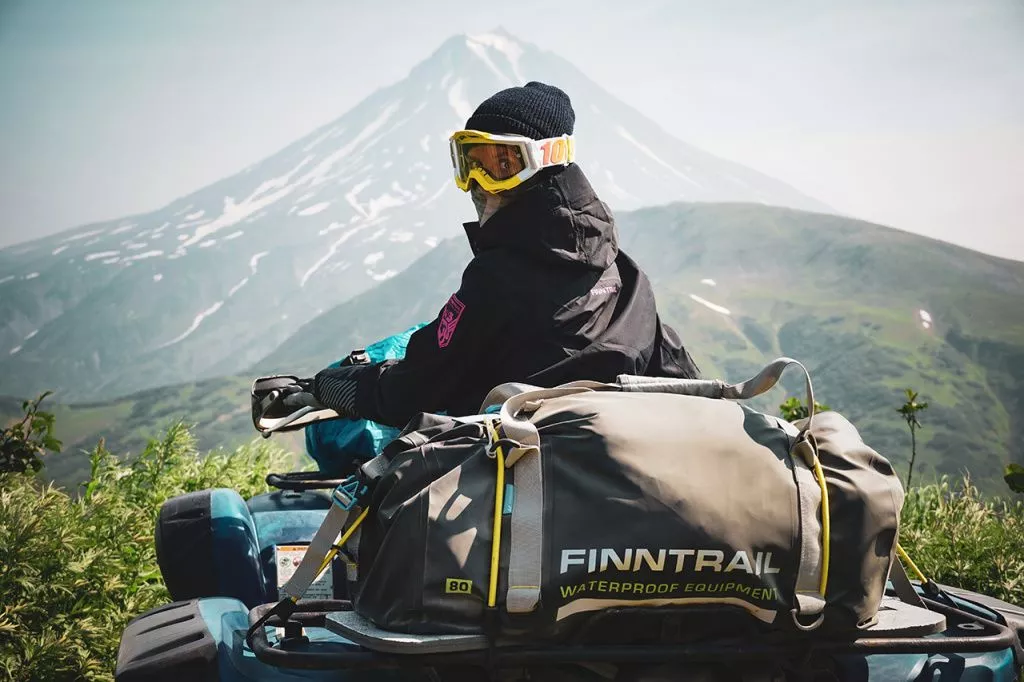 Camping Gear & Hobby Essentials
If you'll be staying outdoors overnight, you'll need camping gear. Bring:
a lantern
lighter or matches
a tent
folding camping chairs
sleeping bag(s)
a pocket knife
a bottle opener
bug repellent
bear repellent
camping cups
eating utensils
paper plates
Bring anything you'll need for your specific outdoor hobbies, fishing or hunting gear, birding books and binoculars, ice fishing gear, or games to play with your loved ones on a camping trip.
Sign up for more content like this:
Subscribe to our blog